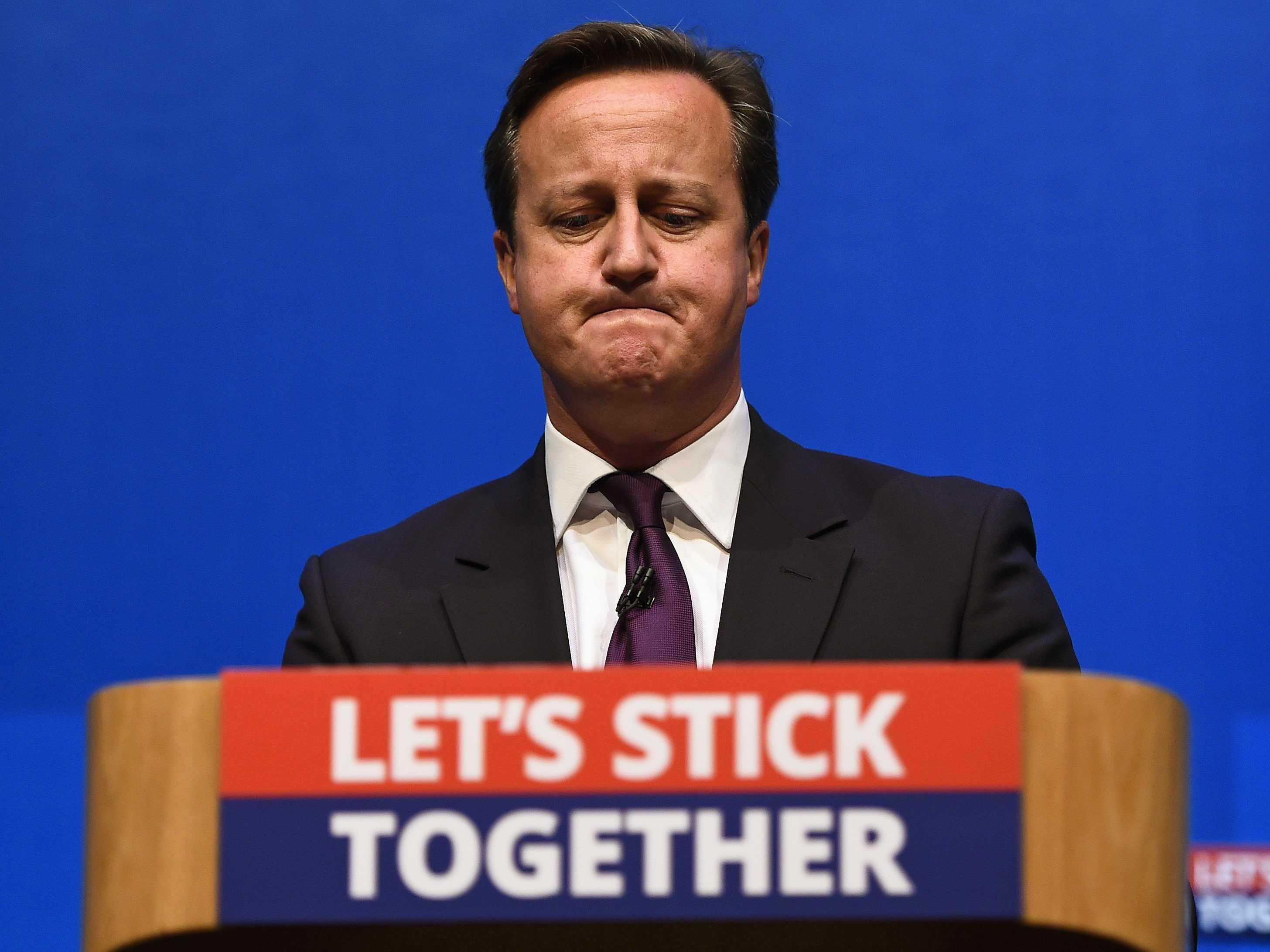 "Yes, the victorious campaign to leave the European Union won on the basis of xenophobia and the demonization of immigrants. For anyone of a cosmopolitan bent it's a terrible outcome…But if you tell people you know what's best for them for years and years while their prospects wither and their lives are immiserated, at some point you should expect some kind of reaction."
In the Prospect, David Dayen explains how deficit-witch-hunting and hubris paved the way for Brexit. particularly David Cameron and the Tories' "general belief in expansionary austerity, that you could cut your way to prosperity. For those that don't recall, this led to the brink of a triple-dip recession, and terrible growth numbers for years and years…What Leave offers, a toxic stew of isolation and racism, isn't any good either. But when elites spend this long doing nothing for large swathes of the population, they're willing to listen to anyone with a different idea."
Since the UK's faceplant last week, there's been some talk (and. for some, wishful thinking) that Brexit is the prelude to Trump, fact-free appeals and all, and lord knows we spent far too much time of late playing the austerity game also. But I'll stand by my "nope, not gonna happen" prediction here: The UK electorate is 90% white, America's is one-third non-white — That's a big difference, and the same sorts of nativist appeals just aren't going to play here anymore — which I am very thankful for.
Still, Brexit is another sterling example of how, when people are justifiably angry about being screwed over, many of them may not vote in their best interests. And it's emblematic of one of the more insightful comments I've heard recently about 2016 (and unfortunately I can't figure out where I first saw it): When you have Latin American levels of inequality, you'll end up with Latin American politics.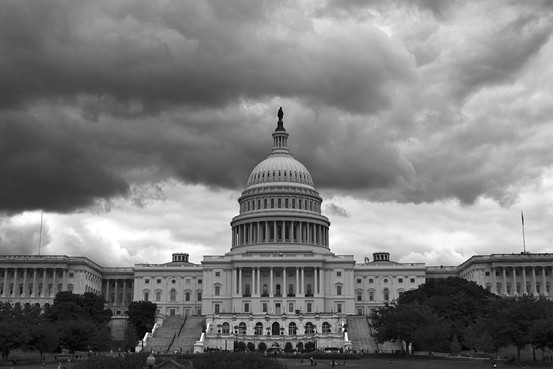 "There have been lazier Congresses, more vicious Congresses, and Congresses less capable of seeing forests for trees. But there has never been in a single Congress — or, more precisely, in a single House of the Congress — a more lethal combination of political ambition, political stupidity, and political vainglory than exists in this one…We have elected an ungovernable collection of snake-handlers, Bible-bangers, ignorami, bagmen and outright frauds, a collection so ungovernable that it insists the nation be ungovernable, too. We have elected people to govern us who do not believe in government."
In other words, the best lack all conviction while the worst are full of passionate intensity. Or put another way: "It's a Madhouse…a Madhouse!" So, yeah, this is my day job, and, sad to say, it's mostly been like this since 2010: Two-to-three days out of the week, the House votes to repeal, defund, delay, or otherwise hamstring the Affordable Care Act. On the off day, it usually pays homage to some other deeply stupid and destructive Republican shibboleth, like, say, scrapping literacy programs, gutting the EPA, or kicking four million poor people off of Food Stamps.
That's business as usual 'round these parts, and this idiotic, self-inflicted shutdown is just the apotheosis of the creeping crazy that has afflicted the House over the past three years. On the off-chance that people just might get better access to affordable health insurance — from a free-market-based plan originally conceived and enacted by Republicans, mind you — the GOP have now completely shut down the federal government. And since it's looking like America just isn't backing their play on this, the GOP already have their eye set on a bigger hostage: the nation's credit rating. Here's Clownshoes Ryan on this: "I think it will fold into the debt-ceiling fight. I think that's inevitable, and preferable in my opinion…I like combining all of our leverage, which is sequester and the debt limit."
That Ryan quote brings up an important and often-overlooked point about this current madness: There is a method to it, and for the GOP — however bad the headlines — this is mostly going according to plan. For, absent all the Sturm und Drang surrounding the Affordable Care Act, when it comes to the actual budget situation: The Democrats have (once again) already caved, and the Republicans will almost assuredly be getting the Austerity Economy they so desire. To wit:
Dave Dayen: "The new fiscal year, which begins October 1, is the natural moment to assess the harm sequestration has wrought, and fix it to prevent more damage. But the extreme nature of the House Republican demands has made a 'clean' budget resolution with spending cuts intact the compromise position in the debate."
Digby: "The Democrats already folded. Sequestration is now the ongoing law of the land and Paul Ryan's budget wet dream is considered the 'clean' continuing resolution…the Democrats have been losing on policy every step of the way since these budget battles began, even as they seem to be winning the politics. What could be more telling than the fact that the numbers in Paul Ryan's budget are now considered the starting point in any new negotiations to end the shutdown?"
Rep. Jim McGovern (D-MA): "It's baffling to me that the Republicans aren't claiming victory. I've talked to a lot of them, privately, and a lot of them say, 'Yeah, this is what we want. We should call it a day.'"
The point being, and with the caveat that a crisis situation has its own dangerously combustive logic — who knows what happens once ambitious, patently amoral dudebros like Ted Cruz and Paul Ryan call the shots? — the ACA fight is mostly a big shiny object to keep the fringiest of the right-wing loons happy and everyone else distracted. However much further down the rabbit hole the Republicans intend to take us — and it seems like they now want this to bleed right into the debt ceiling fight for maximum destructiveness — they've already got what they wanted in many of the ways that matter. They're happier than a pig in slop whenever government seems broken. They rejoice every time lazy Beltway media pundits shrug and publish he-said, she-said stories about DC dysfunction. And they for all intent and purposes won their Austerity budget the moment Senate Democrats sent back and began pushing a "clean"-CR — meaning a government funded at sequester levels — as the compromise solution.
So, yeah, it's a demoralizing time in Washington and no mistake — especially since, if anything, we'll be lucky if the White House doesn't try to step into the breach with another social-insurance-slashing Grand Bargain at some point. Hope and Change! But ah well, at least they keep making movies.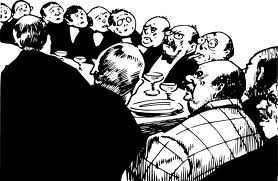 "The obvious medicine for a slump due to inadequate private-sector demand is to run government deficits large enough to restore the economy back to its potential. The private sector isn't going to increase demand on its own, no matter how much we profess our love for job creators. That is the simple reality. But instead of preaching what the textbooks prescribe, much of the economics profession has become enamored of numerology, telling us that all hell will break loose if the debt-to-GDP ratio crosses some magical number."
CEPR's Dean Baker, one of the only economists to anticipate the collapse of the housing bubble, calls out his many colleagues currently collaborating in the deficit witchhunt. [Y]oung people today can expect many more years of dire labor market conditions, because the remedies that could turn around their job situations have been blocked by nonsense spewing from economists. Incidentally, this situation works out very nicely for those on top, who are enjoying the benefits of record-high profit shares, which have also helped to fuel a soaring stock market."
Along very similar lines, here's James K. Galbraith on the state of economics in 2002:
"Leading active members of today's economics profession, the generation presently in their 40s and 50s, have joined together into a kind of politburo for correct economic thinking. As a general rule — as one might expect from a gentleman's club — this has placed them on the wrong side of every important policy issue, and not just recently but for decades. They predict disaster where none occurs. They deny the possibility of events that then happen. They offer a "rape is like the weather" fatalism about an "inevitable" problem (pay inequality) that then starts to recede. They oppose the most basic, decent, and sensible reforms, while offering placebos instead. They are always surprised when something untoward (like a recession) actually occurs.

And when finally they sense that some position cannot be sustained, they do not re-examine their ideas. Instead, they simply change the subject. No one loses face, in this club, for having been wrong. No one is disinvited from presenting papers at later annual meetings. And still less is anyone from the outside invited in. Only the occasional top-insider-turned-dissident — this year the admirable Stiglitz — can reliably count on getting a hearing.