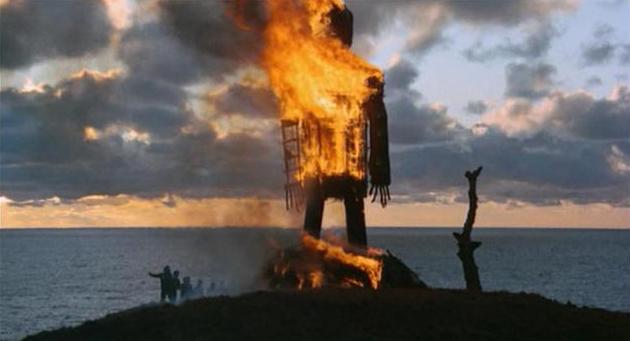 "Greater risk of wildfires, fewer OSHA inspections and a risk of more workplace deaths, 125,000 people risking homelessness with cuts to shelters and housing vouchers, neglect for mentally ill and homeless Americans who would lose services, Native Americans getting turned away from hospitals, cuts to schools on reservations and prison lockdowns. There's also a higher risk of terrorism with surveillance limited and the FBI potentially unable to disrupt plots, closed housing projects, and 600,000 women and children thrown off WIC. In short: Unless a budget deal is cut, the country will be in deep trouble."
It's not just pandas and sea lions: Chris Good of ABC News lists fifty-seven terrible consequences America can expect from the looming sequestration, the deep automatic cuts resulting from the August 2011 debt ceiling deal that — unless action is taken — are set to go into effect on March 1st. Among the probable damage: 700,000 jobs lost. "With the House in recess and with Obama playing golf [with oilmen] over the weekend, a deal does not appear imminent."
There's a lot of back-and-forth going on in Washington right now about whose fault these lousy sequesters are. Clearly, the GOP loved the idea back when, and they're the ones preventing any action on averting the cuts now. So make no mistake — if these deep and indiscriminate cuts go into effect, it'll be because the GOP wants them. It's the same reason they hold up disaster relief constantly, and are currently holding the US Postal Service hostage — Because they seem to get an ideological kick out of seeing Big Guvmint fail at its basic responsibilities.
That being said, let's remember: The president handed House Republicans a loaded gun. It takes a very short-term view of things to forget how, throughout 2010, 2011, and 2012, President Obama actively fomented the deficit witchhunt, and continued to promote both Simpson-Bowles and a deadly Grand Bargain even as it became patently obvious that investment, spending, and economic growth should be the order of the day. (By the way: Not in the Simpson-Bowles package of deficit-defeating awesomeness? The corporate tax loophole that just made Erskine Bowles $114,000.)
In short, this lousy sequester is the GOP's baby, yes. But it's also the ultimate consequence of both parties trafficking in unresponsible hysteria over a phantom problem for years one end. Now the chickens have come home to roost, and our fragile economic recovery, weakened by several years without any serious stimulus, faces a real crisis. Let's be clear: This crisis was not caused by the illusory danger of deficits, but because Republicans and the administration both, when the chips were down in August 2011, elided over basic economic sense and instead embraced the nonsense of austerity.
Update: The Story of the Sequester in GIF form, via AFSCME, and Sequestered Development, a not particularly inspired mash-up of Arrested Development and recent events.