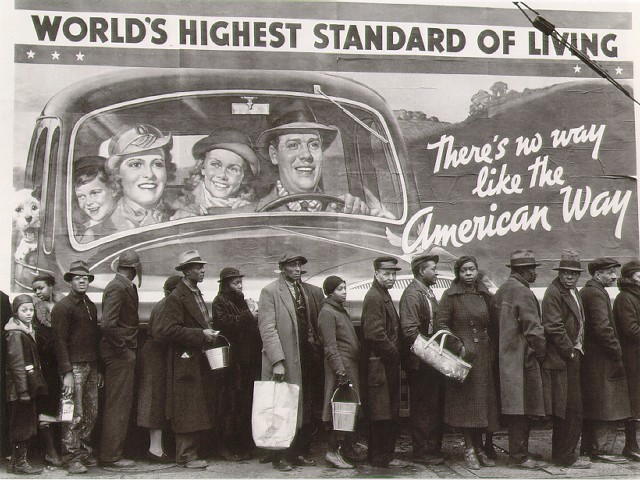 "
We are now, I fear, in the early stages of a third depression. It will probably look more like the Long Depression than the much more severe Great Depression. But the cost — to the world economy and, above all, to the millions of lives blighted by the absence of jobs — will nonetheless be immense. And this third depression will be primarily a failure of policy.
"
They used to tell me I was building a dream…In the NYT, Paul Krugman calls out the deficit peacocks one more time before the wheels come off around the world. "[This is] the victory of an orthodoxy that has little to do with rational analysis, whose main tenet is that imposing suffering on other people is how you show leadership in tough times. And who will pay the price for this triumph of orthodoxy? The answer is, tens of millions of unemployed workers, many of whom will go jobless for years, and some of whom will never work again."
In very related news, from the bowels of the Fed comes a taxpayer-paid response to Krugman, DeLong, and others sounding the alarm about the deficit witchhunt: Quiet, you nasty bloggers! You have not sufficiently mastered our economickal arts! "[W]riters who have not taken a year of PhD coursework in a decent economics department (and passed their PhD qualifying exams), cannot meaningfully advance the discussion on economic policy…[T]here is extremely low likelihood that the speculations of the untrained, on a topic almost pathologically riddled by dynamic considerations and feedback effects, will offer anything new."
Having spent much of the past decade in academe, I'd like to point out that this is a pretty classic overreach by the writer here. I mean, you spend all those years chasing down a degree that's not particularly useful anymore…there must be some upside to it, right? Am I not now part of the intellectual — in this case, macroeconomic — Elect? No, Mr. Athreya, I'm afraid not. Sometimes people spend so much time examining, say, the myriad variances in an oak leaf (or worse) they miss the forest for the trees.
Update: In an attempt to move past the entitlement-cutting hysteria out and about in DC at the moment, the Center for Economic Policy and Research offers up handy tool: The People's Deficit Calculator. "The budget options in the calculator include ending the wars in Iraq and Afghanistan, adopting a carbon tax, reduction in the size of the health care subsidies created by the health care reform bill, progressive price indexing of Social Security, adopting a financial speculation tax and others."
Update 2: James K. Galbraith reads the riot act to the deficit witchhunt tribunal. "You are plainly not equipped, either by disposition or resources, to take on the true cause of deficits now or in the future: the financial crisis."