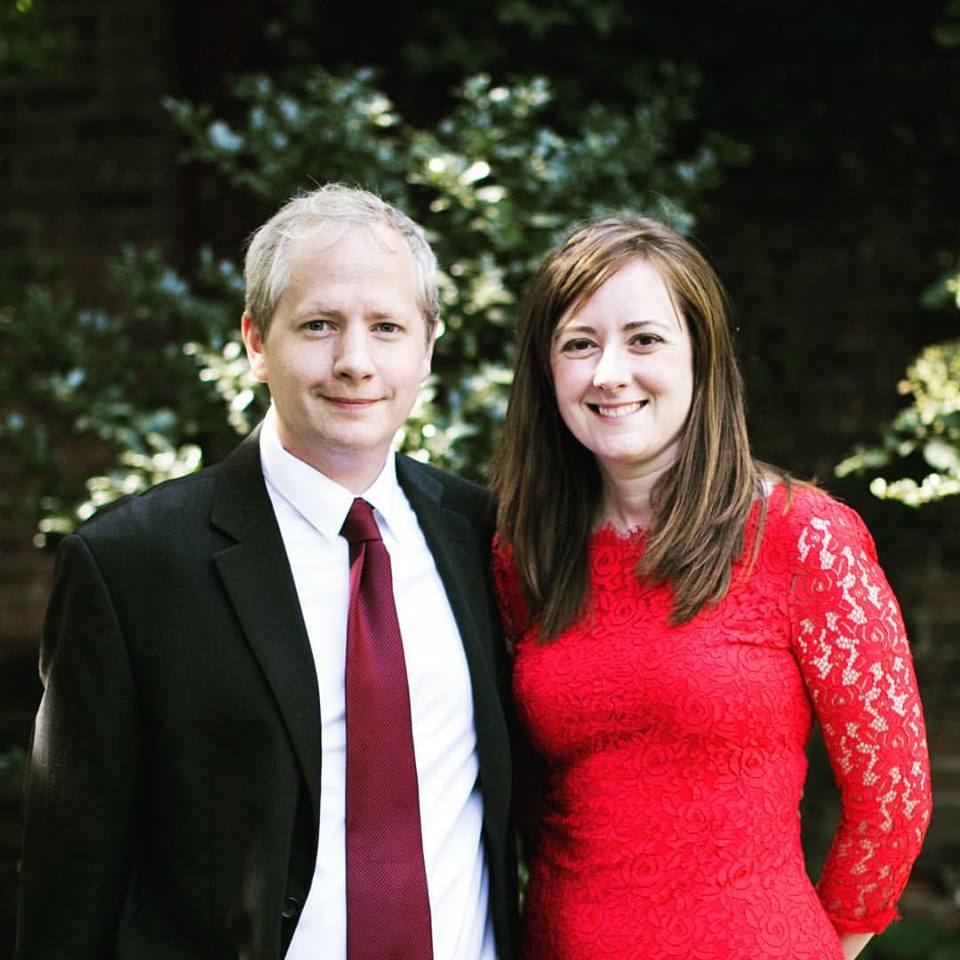 Alright, June 1st. So, before posts start up here with any regularity again, I should probably catch y'all up on recent events. (Consider the next few posts the recap in front of the comic and/or the "Previously On" for the seasons you missed.)
First, up above is me and Amy — whom I've mentioned a few times over the years — at my sister's wedding last October. And below is us at the Trianon in Versailles (Wilson's base during the Conference) last summer, a day or two after I proposed.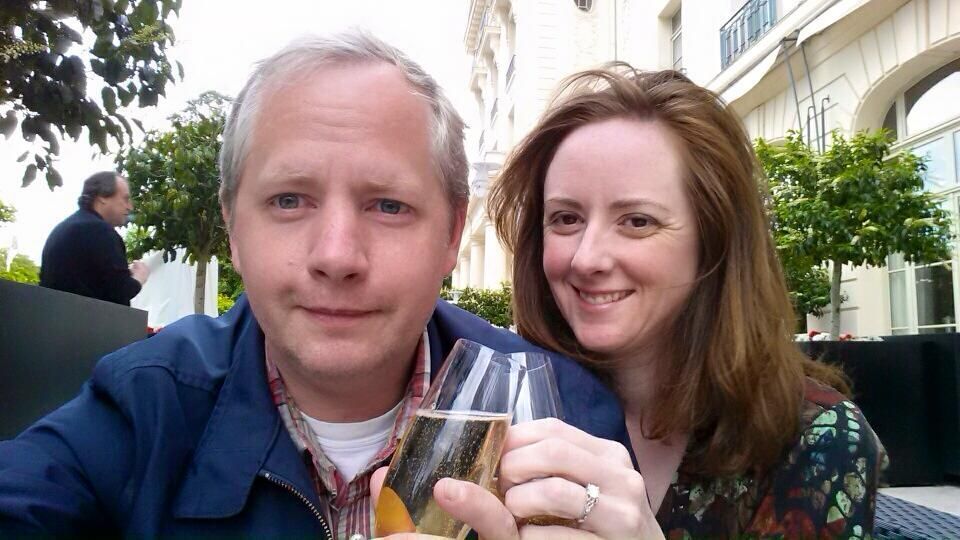 Amy
is a
criminologist at George Mason
, and while I won't sing her praises too much here, suffice to say we get along swimmingly (perhaps in part because, yes, we do have the same last name. Good enough for Franklin and Eleanor, good enough for Jaime and Cersei.) We moved in together on Capitol Hill a year and a half ago, around the same time
I left Congress and started at the Trust
. Our wedding is this September in Maui.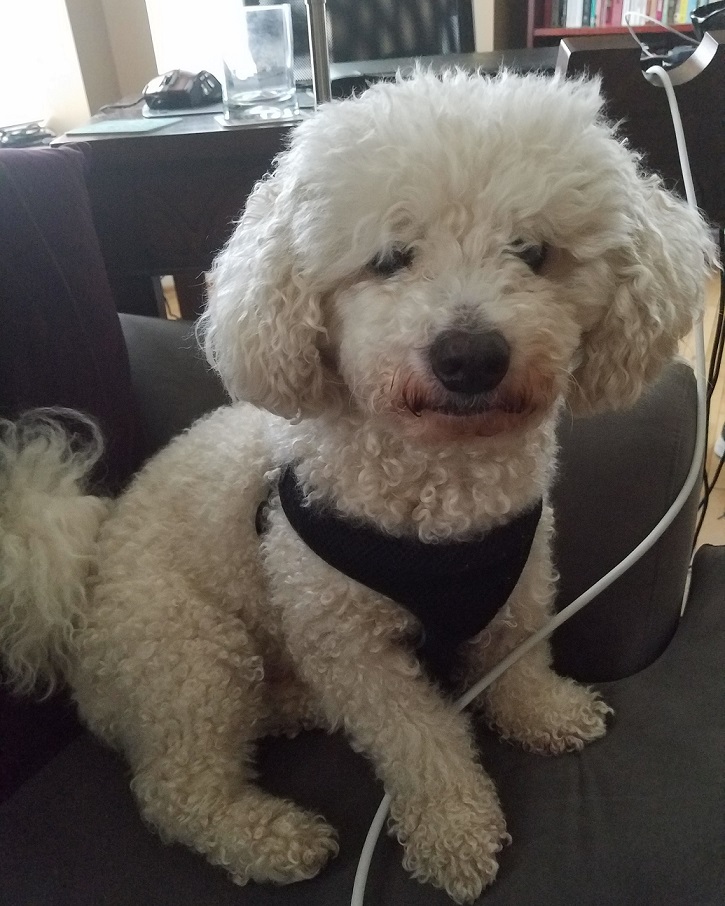 And this is Murf. Formerly Amy's, now our seven-and-a-half-year-old bichon frise, Murf is completely blind after several bouts with canine glaucoma — in fact, both of his eyes have now been eviscerated. But he gets around surprisingly well by smell, hearing, and memory, almost as easily as
Berk
did after he went deaf. (Maybe one day, we'll get a basenji and
complete the triptych
.)
Speaking of the old man, and as I said here, he and Murf shared this realm for a year or so, during which they went from antipathy to generally ignoring each other before Berk's end. They had different interests anyway. Berk was into watching, circling, and barking, while Murf is more of a sit-in-your-lap, incessant licking man. To each his own.