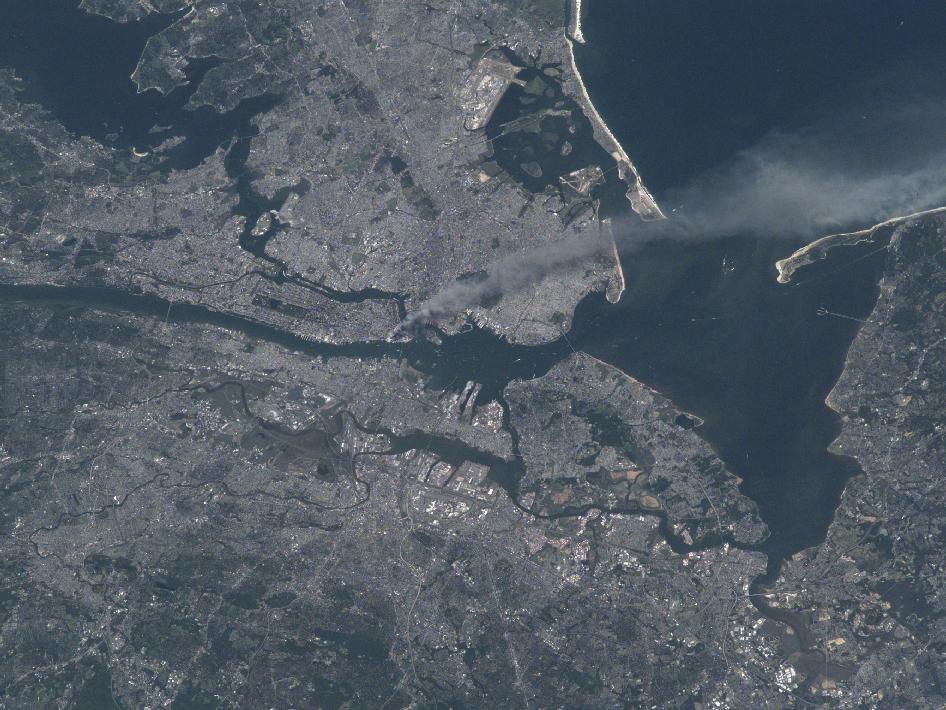 What I said last year
stands. The world doesn't need
any more 9/11 retrospectives
. Still, this
NASA picture from that dark day
is pretty impressive, so there's that.
I will say this: Since last week we watched Democrats — Democrats — chant USA, call out Mitt Romney for being insufficiently for the troops, and all but roll the severed head of Osama Bin Laden out on stage, perhaps it's time to regain a little perspective.
9/11 was a horrible crime that demanded justice. It was also an event, it has now become clear, that could have and should have been prevented by the Dubya administration using traditional, pre-9/11 intelligence methods. Since that dark day, nine people have died in our indefinite detention prison camp at GitMo. The only person being prosecuted for the Dubya-era torture regime is the whistleblower. And we're now set to unleash a wave of SKYNET-like drones over our own territory in the name of keeping us safe.
It's long past time to stop compounding the tragedy of what happened in New York and Washington eleven years ago by shredding the constitution in response. It's time to get back to being America again.