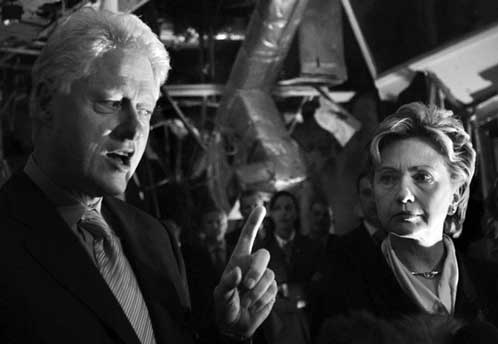 Hey all. Well, I'm sure many of you are as sick of reading about this lingering primary season as I'm getting to be about writing on it. At this point, my feelings about the Clinton campaign and the dwindling band of dead-enders lingering around her failed candidacy have gone from disbelief to disgust to a sort of exhausted aversion: It's unsightly and hard to watch, and not only because so many Clinton supporters online have been leaving the reality-based community in droves. Like a fatally wounded snake, the campaign is still writhing, hissing, and lashing out by reflex, seemingly unaware that its time came and went weeks ago.
But, the news is the news, and I did promise to keep following it. So, if you, like me, took a break over the Easter weekend, here is the most recent litany of outrages. (Of course, at this late date, you'll probably only find these outrageous if you haven't been following along for the past few months…)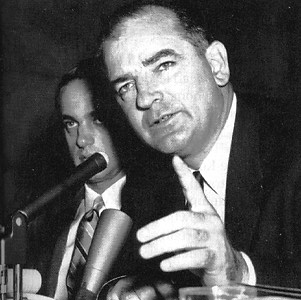 "I think it would be a great thing if we had an election year where you had two people who loved this country and were devoted to the interest of this country." Have you no sense of decency, Mr. President, at long last? Have you left no sense of decency? Back in action after his "mugging", Bill Clinton suggested that only a race between his wife and John McCain would include two patriots, and only by picking Clinton as the Democratic nominee can the country avoid "all this other stuff that always seems to intrude itself on our politics." [See it here.] (I presume he's talking about race, since I seem to remember President Clinton being personally responsible for "other stuff" intruding on politics back in the day, so much so that it ended up consuming a year of my life.)

Obama supporter Gen. Tony McPeak has been taking some flak for likening this questioning of Obama's patriotism to the antics of Senator Joe McCarthy, but, let's be honest, what else would you call it? It's definitely in the same ballpark. Since time immemorial, arguing against one's opponent's patriotism has been the last refuge of a scoundrel, and as sure a sign as any that a political campaign is wheezing its last. And Clinton, of course, knows this firsthand, since he was on the receiving end of a similar smear in 1992. In short, the president has shamed himself and his legacy yet again.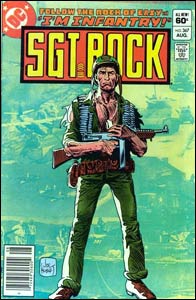 "There was a saying around the White House that if a place was too small, too poor, or too dangerous, the president couldn't go, so send the First Lady…I remember landing under sniper fire. There was supposed to be some kind of a greeting ceremony at the airport, but instead we just ran with our heads down to get into the vehicles to get to our base." As she's been doing with SCHIP, NAFTA, FMLA, and Northern Ireland, we already know Sen. Clinton has been grotesquely exaggerating about her trip to Bosnia in 1996. Well, now she's been caught in an outright lie. (A four-Pinocchio whopper, no less.) Video has surfaced, and not only was there no sniper fire at the airport, there was a greeting ceremony for Sen. Clinton…and Chelsea, because if a place is really small, poor, or dangerous, apparently the First Daughter gets to come along. At this ceremony, then-First Lady Clinton not only waded through the usual throng of soldiers standing at attention and bored bureaucratic functionaries, but gamely faced down the threat of a little girl offering flowers. Grisly stuff, to be sure. Update: Howard "Ken Starr" Wolfson says Clinton "misspoke," while more Bosnia exaggerations emerge.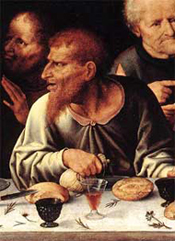 "Mr. Richardson's endorsement came right around the anniversary of the day when Judas sold out for 30 pieces of silver, so I think the timing is appropriate, if ironic." This one hits a little closer to home, but anyway: Clinton supporter "till the last dog dies" and my former employer James Carville calls Bill Richardson's endorsement an "act of betrayal", and actually likens him to Judas Iscariot (making the Clintons…uh, Jesus? Perhaps Brutus, Benedict Arnold, or Lando Calrissian would've worked better.) In Carville's defense, I'll bet dollars to donuts he meant this mainly as a joke (and, as he recently editorialized in the FT, he's not one for the overparsing of political speech anyway.) That being said, since Carville's a big boy, I'm sure he can weather Richardson's pointed riposte just as well: "I'm not going to get in the gutter like that. And you know, that's typical of many of the people around Senator Clinton. They think they have a sense of entitlement to the presidency." That they do, Governor, that they do.

I'm not at all surprised Carville is "Stickin'" with the Clinton campaign well past its expiration date — It's his nature, and you can't teach an old Clinton yellow-dog new tricks. But he's dead wrong on this one, and given that he more than anyone else should be able to see the writing on the wall, politically speaking, he really should be working to bring the party back together, not continuing to poison the well with badly thought-out religious metaphors. (And if saying thus make me a "Judas" in his eyes, well, so be it…although I'd prefer to think of myself as a Jack Burden.)

Update: "I think the statement had the desired effect. It was what I said." Carville talks Judas on CNN, and, as I suspected, he seemed to think it just all part of the game: "'I doubt if Governor Richardson and I will be terribly close in the future,' he said, but 'I've had my say…I got one in the wheelhouse and I tagged him.'" What Carville seems to be ignoring here is that, tag or not, the game is already over, and Obama is the one going to the Series. So it's a little late to be throwing the chin music.