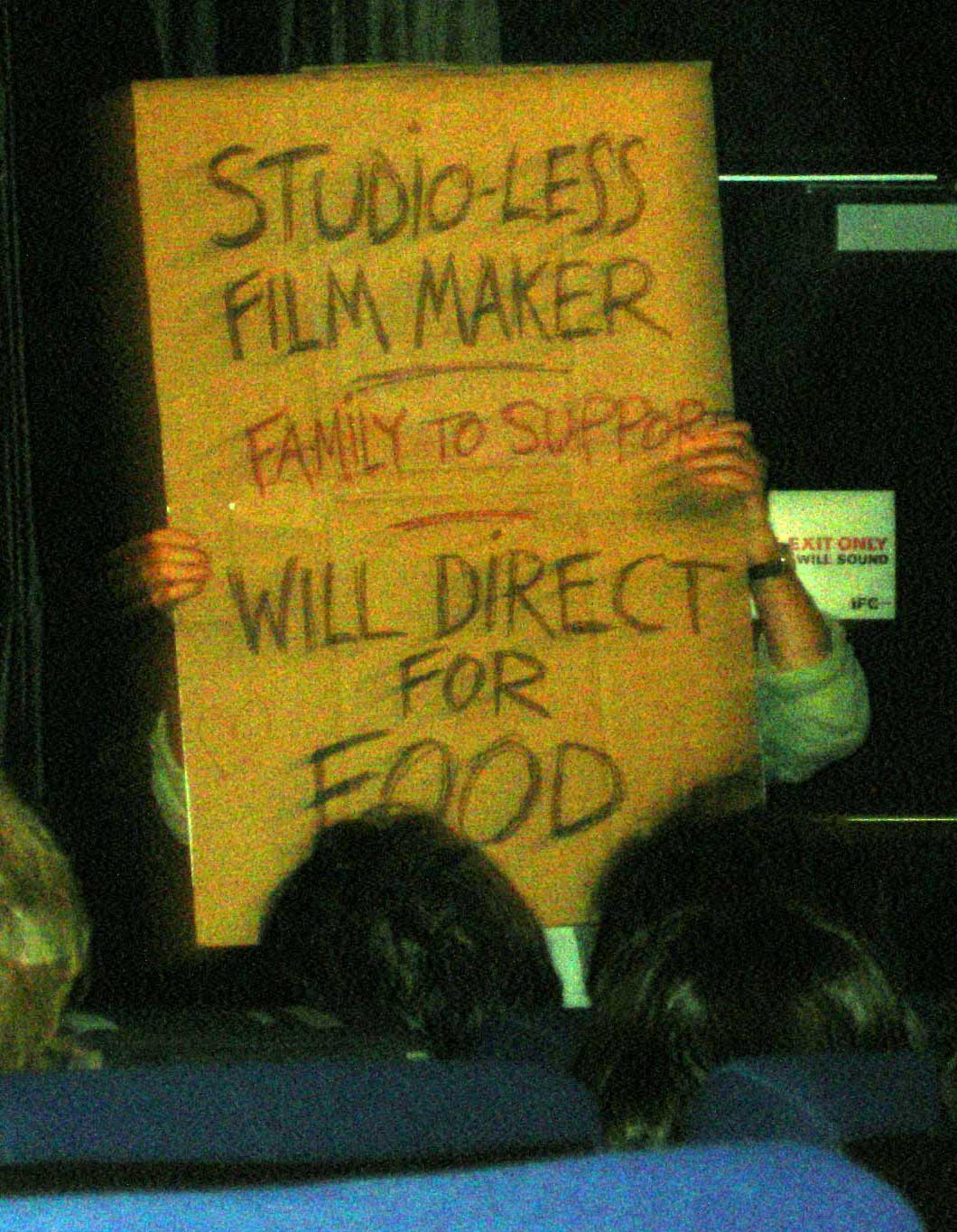 As longtime readers might know (or might've adduced from some of the site banners above), I've always been a big Terry Gilliam fan, and will pony up for films considerably worse than The Brothers Grimm to repay the man for making Time Bandits, Fear and Loathing in Las Vegas, and one my all-time favorite movies, Brazil. (In fact, "Ghost in the Machine" is the name of this site partly for the Brazil reference.) So it was a real treat yesterday when I and a friend from high school got to see Terry Gilliam live in the flesh last night at the IFC Center on 4th St. After making the rounds in front of The Daily Show yesterday afternoon, Gilliam showed up as part of IFC's Movie Night series, in which a director of some repute screens one of his favorite films. (In fact, he showed up with the sign he'd been lugging around outside all day: "STUDIOLESS DIRECTOR — FAMILY TO SUPPORT — WILL DIRECT FOR FOOD") Apparently, Gilliam had wanted to show One-Eyed Jacks, the 1961 western directed by Marlon Brando, but the Brando estate wouldn't deliver a print or somesuch.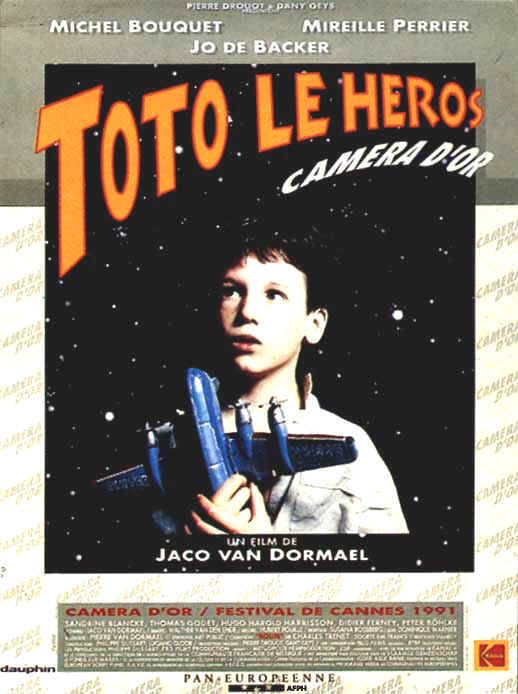 So, the film we got instead was Jaco von Dormael's Toto le Heros (Toto the Hero), a bizarre Belgian concoction of 1991 that's part Prince and the Pauper, part Singing Detective, part Citizen Kane and very Gilliamesque. A movie that's hard-to-explain but that's definitely worth renting, Toto follows the story of one Thomas van Haserbroeck (Don't call him van Chickensoup), an imaginative young boy unsettlingly in love with his sister, a lonely man contemplating an affair with a mystery woman, and a deeply depressed senior citizen looking to exact revenge for a life-long grievance. Y'see, Thomas (or Toto, as he's called in his dream life, where he's a film noir gumshoe) insists he remembers being switched with another baby — his wealthy next-door neighbor, Albert Kant — during a fire at the hospital, and therein, in his mind, lies the source of most of his troubles. As the story switches back and forth in time, Toto and Albert's lives keep butting against each other in strange doppelganger fashion, while old-Thomas enacts a plan to reclaim his stolen life…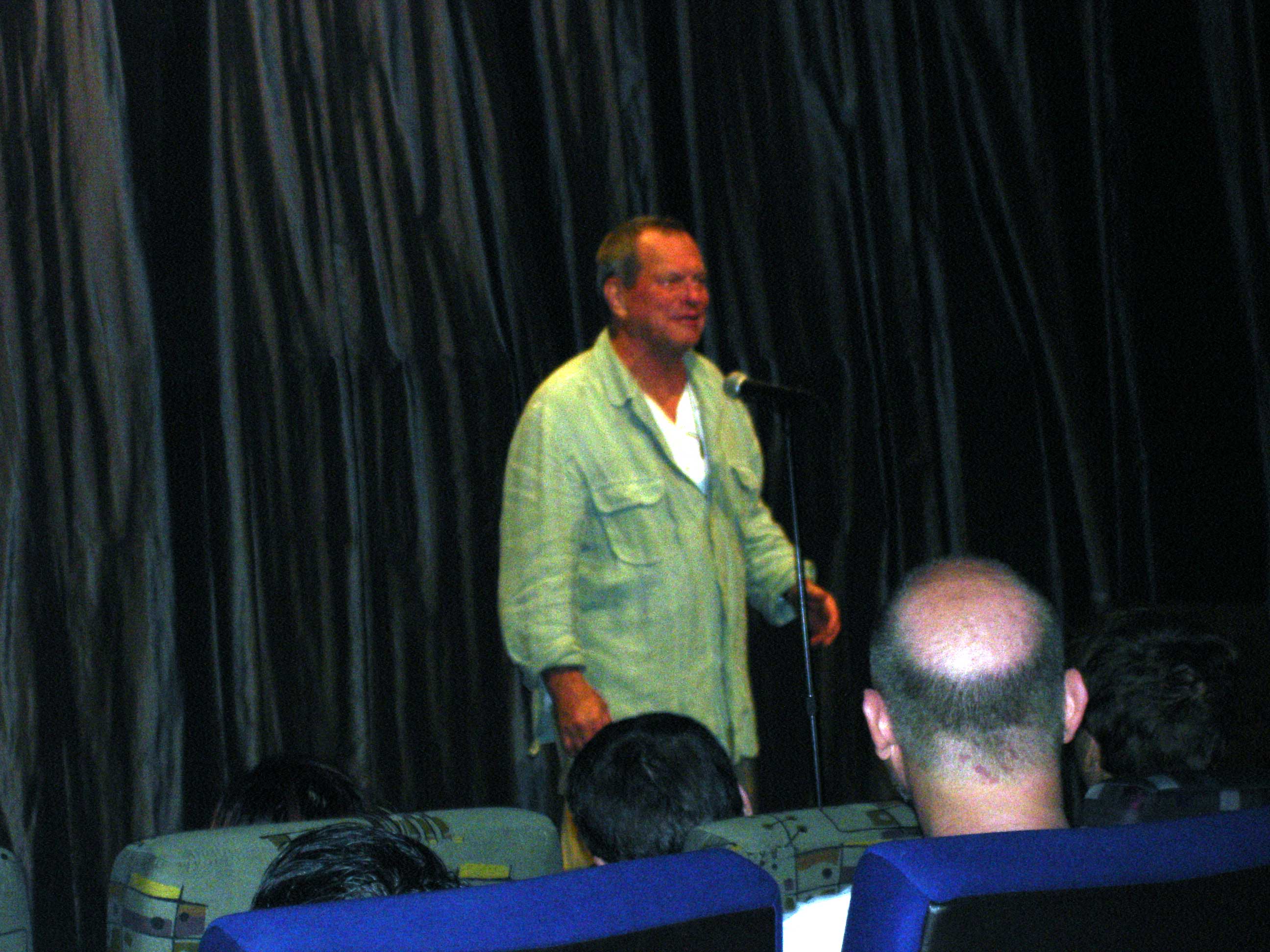 After the movie, Gilliam returned to the front for a wide-ranging Q&A session, which involved questions both probing ("Did you borrow from Toto in 12 Monkeys?" [No, don't think so.]) and peculiar ("Where'd you buy your shoes? Where's the worst place you ever spent the night?" [Birkenstocks, some backwater hut in India]) Along the way, Gilliam told tales of first meeting the Python guys, photographing Frank Zappa in 1967, choosing his various directors of photography, and, the battle of Brazil notwithstanding, generally enjoying the constraints of studio heads and limited budgets. (They focus him.) Speaking of which, he also said Good Omens still seems to be moving forward, and Quixote may still happen someday. (He also mentioned The Defective Detective briefly, but it seemed in the past tense.) And these days he's digging the new Dylan album, as well The Arcade Fire's Funeral and The Flaming Lips' At War with the Mystics.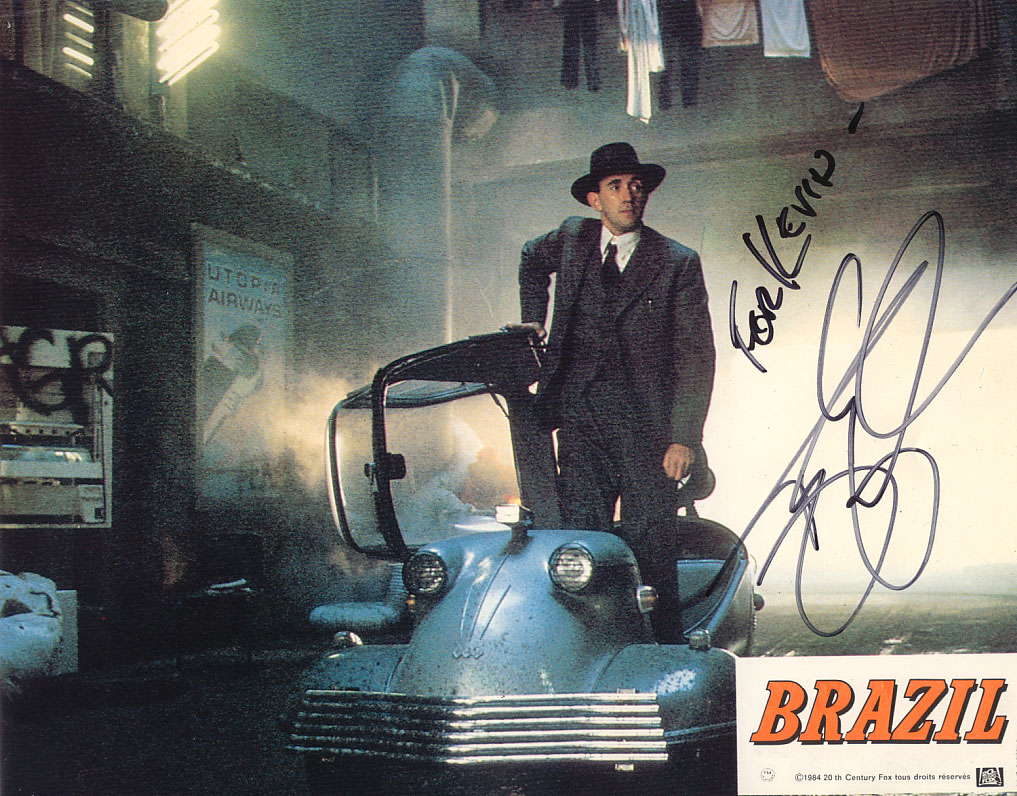 At one point, he also said he was considering suing Bush, Cheney, et al for making an unauthorized remake of Brazil. With that in mind, I asked him whether his views on Brazil had changed at all now that we're kinda living it. (I mean, what with Cheney playing Mr. Helpmann, Canadian citizens getting Buttled, and the Dubya team now fully sanctioning Jack Lints, what's a good Sam Lowry to do, other than await his turn in the chair or on the waterboard?) He noted that, obviously, Brazil-type stuff was going on around the world at the time (in the Soviet bloc, Argentina, etc.) but that he watched the film the other day (to check out the new Criterion HD-DVD version) and was amazed at both how prescient and topical it was.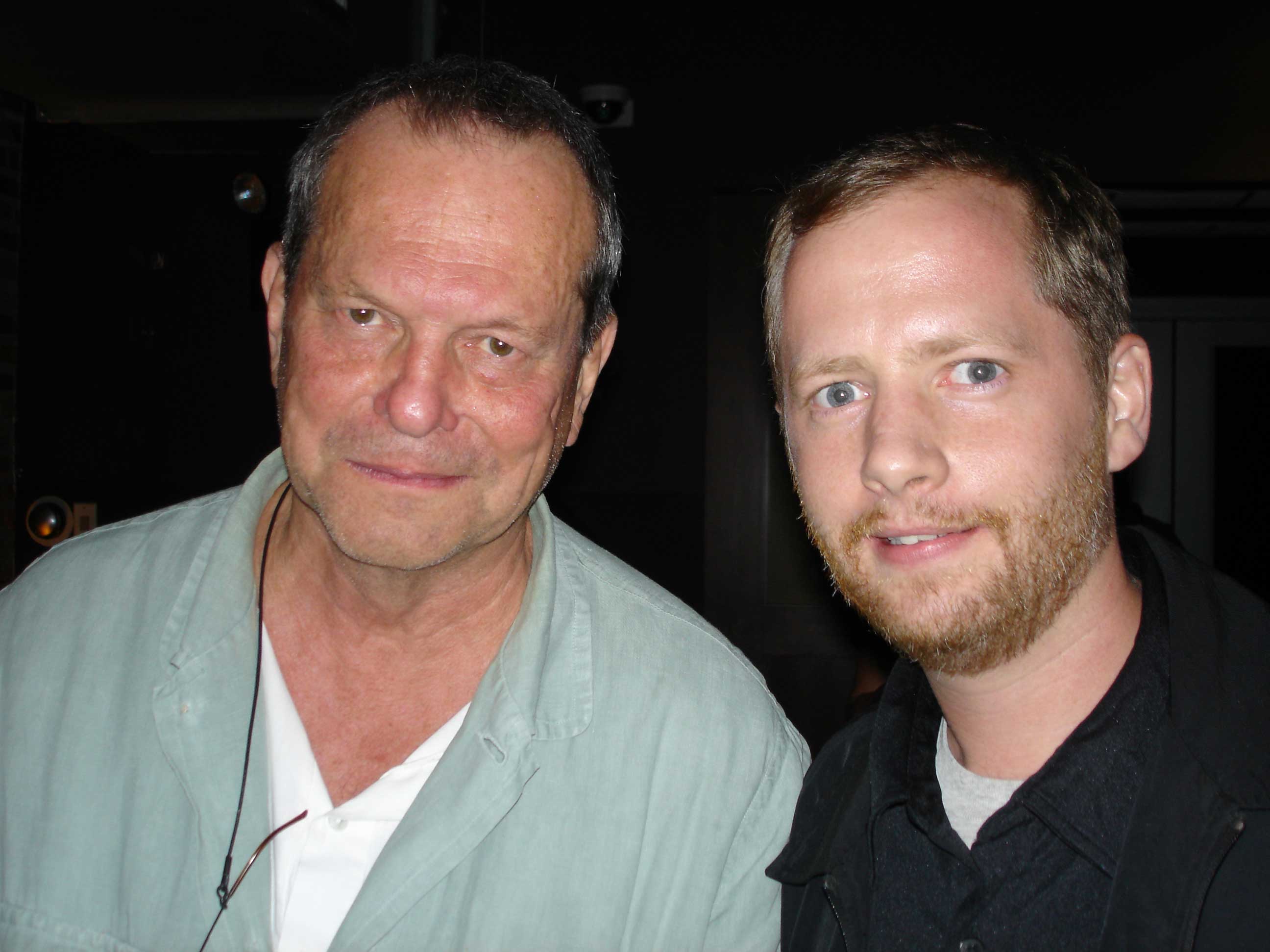 Throughout, Gilliam was amazingly friendly and personable, and came across a remarkably humble and down-to-earth guy. He kept taking questions well after the IFC-suit tried to close down the affair, and hung around the nearby cafe afterwards to sign various items. I ended up being the second guy in line, and got him to sign the Brazil still above (one of five I have framed in my hallway.) When he asked me my name for the signature, he lit up, "Kevin! Time Bandits Kevin!" I told him I was right around that age when I first saw Time Bandits, and he's definitely got a lot to answer for.