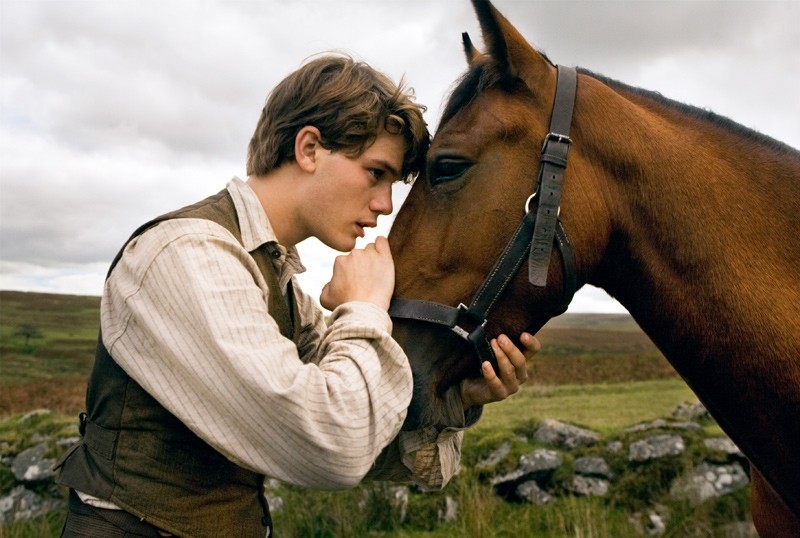 Or
The Whinnys of War
, perhaps? Anyways, happy new year, everyone — I hope 2012 rang in with much joy and not too extreme of a New Year's Day hangover. And now, since there are still a few more to go, back to the holiday season reviews! (For those few who may be wondering, the usual
end-of-year movie round-up for 2011
will be up early next week, I hope, as I plan to plug a few more holes first via Netflix over the weekend.)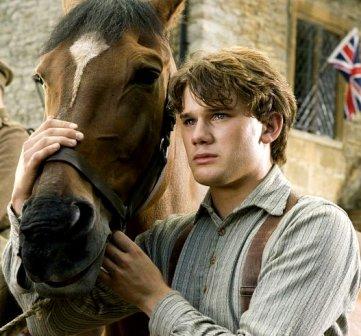 Next on the docket is what turned out to be my b-day film this year, Steven Spielberg's old-fashioned weeper War Horse, a.k.a. Saving Private Ryan meets The Black Stallion. In short, despite some first act hiccups, War Horse is a solidly engaging film. True, it plays some rather easy chords in order to derive its suspense and emotional power — namely, Animals-in-Peril and People-Saying-Farewell-to-Their-Trusty-Equine-Companions. And the scenes here of World War I are considerably more stagy and less resonant than Spielberg's re-creations of WWII in Ryan. (Paths of Glory and All Quiet on the Western Front aren't in any danger of being upstaged here.) But, perhaps due in part to its steadfastly old-school movie traditionalism, War Horse goes to work on you after awhile. It's a simple tale of a boy, a horse, and the Great War that came between them, elegantly told.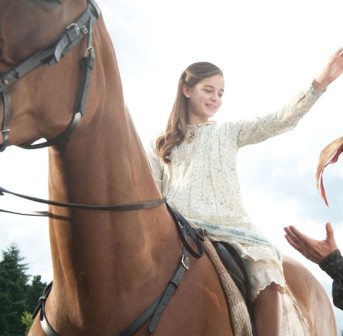 That being said, War Horse doesn't really find its footing until it leaves the rather twee English countryside and heads off to the Continent for the great conflagration. In fact, the first forty minutes or so are something of a Spielbergian schmaltzfest, as a poor lad (Jeremy Irvine) tries to get his noble and spirited young horse Joey to take to the plow and save the family farm. Joey was acquired by this desperate bunch — the Narracotts by name — when the drunken pater familias (Peter Mullan), a veteran of the Boer War, overpaid for him in a moment of liquid courage bidding against the local landlord (David Thewlis). And so, to stop said landlord from exacting his revenge, young Albert Narracott must coax and train Joey to do farm work meant for a much sturdier beast — skills that may come in handy in the battlefield a few years hence.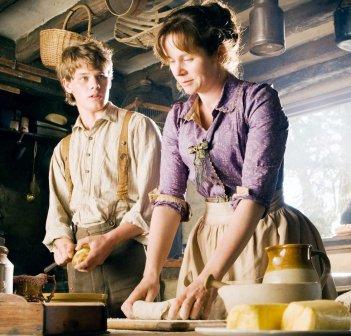 With Thewlis twirling his moustache as Mullan and Ma Narracott Emily Watson — humble, decent folk, both — fret about losing the farm, the first act of War Horse feels like one ginormous and schmaltzy cliche, especially coming from this director. (Hey, Joey! Why the long Spielberg face?) But when Tom Hiddleston (i.e. Loki of Thor) shows up as a dashing young military man — i.e. exactly the sort of naive, well-meaning fellow who perished by the millions in WWI — and takes the reins of our stallion protagonist, War Horse begins to gather momentum.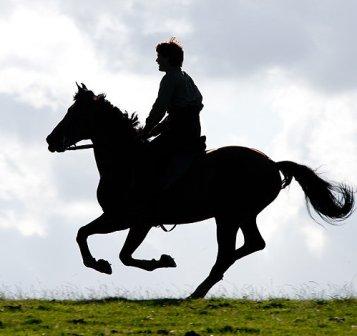 Under the command of Benedict Cumberbatch (late of Tinker), Joey and his new rider venture off to the Great War. But — as WWI vet J.R.R.Tolkien intimates with the last ride of the Rohirrim in Return of the King (and see also Faramir's doomed assault on Osgiliath in PJ's film version), World War I is a conflict where old-school cavalry charges are tantamount to organized suicide. The Civil War had Gatling guns and the Franco-Prussian War mitrailleuses, but, by 1914, the Germans have enthusiastically adopted honest-to-goodness machine guns, and the battlefield is no place for a horse anymore.
And so the rest of the movie is a Red Violin-type tale where we follow Joey's misadventures as he passes variously through English, German, and French hands over the course of an increasingly horrible and dehumanizing (dehorseizing?) bloodbath of a war. (Among those who cross Joey's path are A Prophet's Niel Arestrup, The Conspirator's Toby Kebbel, Sherlock's Eddie Marsan, and soon-to-be-Davos Seaworth Liam Cunningham.) And, while the last few Gone with the Wind-laden moments struck the wrong tone with me — after the trenches, it's a bit late in the day to make military service seem poetic — War Horse for the most part gots its hooks in me over its run. You will believe a horse can war.