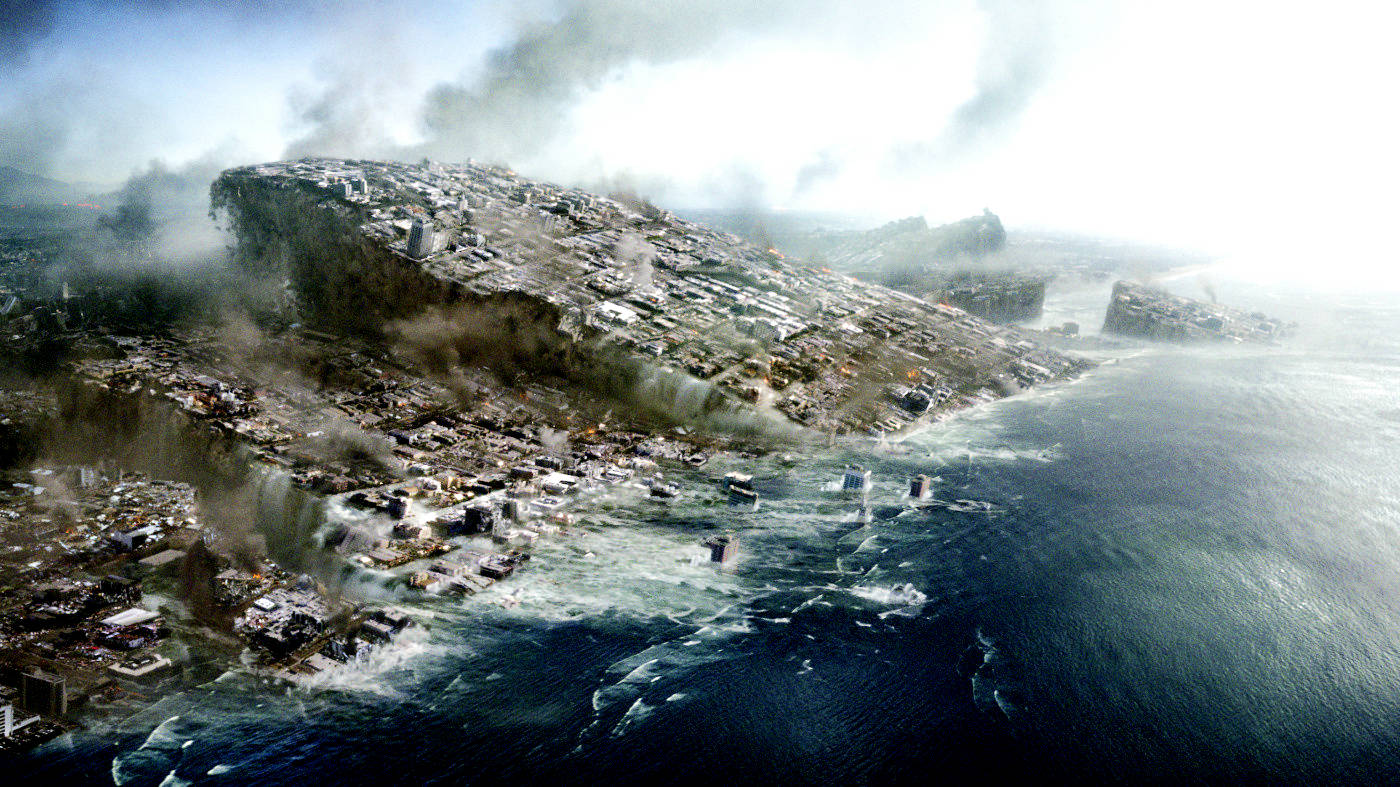 As you no doubt expected, Roland Emmerich's bloated disaster flick 2012 is a colossal, gimongous, world-sized ball of stupid. I guess I sort of admired its "disaster movie to end all disaster movie" gumption at first. That being said, the film is predicated on an erroneous and ultimately movie-killing assumption: That, after witnessing catastrophic, CGI-enhanced carnage that would mean the deaths of billions of little CGI people, the audience will still care one whit whether the cardboard cutouts played by John Cusack, Amanda Peet, et al manage to survive this fiasco. You won't, or, at least, I didn't. And, as such, the film basically ends up being, as Stephanie Zacharek memorably labeled Pirates of the Caribbean 3, a overly long, drawn out "movie tax" — "See it and like it…or you'll be out of step with the whole universe!"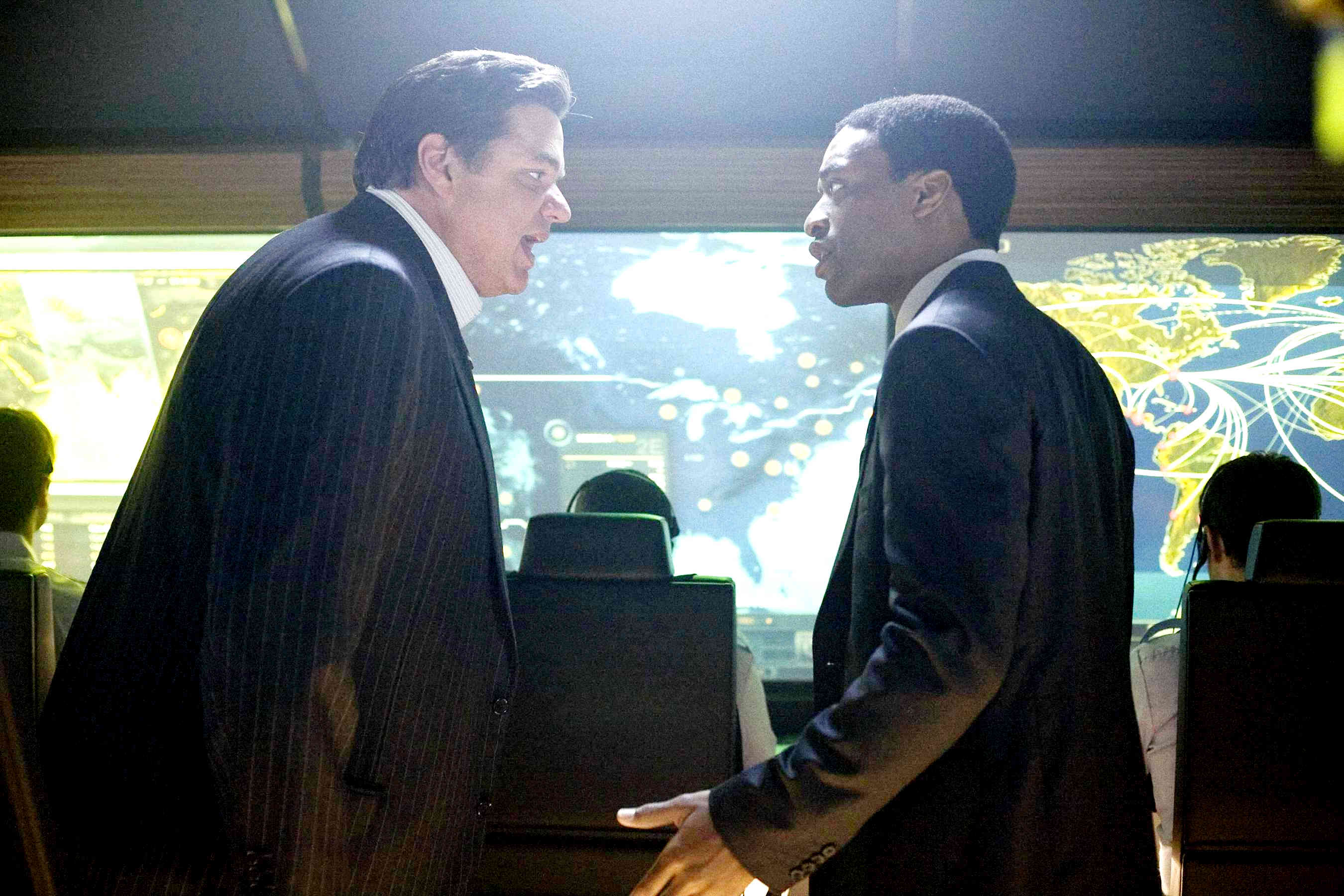 Well, I've been better than usual this year about taking a flyer on obvious crap — I skipped Wolverine, Transformers 2, and GI Joe, for example. But, yes, I did plunk down for this one…sigh. I kinda figured going in that actors like Cusack (slumming it, a la Con Air), Chiwetel Ejiofor (much better than the material), Oliver Platt (typecast), and Tom McCarthy (obviously paying for his next indie project), among others, would help sustain some level of enjoyment from these proceedings. And, if they failed, well, there was always the massive doses of CGI-enhanced obliteration to fill the void. I mean, I like video game cutscenes as much as the next guy. (Which reminds me the DC-in-ruins level of the recent Call of Duty: Modern Warfare 2 is vastly more entertaining that the similar chaos here.)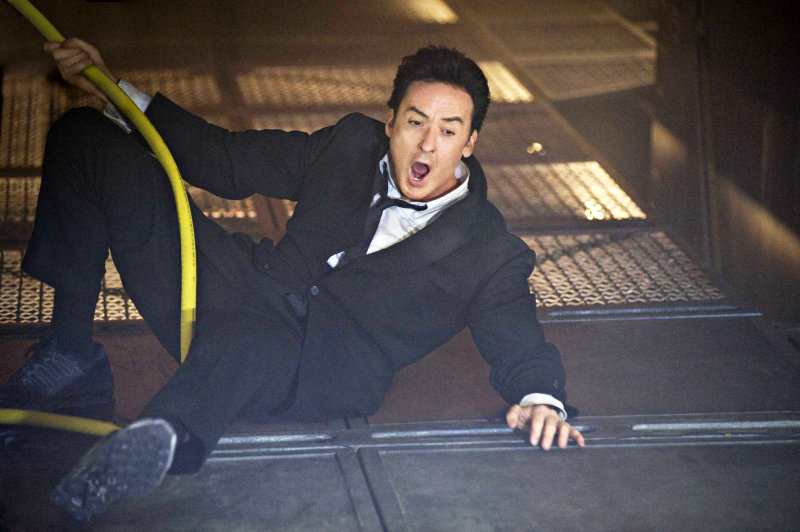 But sadly, 2012 doesn't even work as a popcorn film — I should know, I tore into a jumbo-sized barrel-full about the time California bought the farm, just to see if it improved the experience. For one, two hours and forty minutes is way too long to hold people's interest when you're dealing with a script this bad and characters this fundamentally boring. For another, 2012 is just lazily written and weirdly repetitive. Planes have to take off before an imminent cloud of destruction — and, phew, just make it! — not once, not twice, but three times, ah ah ah. (At least automobiles — well, a limo and an RV — only have to just outrun the encroaching ruin twice.) And, when given the End of the World as We Know It as their subject, Emmerich and co-writer Harald Kloser somehow thought it would be a grand idea to spend 2012's last 35 minutes focused on a malfunctioning hydraulic door. (This scene, by the way is, a blatant ripoff of Kurt Russell's farewell in the so-so Poseidon remake, except 2012 doesn't even have the fortitude to follow through.)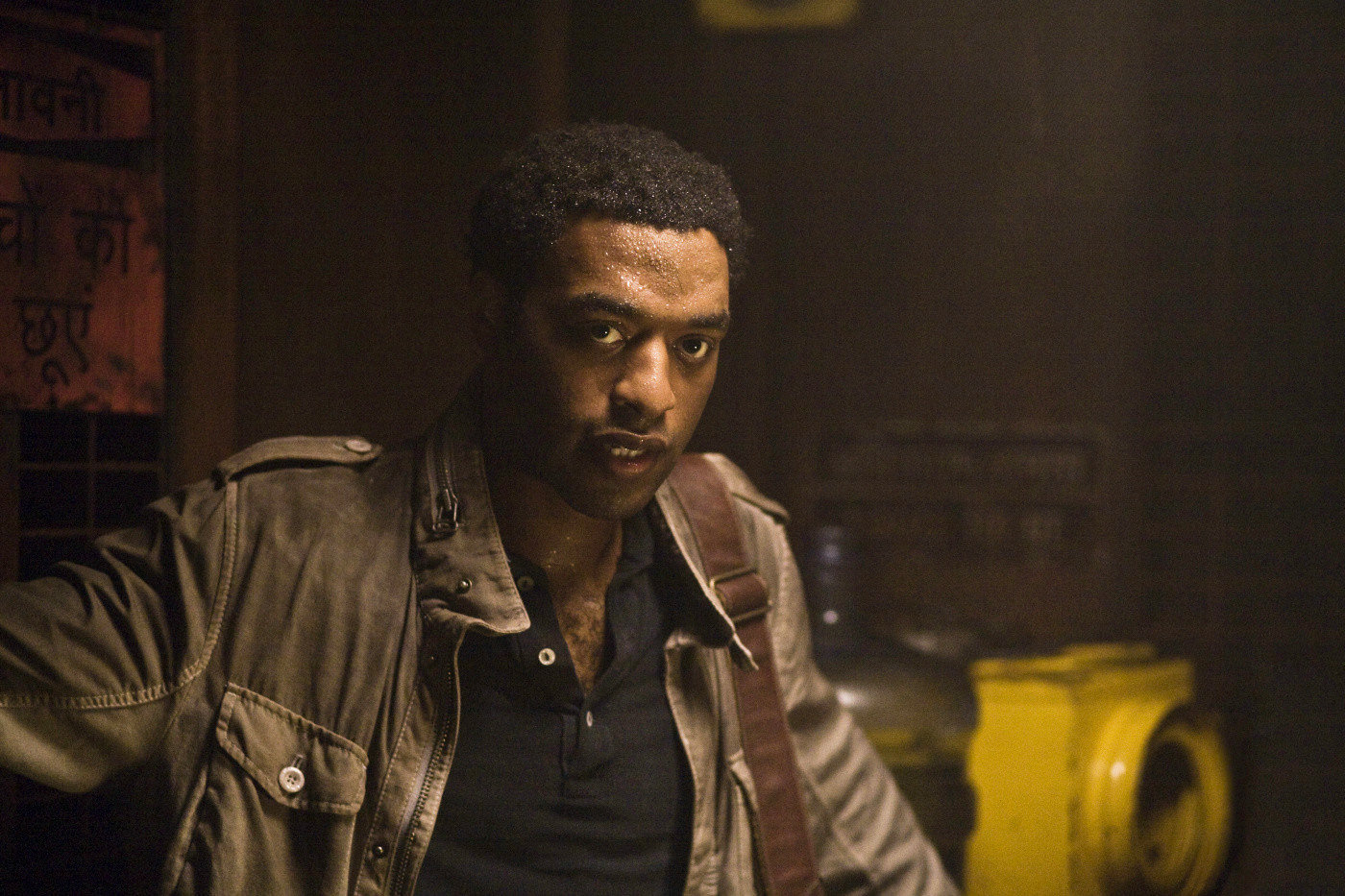 Admittedly, the film does show some promise at first — in part because it leads with its strong hand, Chiwetel Ejiofor as Brilliant Scientist-with-a-Heart Adrian Helmsley, and in part because the science at first sounds slightly more plausible than usual for these sorts of films — See, for example, The Core. Basically, as a result of solar activity, neutrinos are suddenly bombarding Mother Earth and cooking her insides, causing serious trouble along various fault lines (buh-bye, Golden State) and at the (legitimately frightening) Yellowstone caldera. (I'm a sucker for this explanation, as I *almost* spent a summer in high school scrounging for elusive neutrinos in a well in Italy as part of a mandated research internship — The project fell through, so instead I spent the summer in Columbia SC, scrounging for fractal patterns in COBE DMR maps of the universe. Hey, it was 1992 — fractals were sexy back then.)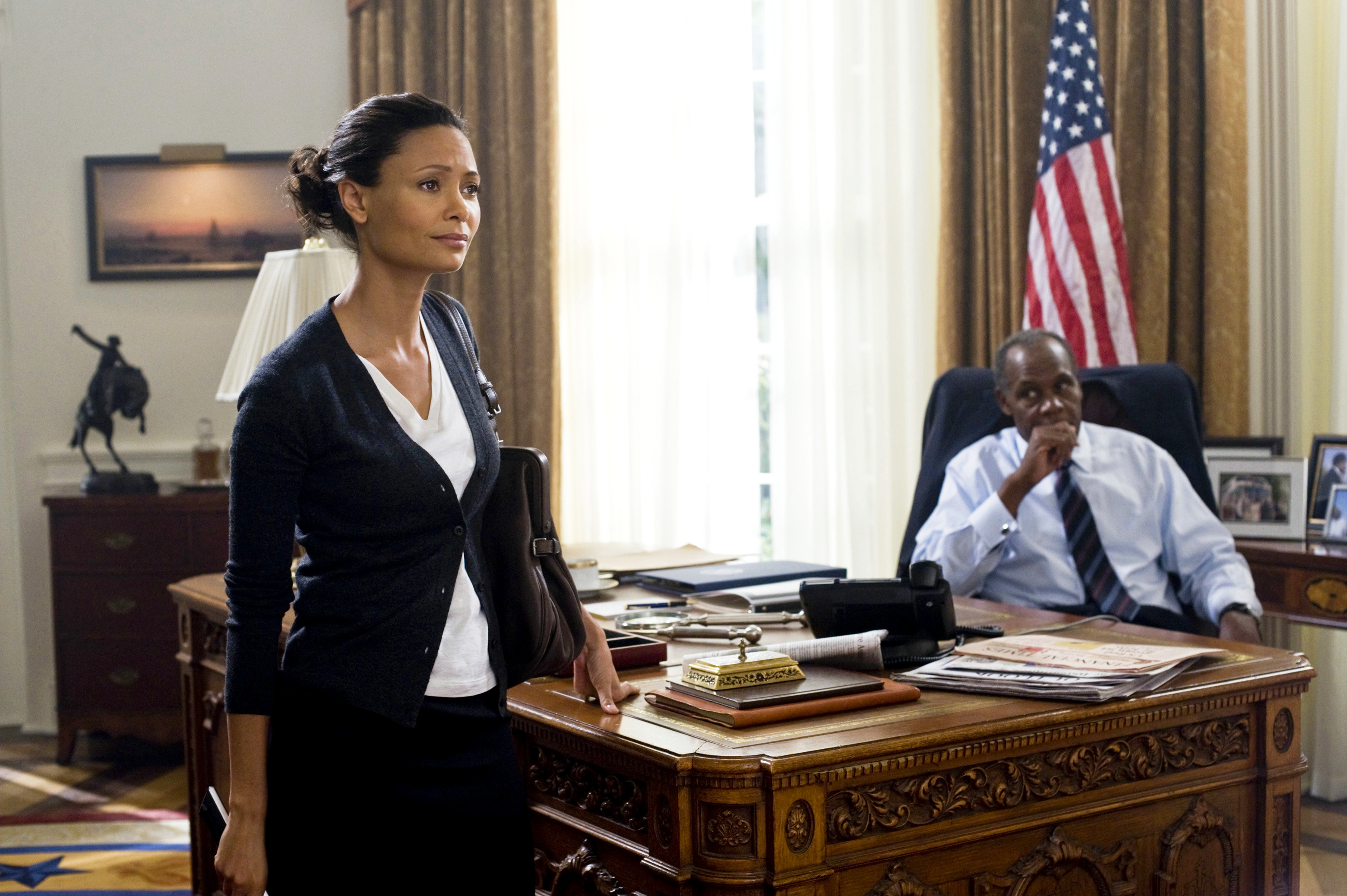 I digress. So anyway, our Brilliant Scientist does the math and rushes to warn Sleazy Govt. Official (Oliver Platt), who then takes the information to the Noble President (Danny Glover — and if he's meant to be Barack Obama, he's "too old for this s**t." But I guess he does provide another data point for this guy.) The Noble President — who by the way has a Beautiful Daughter (Thandie Newton) that may or may not cotton to Ejiofor at some point — is forced to consider drastic measures to preserve the species, and so he surreptitiously takes a desperate plan for survival to the world's other leaders. After all, for this Hail Mary for Humankind to work, they'll need the secrecy and manpower that only the People's Republic of China can currently provide. (As it turns out, the Three Gorges Dam…isn't.)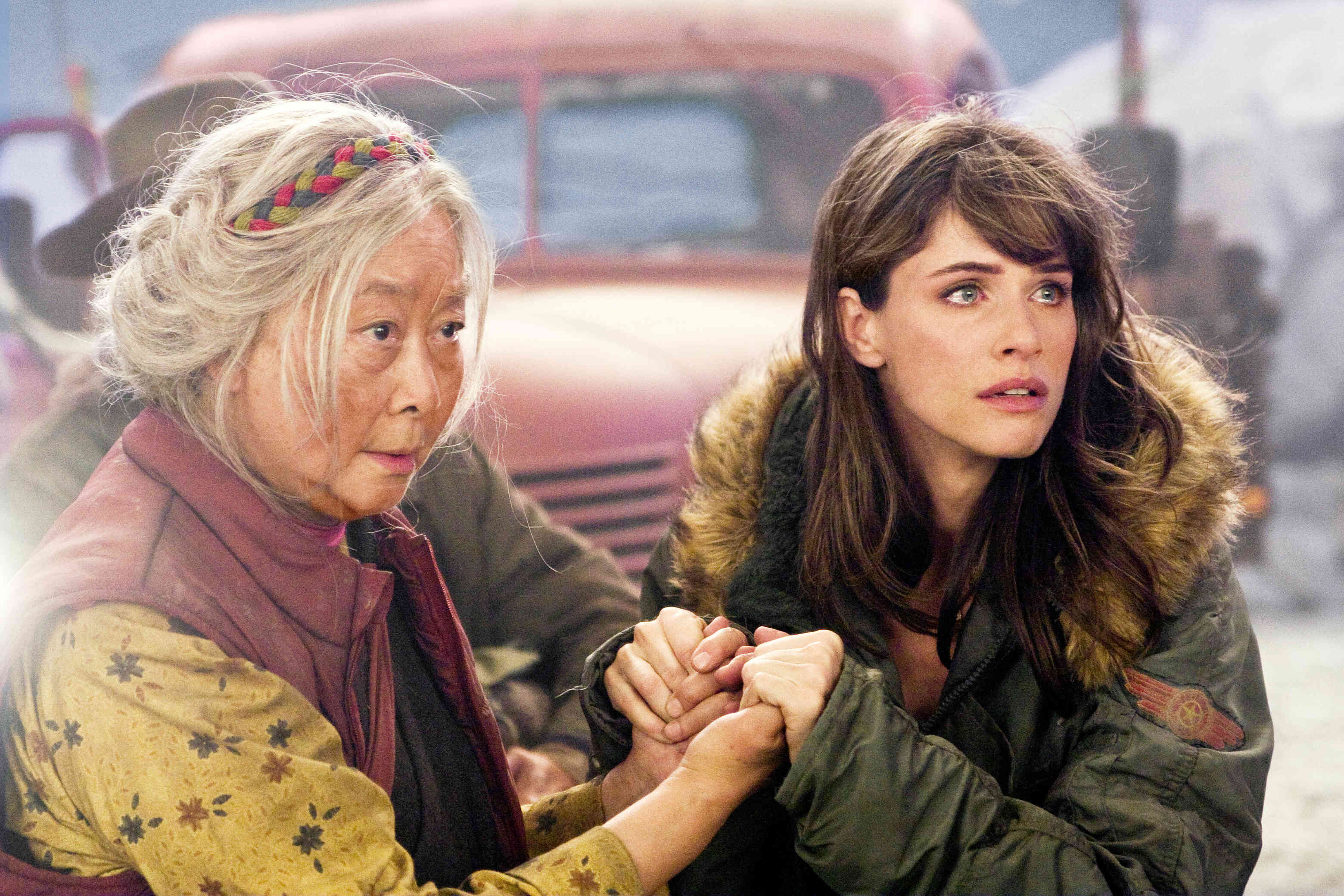 Cut to Working-Class Joe (Cusack) — formerly a novelist, now a limo driver estranged from his Ex-Wife (Peet), her New Boyfriend (McCarthy), and his two Quirky Kids (Liam James, Morgan Lily.) But, while on a "hey your old man's still cool" camping trip to Yellowstone — now overrun by scientists and the Feds — Working-Class Joe randomly runs into Brilliant Scientist and a Dead-on Conspiracy Nut (Woody Harrelson), both of whom lead him to realize that everything's about to hit the fan. And, when his Russian mafioso employer (Zlatko Buric) starts acting frantic and making noise about some kind of Golden Ticket…well, maybe it's time to pack up the extended family and get the hell out of Dodge.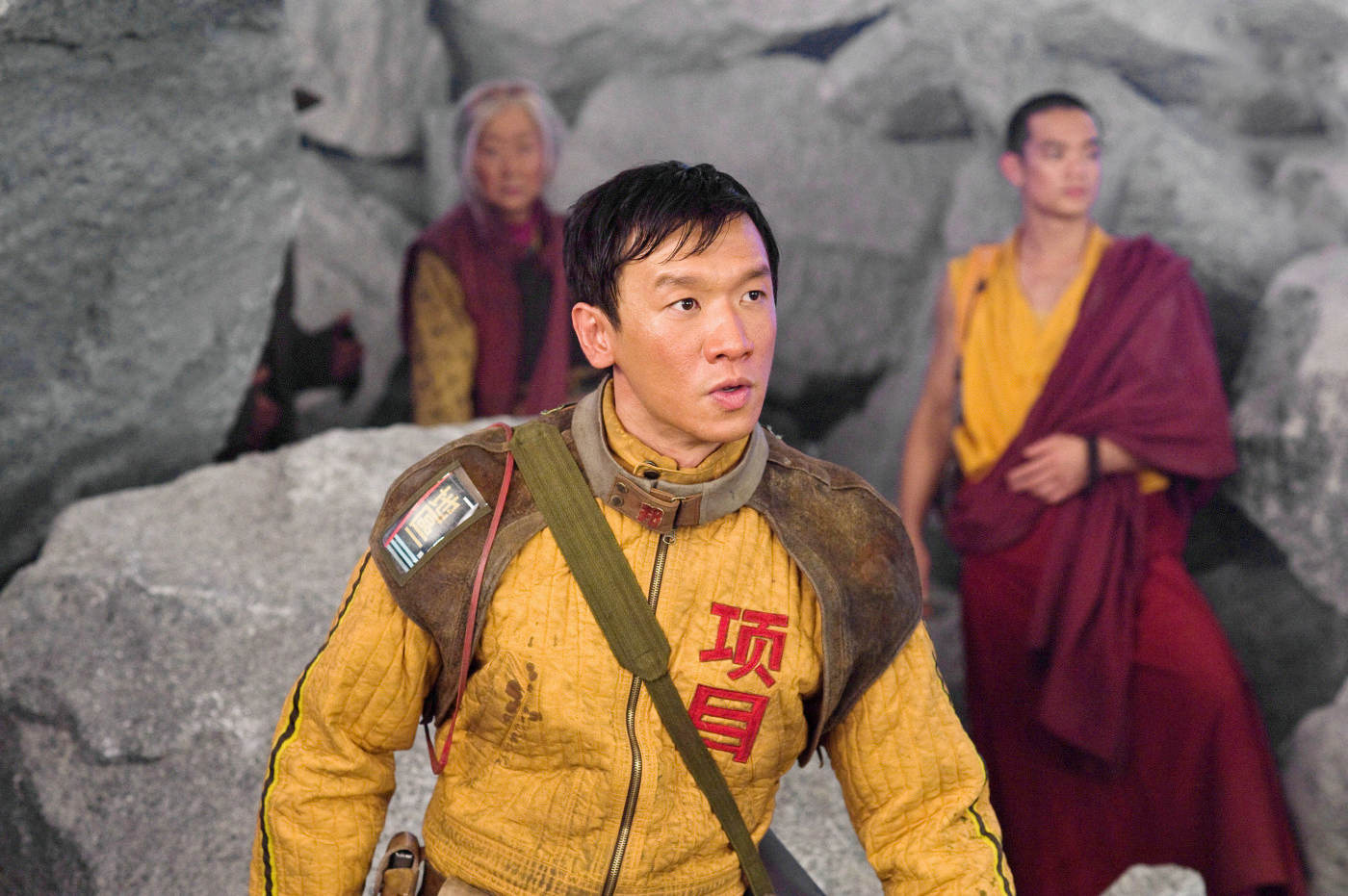 At which point, all Hell breaks loose, and various world landmarks get systematically destroyed while the above characters gape awkwardly at the carnage — You can just imagine the green tennis ball they were forced to look at with awestruck despair, before the CGI-techs took over for six months. Like I said, all of this is fitfully entertaining in a video game kinda way for a little while — the Yellowstone eruption is particularly 'splosiony — until Emmerich pours it on for way too long and it all gets to seem a bit misanthropic, even sadistic. (He seems to take particular relish in destroying the Vatican and the Sistine Chapel — not otherwise involved in this tale — as if to say "Where's your God now?") Like I said, I'm all for Stuff Blowing Up — why else sit through a movie like 2012? But, after the umpteenth scene of thousands of CGI-people dying horribly, I began to question the moral economy of it all. (And, frankly, Emmerich's moral economy has been in question with me ever since his transposing of Nazi war crimes into The Patriot. That was sha-dy.)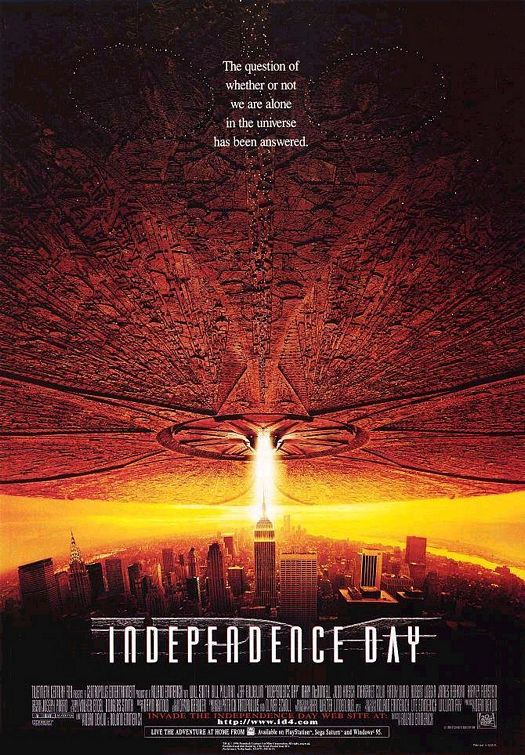 But, I don't want to overstate the case. Ultimately, 2012 is too banal to really take much umbrage at. It isn't even aggravatingly bad like The Box, it's just deeply meh, and not worth the effort it would take to get worked up over. Not one of the characters here is interesting on their face — they're all just boring stereotypes, doing boring, stereotypical things, and we've seen them all before in Emmerich's other disaster flicks, Independence Day and The Day After Tomorrow. To take ID4, the "Brilliant Scientist" then was Jeff Goldblum, the "Working-Class Joe" was Will Smith, the "Noble President" was Bill Pullman, the "Sleazy Govt. Official" was James Rebhorn, the "Estranged Wife" was Margaret Colin, the "Dead-on Conspiracy Nut" was Randy Quaid…you get the picture. They even went so far to as get another ex-Star Trek actor (John Billingsley, formerly Dr. Phlox of Enterprise) to recreate Brent Spiner's cameo ("Nerdy Sidekick Scientist") from ID4.
So, as you expected, 2012 is indeed mindless crap…but, alas, it's not even vaguely enjoyable mindless crap. It's dull, it's redundant, it goes on for far too long, and all of the characters, despite the best efforts of Ejiofor in particular, are hollow men. This is the way Emmerich's world ends, not with a bang but a whimper.