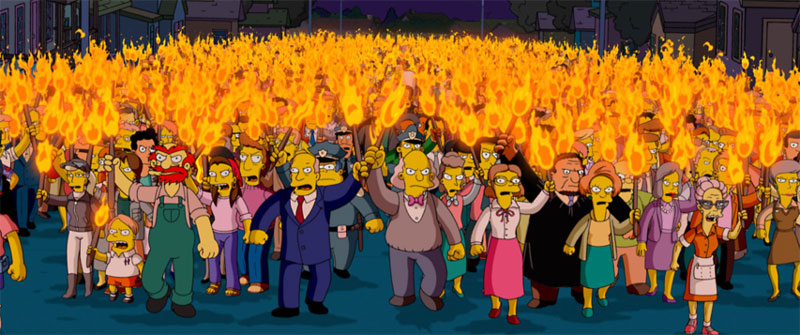 "As Congress and President Obama rush to balance solidarity with a new wave of populist anger alongside the need for smart policy during a crisis, they might reflect on how well previous politicians fared at the task. History does not repeat itself. But sometimes it does hum a familiar tune."
In the wake of the furor over the AIG bonuses, and borrowing heavily from
Alan Brinkley
's
Voices of Protest
as well as his own work, historian Michael Kazin
gives a brief historical overview of populism in Newsweek
. (See also Rick Perlstein in the same magazine, who thinks that
recent cries of "populist rage" might be somewhat overstated
: "
What makes this rage 'populist'? This is ordinary rage, rational and focused…You might more accurately call that common sense.
")
I must confess, I find the very-recent press fascination with its latest toy, "populism," to be more than a little irritating. This is partly because, as with the "socialism!" craze of a few weeks ago, the discussion — above articles excluded — rarely goes any more than an inch deep, and is clearly fueled more by whatever dodgy sound-bites emanated from the Limbaugh-types that morning than any sort of grounded historical thinking. It's also because, to my mind, the endless tirade of ignorant, self-satisfied, surface-skimming blather vomited forth by the establishment media these days is as much a cause for a populist uprising as the rapacious greed of the asshats at AIG.
From the manifestly idiotic and off-topic lines of questioning of the White House press corps last night, to partisan hacks like AP's Ron Fournier carrying water for the broken GOP by pushing dumb memes about teleprompters (see also Rick Santelli a few weeks ago), and from self-important blowhards like Howard Fineman conjuring up nonsense out of thin air about the purported dissatisfaction of his chummy club to the host of distractions and non-issues we are endlessly barraged with these days, the mainstream press is worse than failing us — it's part of the problem.
This is nothing new, of course. From l'affaire Lewinsky to Judy Miller's WMD to any number of other issues, the establishment media has been at best lazy, simpering, ratings-driven schlock and at worst dangerously ennabling of corrupt GOP behavior over the years. It's aggravating at the best of times. But we really can't afford this idiotic water-carrying for Republcans or the smug sense of entitlement that exudes from every pore of the establishment-media overclass, at the moment, as we try to extricate ourselves from the gimongous economic hole dug over the past eight years.
So, Lou Dobbs and your like, next time you endlessly prattle on about how angry the people are getting at Wall Street and/or Obama right now, just remember: Be careful what you wish for. If push comes to shove, there's a good bet you'll end up on the wrong end of the pitchfork as well. (AL link via Liam.)