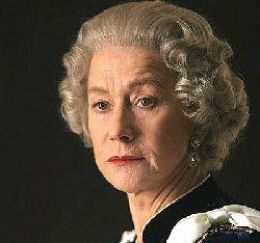 Just as I didn't have much hankering to see a film about United 93 at first, I've been presuming that not much would interest me less than a movie about the aftermath of Princess Diana's death in 1997. (Obviously, the loss of any relatively young person in a car crash, particularly one as committed to international concerns as Diana was, is tragic. But in all honesty, when I think of the hubbub and hysterics surrounding her untimely death, it reminds me of the "Baby Diego" sequence in Children of Men.) That being said, I'm happy to say that Stephen Frears' The Queen is, like United 93, a surprisingly good depiction of recent history. Less a paean to "the people's princess" than a sharp-witted rumination on changing social values and the effect of global "Oprahization" on contemporary politics, The Queen is an intelligent, discerning and enjoyable slice-of-life that's well worth catching.
As the film begins — after a wink similar to the one opening Marie Antoinette — the young, charming, and recently-elected face of New Britain, Tony Blair (Michael Sheen), ventures to Buckingham Palace with resolutely anti-monarchist wife Cherie (Helen McCrory), in order to request of his sovereign Queen Elizabeth II (Helen Mirren) that he be allowed to form a government. A study in contrasts, the emotive, familiar prime minister and the punctilious, reticent Queen get on less well as exemplars of New and Old England than, say, Peel and Steed. Reared and residing in a bastion of venerable tradition, where faxes are still delivered in a wicker basket and feelings are not discussed, Queen Elizabeth has little patience for Blair's studied informality and populist bonhomie. But, when tragedy strikes several months later, in the form of Princess Diana's death at the hands of the loathsome paparazzi, the Crown finds itself soon embroiled in a downward spiral of their own making, as — the Prince of Wales (Alex Jennings) notwithstanding — the royal family shows little inclination to convert their grief into a public display (or to honor someone they've come to perceive as an impulsive and manipulative interloper.) And, when England's people begin to surround Buckingham Palace with wreaths and bouquets that come to seem as menacing as torches and pitchforks, it falls on the prime minister to attempt to instruct the Queen on the vagaries of politics in the Tabloid era, before permanent damage is wrought upon the monarchy.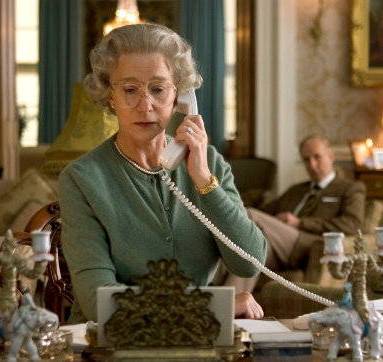 More than United 93, the film that actually comes to mind when watching The Queen is Nixon. Like Oliver Stone's film, The Queen attempts to humanize a oft-maligned world figure for whom much of the audience may have little sympathy. Like Nixon, it portrays a government increasingly besieged by its own people, and a bewildered political leader who finds they've lost touch with their electorate or subjects (Consider the scene of Nixon at the Lincoln Memorial, or all the perhaps over-the-top talk of "the beast" therein.) And, of course, the Queen's relationship to the fallen Diana is depicted here much like Nixon's (and LBJ's) to John — and later Bobby — Kennedy. This holds true particularly in the later scenes of the film, as Elizabeth is forced to confront the fact that, for all her sacrifices, she'll never compete with the fallen princess in the public's esteem.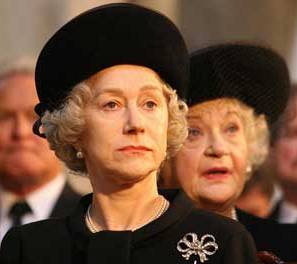 The emotions this sad realization elicits, along with many others in the film, are visible only in the margins of Helen Mirren's mask of public composure, bringing home the conflict between restraint and immodesty (or, if you'd prefer, suppression and sensitivity) at the center of the film. Mirren, as always, is excellent here, and I'd guess her Oscar is already in the bag: She invests her monarch with grace and dignity even while frumpily walking her dogs down the lane, and rises above the very occasional clunks in the script (The buck stops here, indeed.) And Michael Sheen's Tony Blair grows on you. At first, he seems off, but eventually you get the sense that he conveys Blair's more notable qualities rather well: intelligence, boyishness, a way with people, and a potentially problematic penchant for deference. (Indeed, just when it seems the movie's portrayal of Blair has grown cloying beyond words, Mirren's Queen puts him in his place, and ties 1997's hero of Labor to the more troubling Blair of today, one who could and should have more aggressively instructed his American counterpart on the vagaries of leadership in the reality-based world.)