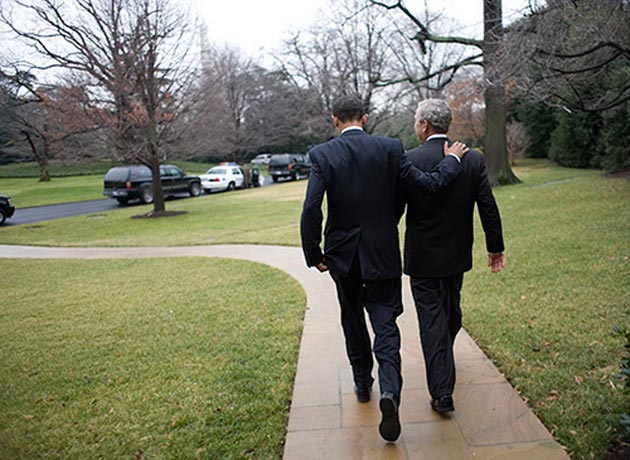 "Obama needed to regain control quickly, and he started by jettisoning liberal positions he had been prepared to accept — and had even okayed — just weeks earlier.
" TIME's Massimo Calabresi and Michael Weisskopf
examine the recent ousting of Greg Craig
, a
slow death by leaking
, as a telling indicator of how the Obama administration has
fallen so far astray on civil liberties
. "
[Obama] quietly shifted responsibility for the legal framework for counterterrorism from Craig to political advisers overseen by [Rahm] Emanuel, who was more inclined to strike a balance between left and right.
" Uh, what? As
Nick Baumann points out in Mother Jones
, what business do the politicos have in overseeing legal matters? That's rather Rovian, isn't it?
On target as usual, Salon's Glenn Greenwald puts this Craig story and the KSM trial into broader perspective: "As even Time now recognizes, many of the policies once widely declared by Democrats to be a grave threat to the Constitution are now explicitly adopted by the Obama administration. And it's flatly inconsistent to invoke 'the rule of law' to defend Obama's decision to give trials to a few Guantanamo detainees without pointing out that he's violating that very same precept by denying trials to so many." (Pic via the MJ article linked above.)