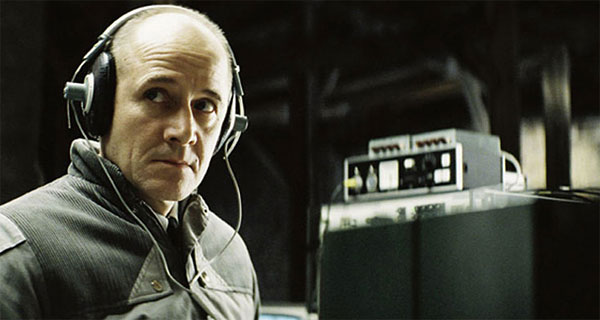 "Leave aside the Patriot Act and FISA Amendments Act for a moment, and turn to the Constitution. The Fourth Amendment obliges the government to demonstrate probable cause before conducting invasive surveillance. There is simply no precedent under the Constitution for the government's seizing such vast amounts of revealing data on innocent Americans' communications."
As scholars Jennifer Stisa Granick and Christopher Jon Sprigman remind us in the NYT, make no mistake: the NSA's current surveillance regime is entirely illegal. "We may never know all the details of the mass surveillance programs, but we know this: The administration has justified them through abuse of language, intentional evasion of statutory protections, secret, unreviewable investigative procedures and constitutional arguments that make a mockery of the government's professed concern with protecting Americans' privacy. It's time to call the N.S.A.'s mass surveillance programs what they are: criminal."
As I said last time, this shouldn't even be in dispute. But far too many ostensible Democrats seem to assume this culture of lawlessness is ok now that Obama's at the helm. Once again, we have lost our way.
"If convicted on all three counts, the former N.S.A. contract-systems administrator could face thirty years in jail. On the Sunday-morning talk shows I watched, there weren't many voices saying that would be an excessive punishment for someone who has performed an invaluable public service." In related news, The New Yorker's John Cassidy laments the cowardice of today's media with regards to the fate of Edward Snowden: "The Obama Administration doesn't want him to come home and contribute to the national-security-versus-liberty debate that the President says is necessary. It wants to lock him up for a long time"
The mantra of good journalism should be to afflict the comfortable and comfort the afflicted, but, here again, our broken, trivia-obsessed, lapdog-riddled fourth estate has it exactly backward. It is infuriating to behold.
Still, at the very least, Frank Rich has ably summed up all you need to know about NBC's David Gregory, who recently queried on-air whether Glenn Greenwald should be jailed for breaking the Snowden story:
"Is David Gregory a journalist? As a thought experiment, name one piece of news he has broken, one beat he's covered with distinction, and any memorable interviews he's conducted that were not with John McCain, Lindsey Graham, Dick Durbin, or Chuck Schumer…In any case, his charge is preposterous…I propose that Gregory be full-time on Today, where he can speak truth to power by grilling Paula Deen."