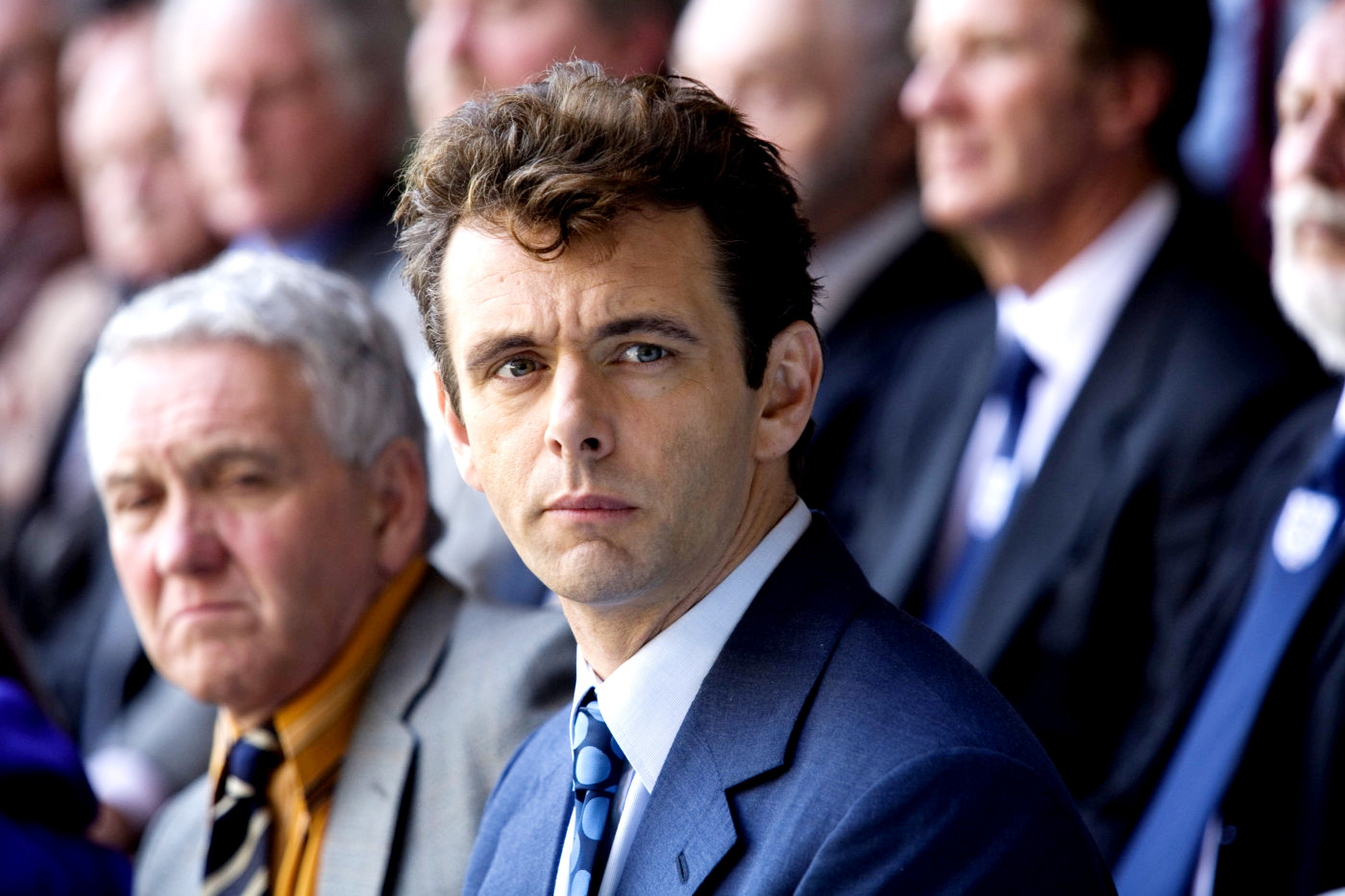 All's fair in (bromantic) love, war, and English football in Tom Hooper's (and Peter Morgan's) peppy and entertaining The Damned United, a character study of fast-talking seventies soccer manager Brian Clough. (Apparently, his legendary yapping even once drew the ire of Muhammad Ali.) Like writer Peter Morgan's earlier films — The Queen and Frost/Nixon, both also featuring Michael Sheen — The Damned United chronicles the fascinating back-story of a famous (at least in the Isles) television interview: In this case, the awkward 1974 meet-up between Clough and the man he despised and replaced, Don Revie.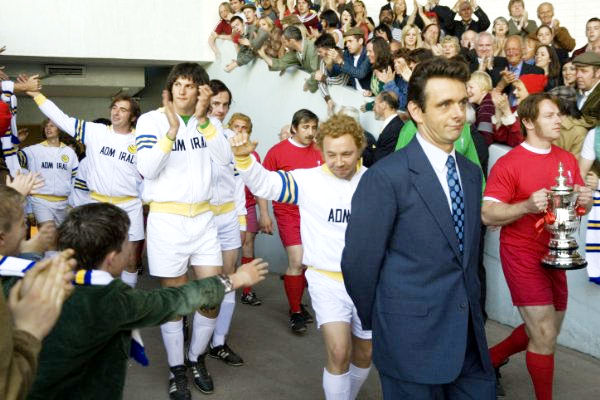 Now, I would consider myself a casual soccer fan, but, going in, I had no sense at all of this tale. As a 5-6 year-old in England a few years after these events, I liked Kevin Keegan and Liverpool, mainly, I think, 'cause he was a superstar who had my name. And, when I heard this movie was called The Damned United, I originally presumed it referred to current Yankees-like powerhouse Manchester United, not Leeds, who, it turns out, was the premier squad of the early seventies. (To be honest, when I hear the word "Leeds," I usually tend to think "they've got us working in shifts!")
All of which is to say that you don't need to know the history here, or even be all that interested in soccer, I don't think, to get a kick out of The Damned United. (In fact, there probably should have been more football in this film — there's really not much coverage of the actual games throughout.) Rather, like Morgan's earlier movies, this is less a sports movie (if anything, it's the anti-Hoosiers) than another tale of clashing personalities. And, like Morgan's last two flicks, Michael Sheen delivers with another engrossing bit of mimicry. His Brian Clough carries some of the flash and dazzle of David Frost, but Sheen has also taken on some definite Nixonian qualities here: Tricky Dick was an American football fan, true, but Brian Clough here possesses the same chip-on-the-shoulder drive to avenge minor slights; the same blue-collar work ethic, and the same Orthogonian loathing of (Kennedy/soccer) elites.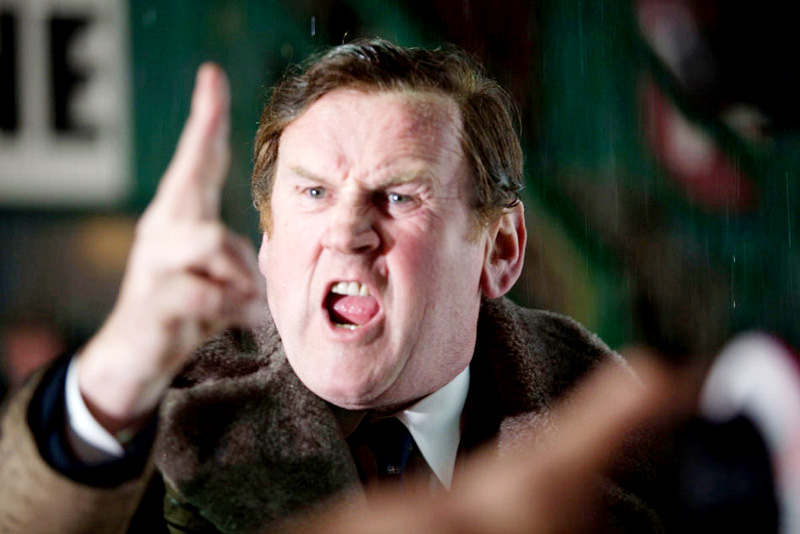 That would make the Kennedy of this story Don Revie (Colm Meaney), the winning manager of the Leeds dynasty, much-beloved by his city and his players, who moves to shape up the dismal English team when national duty calls in 1974. Surprisingly, Clough — a bit of a dark horse candidate — is announced as Revie's replacement…and promptly starts pissing his new bosses and players off by demeaning the Leeds legacy on the telly. (Like Nixon vis-a-vis Kennedy, Clough is convinced, probably correctly, that Revie and his team "won dirty.") Basically, Clough is a smarmy self-satisfied egotist from his first day in the gig, and one starts to wonder why he was ever considered for this position — It's abundantly clear that the Leeds players, captained by Stephen Graham of Snatch and Public Enemies, consider him a first-rate wanker.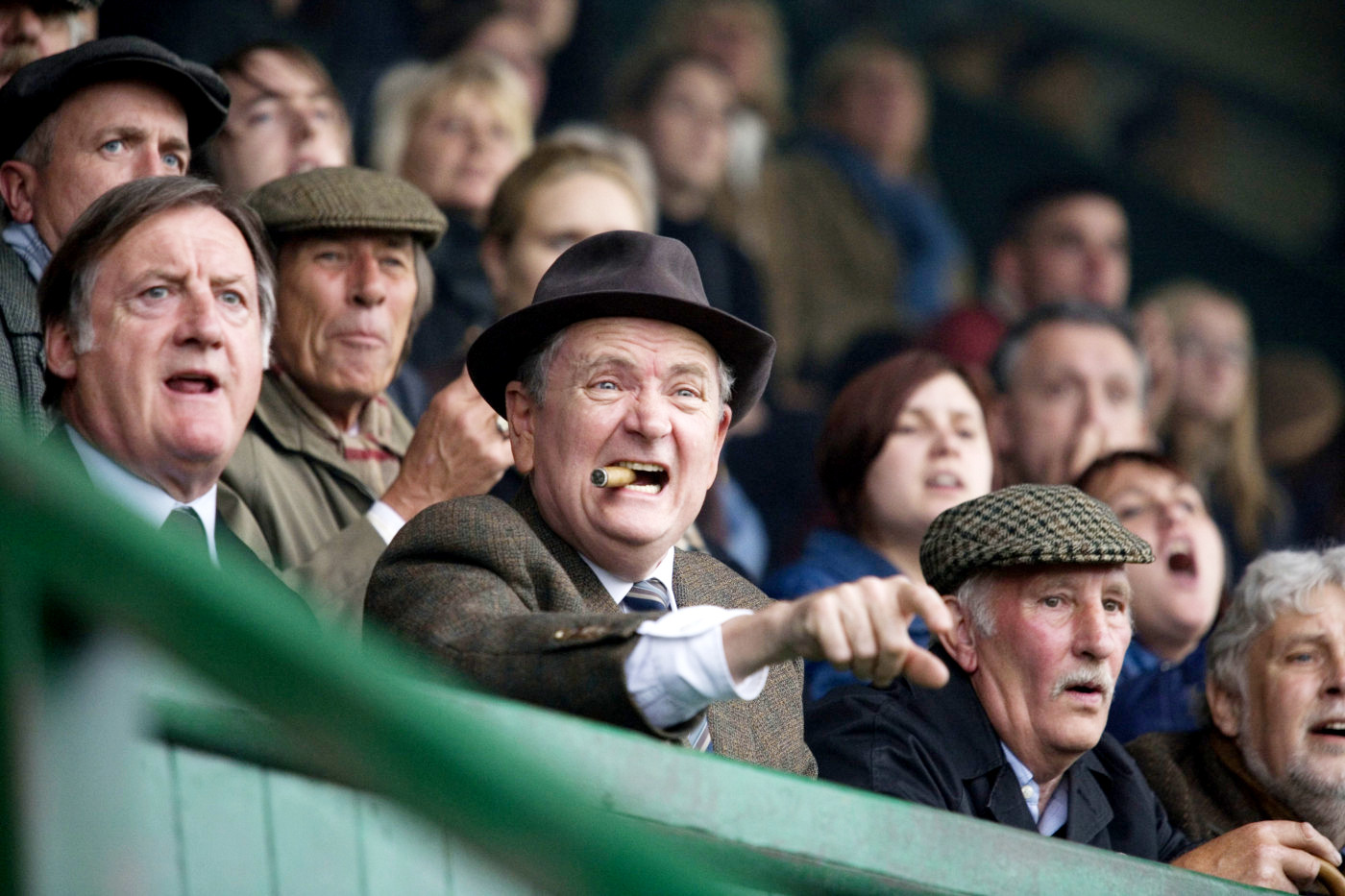 Flash-back to 1968, when Clough and his right-hand man Peter Taylor (Timothy Spall) are coaching the lowly Derby County F.C, and the Chairman of their Club (Jim Broadbent) seems perfectly content with bottom-feeding in the second division. (In English soccer, the major and minor leagues are fungible — the worst teams in the "first division" go down to the "second division;" the best teams move up. It's a kind of awesome idea that American sports should adopt immediately — The Knicks would kill in the NBADL.) But, after a chance draw — you wouldn't call it a friendly — against the mighty Leeds United, and a perceived snub at the match, Clough becomes a man possessed. He will bring Don Revie and his squad of thugs back down to Earth…or at least drive everyone around him crazy in the trying.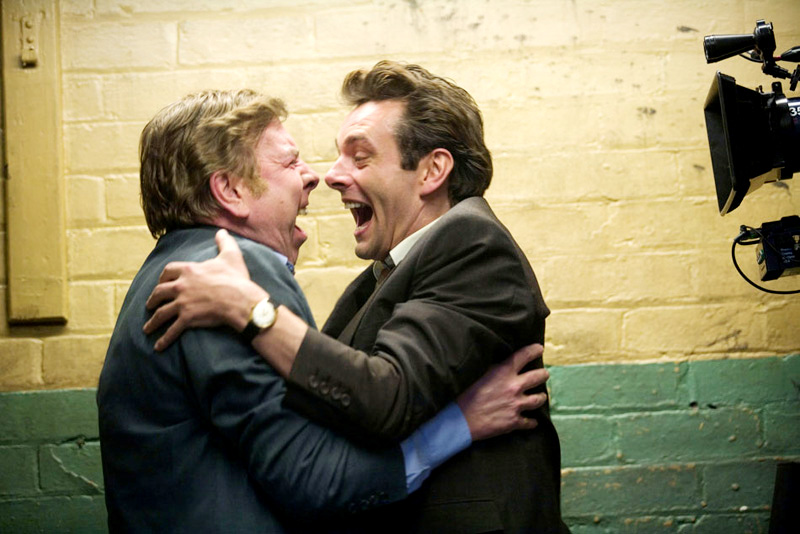 The rest of the story plays out like Godfather II, basically, with Clough's rise with Derby told against his fall with Leeds, culminating (like The Queen and F/N) in the televised Clough/Revie mano-a-mano. As with those earlier movies, there's not a lot of suspense throughout, but it's all in the telling. (And good job by Tom Hooper in so well evoking the northern England of 1968-74. This entire movie has the gritty, working-class seventies feel of any number of wry and excellent Kinks songs.) A strange subplot involving the long-term bromance between Clough and Taylor, his talented #2, felt overwrought and belabored to me, particularly in the closing moments. But otherwise, The Damned United is another solid and entertaining outing by the Peter Morgan-Michael Sheen team. Steady on, lads, steady on.