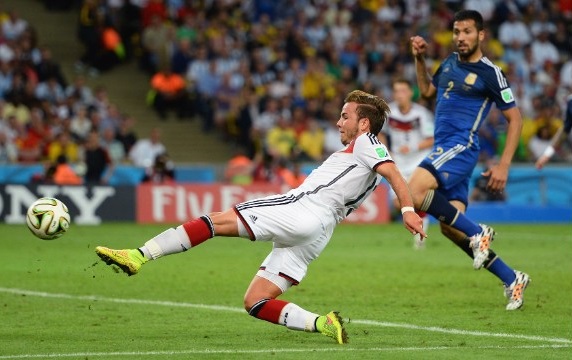 And so it ends
. After
a US loss to Belgium
that
included a meme-making defense by Tim Howard
, and a
complete 7-1 evisceration of the host nation
by the eventual winners in the Semis,
Germany wins the World Cup 1-0 over Argentina
, on a
beautiful strike by Mario Gotze in extra time
.
"At some point we'll stop celebrating, but we'll still wake up with a smile."
All in all, a really entertaining World Cup. And perhaps it's because I reside in DC and spend time on Twitter, two of the most futbol-happy environments around stateside, but this felt like the year soccer might have finally broken through in America for real. Time will tell, I suppose. In the meantime, I should do a better job of supporting the MLS. Valar Futbolis!