He's more machine now than man, twisted and evil.
David Lynch's Return of the Jedi
. (Hey,
it almost happened
.) I'll admit, the Sy Snootles gag cracked me up.
"You've been dead for around 25 years now." Also in the Lynch department: For the new Blu-Ray collection Twin Peaks: The Entire Mystery (take my money!), David Lynch interviews the Palmer family, in character. The Leland/Ray Wise one is below. It's, er, weird…but you already knew that.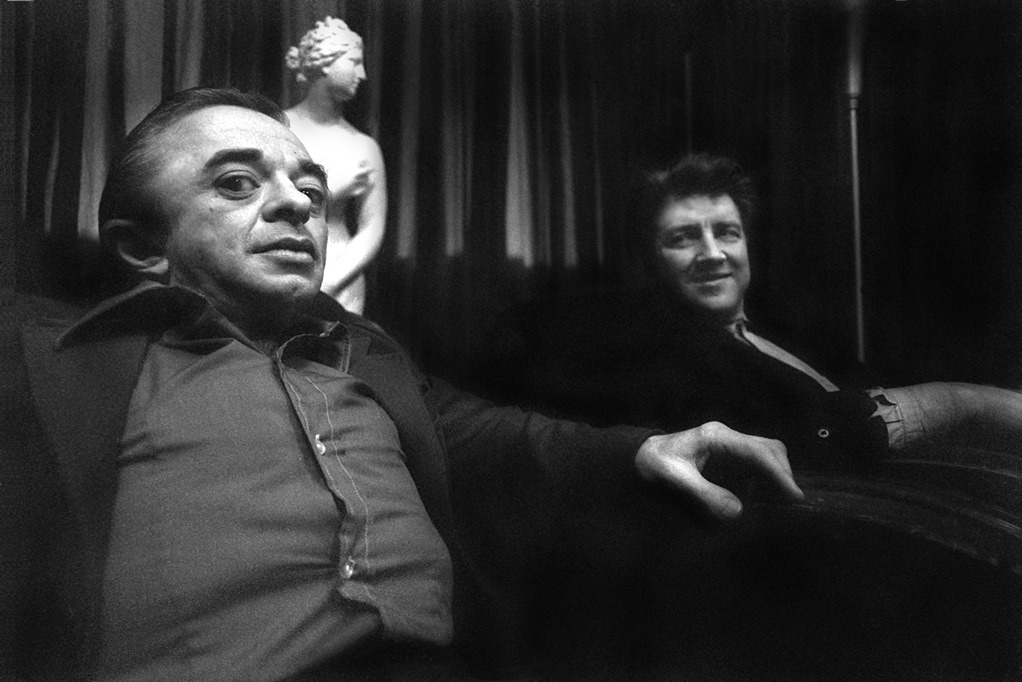 "Because there was no still photographer on the set during the filming of the last Twin Peaks episode, Richard Beymer (aka Benjamin Horne) was given permission by David Lynch to shoot some pictures on the set. The resulting 'behind the scenes' photos are nothing short of stunning."
Cinephile Archive offers a smattering of rare Twin Peaks arcana. Worth a look-thru if you're Peaks-inclined…Alas, it still doesn't answer the real question: How's Annie?