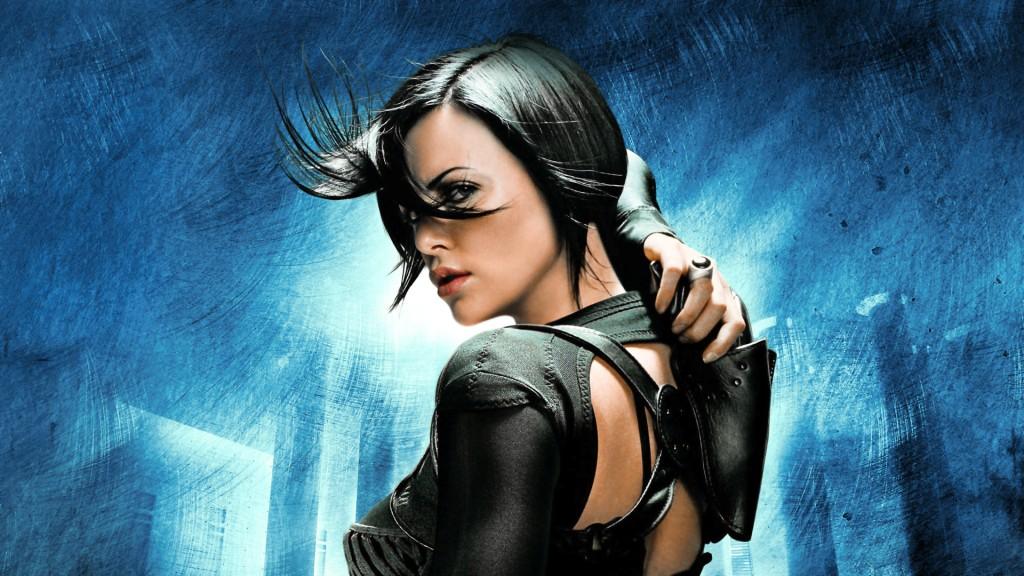 Ok,
Aeon Flux
is obviously a bad, bad movie. But, I was surprised to discover the other day that, for maybe about a quarter of its run, it wasn't all that bad an
Aeon Flux
movie. I'm not recommending it, mind you…Lordy, no. But there are flashes here and there which approached the psychotropic weirdness of Peter Chung's 2-minute cartoons on MTV's
Liquid Television
back in the day (which is all I ever saw of the Aeonverse.) If you're the type of person who enjoyed, say,
Equilibrium
, there's a good bet you might find yourself watching this some Saturday afternoon on TNT and wondering why.
Aeon Flux is well-cast, I'll give it that. Charlize Theron is probably the closest you could get to the spindly assassin of the cartoon, and she's assuredly easy on the eyes (although her Hitler Hairdo was making me feel ill…still, she's got nothing on Frances McDormand's Bad Hair Day here. One has to wonder if the two of them sat around the set of North Country laughing about this gig.) And Pete Postlethwaite and Johnny Lee Miller in particular look like they stepped right out of one of Chung's animated cels. (Marton Csokas, a.k.a. Celeborn, who plays Trevor Goodchild, Aeon's mark, is neither here nor there…he rightly seems somewhat embarrassed to be in the movie.)
Nevertheless, all the hefty acting talent on display here doesn't add up to much. From the costumes to the set design to the quick-edit fight scenes to the gamy sci-fi-topical script, Aeon Flux basically looks and feels like your average Away Team episode of Star Trek: The Next Generation. This movie cost $60 million? Where did all that money go? Clearly not towards the production values — I mean, The Island flopped too, but at least that film looked expensive. Well, guess the catering must've been awesome. At any rate, as you already knew, Flux is thoroughly lousy. Still, I have to concede that the first 30 minutes or so were ever-so-slightly better than my abominable expectations.