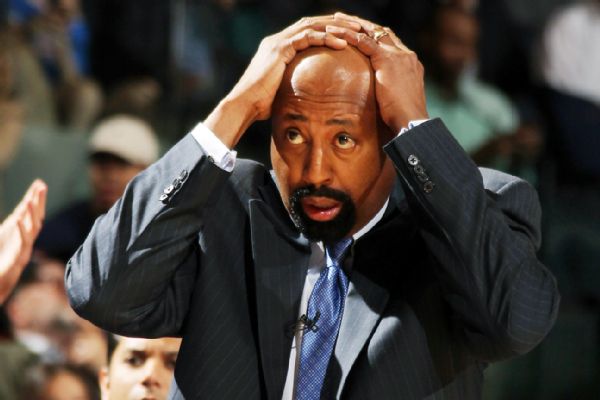 'I have a tremendous amount of respect for Mike Woodson and his entire staff,' Jackson said. 'The coaches and players on this team had an extremely difficult 2013-14 season, and blame should not be put on one individual. But the time has come for change throughout the franchise as we start the journey to assess and build this team for next season and beyond."
In his first significant move as Team President, Phil Jackson fires Mike Woodson and the entire Knicks coaching staff after the team fails — again — to make the playoffs. (Woodson did lead them there last year, but it ended badly in the second round.) Yeah, unfortunately for Woodson, it did seem to be the time.
That reminds me: I've once again neglected to write up this year's playoff bracket here. But, since the Knicks have been terribad all season, I haven't been keeping up with the league much this year. Suffice to say, I hope we see an more interesting finals than Heat-Thunder or Heat-Spurs. And here's to better luck in 2015, although I'm not terribly enthused with the idea of head coach Steve Kerr.