Everything you need to know about today's Washington Post. Here is what happened in Oakland yesterday and today at the Occupy Wall Street protests:
"
The protests in the evening were characterized by increasingly violent encounters between protesters and law enforcement officers. Police officers launched canisters of tear gas into crowds of protesters on Broadway at 14th Street in front of Frank Ogawa Plaza at least four times Tuesday night, sending hundreds of people scattering down Broadway.
"
And here, via Shani O'Hilton of City Paper, is how the WP covered the #OccupyOakland clash: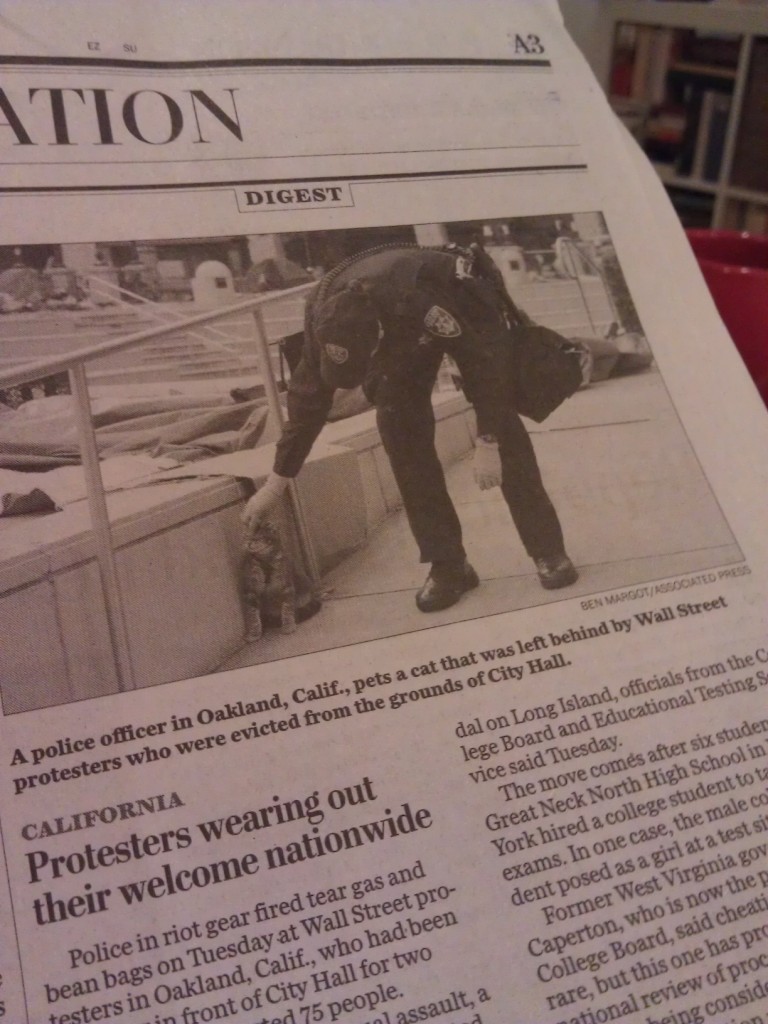 Awww, a peace officer patting a kitteh! A kitteh left behind by evil protestors! And note the headline below-the-pic: "
Protestors Wearing Out Their Welcome Nationwide
." Fair and balanced. (To be fair, the online coverage is
better
.)
Update: In the wake of the head injury that has put Iraq War vet Scott Olsen in critical condition, the WP's photo editor explains the kitteh decision.