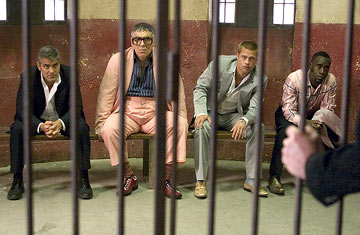 Nonsensical, self-indulgent, and occasionally even a tad smarmy, Steven Soderbergh's much-hyped Ocean's Twelve is also, I'm happy to report, just plain fun. While Eleven was an intricately designed (and quickly forgettable) clockwork caper flick, this sequel turns out to be a rather silly, rambling affair that reeks of inside-baseball, and I mean that in the best way possible. In fact, I'd say Twelve turned out to be what Soderbergh tried and failed to do with Full Frontal…As much a riff on stars and stardom as the heist movie we were all expecting, it's probably the most sheerly pleasurable film experience you're going to find this side of The Incredibles.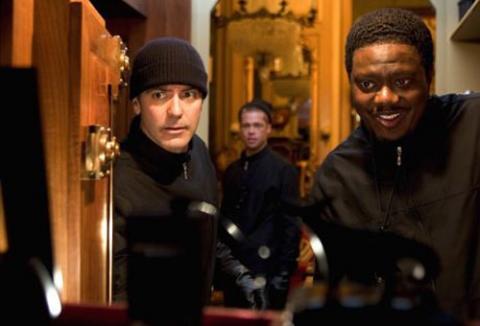 That's not to say there aren't problems here. The film starts slow, reintroducing every character from the first movie as if they were the reuniting Beatles. The plot…well, the plot doesn't make much sense at all — this isn't the type of heist movie where you can put the jigsaw pieces together yourself. A lot of the scenes are probably a beat or two too long, and the movie's got more endings than Return of the King. But, y'know, in the final analysis, none of that really matters. Right about the time Rusty Ryan (Brad Pitt) goes to check in on imploding (i.e. "going all Frankie Muniz") TV star Topher Grace ("I just phoned in that Dennis Quaid movie!"), Ocean's 12 starts to show its true colors: Forget the crime and just have a good time.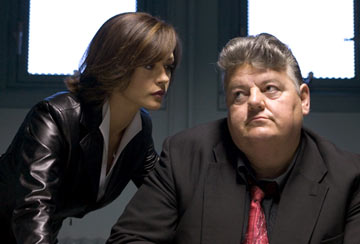 And have a good time I did, although admittedly all the Hollywood in-jokes and cameos on display here are my cuppa joe. Sure, the movie could probably have used more Clooney and more Bernie Mac, but there's a lot of characters to keep in play here, and, besides, it got the cowbell just right. I won't say Ocean's Twelve is a great film, but it is a well-made, entertaining film, and it kept a smile on my face for most of its running time. So, if there's an Ocean's Thirteen in the works, deal me in.