"In a new national poll, 65 percent of Americans say they disagree with the 5-to-4 U.S. Supreme Court decision to allow corporations to spend without limits on ads in political campaigns." And yet hope remains while the company is true: A new poll finds Americans across the board are unhappy with the court's ruling in Citizens United.
"The Reid poll found little difference in partisan attitudes…Sixty-six percent of Democrats either "moderately" or "strongly" disagreed with the ruling, but so did 63 percent of Republicans. A whopping 72 percent of Independents disagreed with the Supremes' decision." One wonders how those numbers might've moved if we started using Citizen United's full name to discuss this case…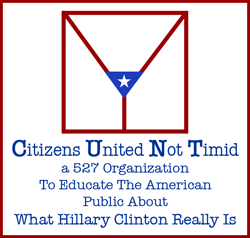 You stay classy, GOP. And folks thought "teabagger" was ugly.