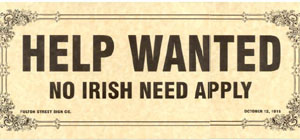 You may have noticed it's been quieter than usual around here over the past week. This is partly because I've come around to the opinion that blogging every minor twist in the Obama-Clinton primary saga has become redundant. We all know Sen. Obama is our nominee, and many of us have known it since Wisconsin back in February. (The most recent evidence of this assertion: Obama picked up a +2 delegate swing in Miss. on Thursday.) So, my inclination to cover this extended garbagetime as closely as I would an actually tight contest has grown more attentuated over the past few weeks. This isn't to say I won't be covering the primary anymore, just that I doubt I'll be spending as much time on it.
More to the point, it's also been quiet around here because I've been busier than usual in meatspace this week. To wit, I've been stripping down my apartment, throwing out all the useless junk, as per the spring cleaning norm, but also putting all but really necessary items in boxes, to prepare for my imminent departure from the Columbia environs in two months. I'm still writing at the moment, and don't plan to defend until the fall term. Still, it's soon time to leave this place, in preparation for either a return to writerly-type ventures in DC or an academic job search, which I plan to embark on after knowing the electoral lay of the land in November. (Or perhaps I'll just spend a few years walking the earth like Tom Joad, 'cause you never know.)
Either way, the bills don't pay themselves, so my non-dissertating, non-blogging time is now mostly spent looking for remunerative employ — if not a full-time gig then at least enough freelance projects to swing the summer months. We'll see how that goes. Early feelers to Team Obama in Chicago came up blank, unfortunately (they seem more than fine in the speechwriting department anyway), and applications to some higher-profile political blog-jobs didn't even merit a rejection letter. (Which reminds me, I have a rant about the current state of the paid political blogosphere on broil at the moment — short version: it's effectively become as insular and echo-chambery as the Weblog Jr. High/"blogger cabal" of the early days — but I'll save it for another post so it doesn't come across totally as pique.) But, I'm working on other leads too, so hopefully something will shake out. (Of course, if y'all hear of anything, do let me know — the resume is over here.) In any event, if you're wondering why it's quieter than usual here for now, that's why.