While summer swelters stateside, Peter Jackson and co. are thankfully hard at work on
The Hobbit
. Here's
the second production diary
(and
the first
, if you missed it.) And some production stills: Above we have
Nori (Jed Brophy), Ori (Adam Brown), and Dori (Mark Hadlow)
, and below we have
Oin (John Callen) and Gloin (Peter Hamilton)
next to
Fili (Dean O'Gorman) and Kili (Aidan Turner)
. That's seven dwarves accounted for — six more presumably to follow in short order.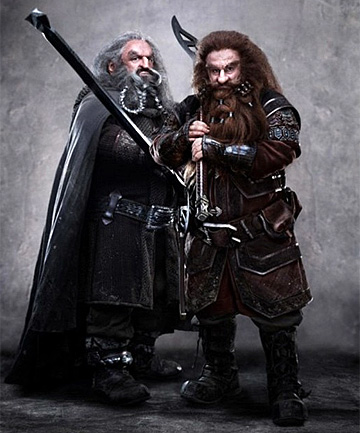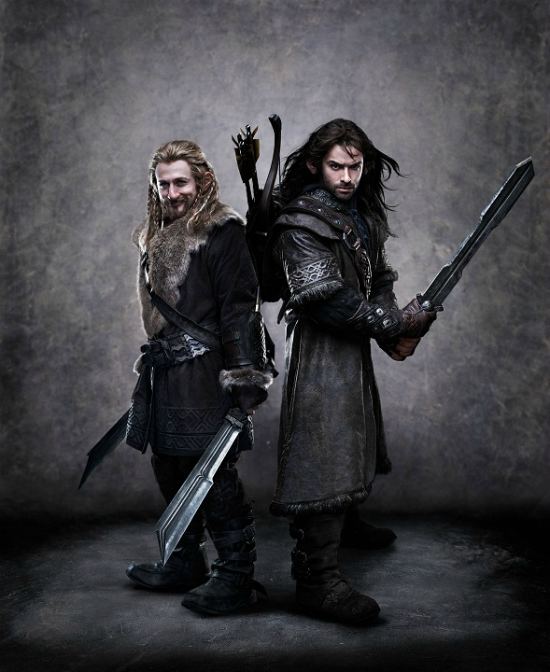 Update
: Three more dwarves — or maybe three and a half, depending on how you count Bombur – materialize:
Bombur (Stephen Hunter), Bofur (James Nesbitt), and Bifur (William Kircher)
. Note what appears to be a large chunk of metal embedded in the latter's forehead.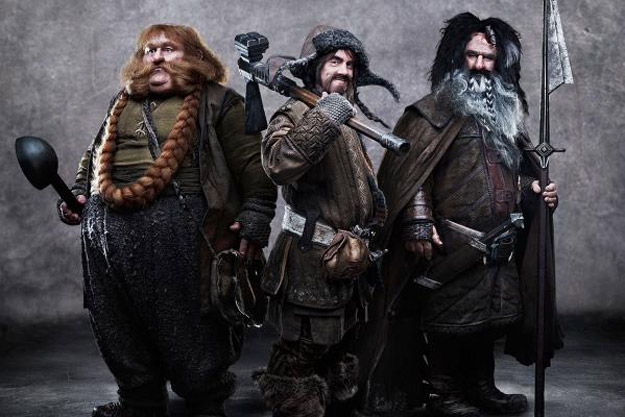 Update 2
: Almost there…Here's
Balin (Ken Stott) and Dwalin (Graham McTavish)
.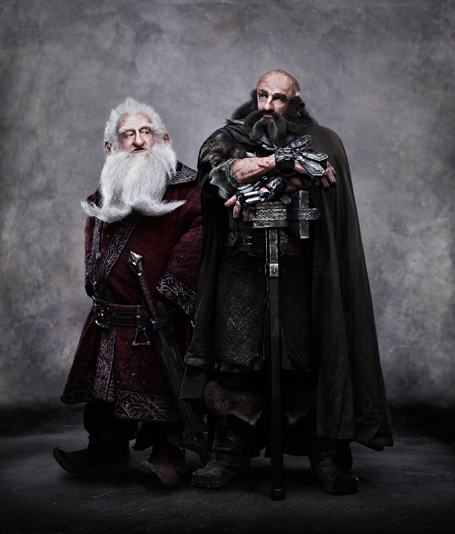 Update 3
: And
Thorin Oakenshield is here
.