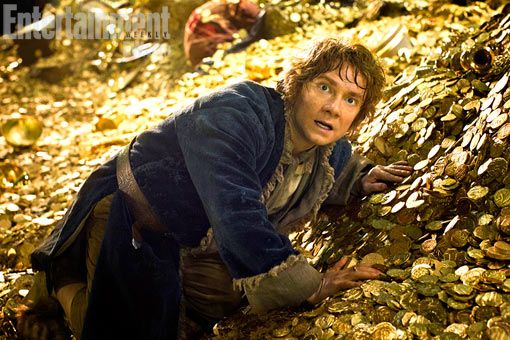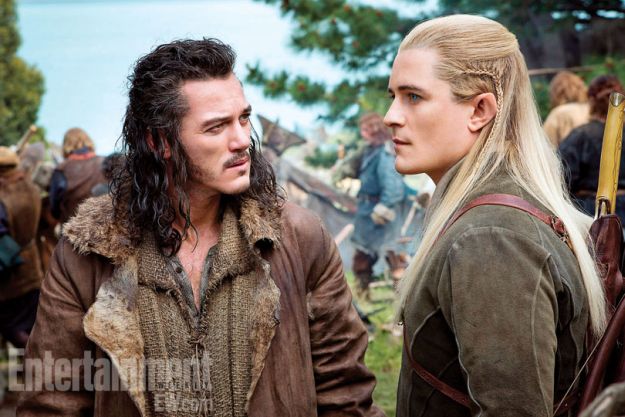 With one week to go until
An Unexpected Journey
— I'm all set for a midnight 3D 48 FPS showing,
haters be damned
— first images appear from
The Hobbit: The Desolation of Smaug
and
The Hobbit: There and Back Again
. The first pic is self-explanatory. (As one wag in the comments put it, "
I really don't like the direction they're going with Scrooge McDuck."
) In the other, that's Legolas (obviously) and Bard (Luke Evans), presumably discussing some facet or another of the
Battle of Five Armies
. I still have a troubling feeling the third film in particular will veer far into the wilderness of fanfic, but so far so good.