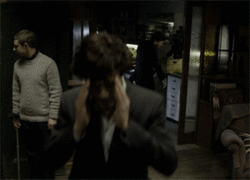 "Fed action this week was also primed by the Jackson Hole conference from a few weeks ago. There, two important papers and a statement by Ben Bernanke set the tone of the future of monetary debate during the Great Recession. Let's examine them in animated gif format.
" The estimable Mike Konczal of Rortybomb
explains current monetary policy through animated gifs
.