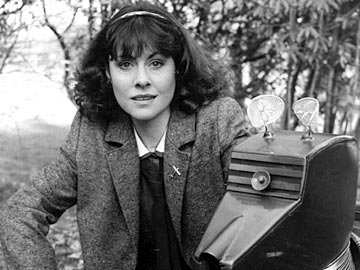 "
Those sweet memories of happy days with Lis Sladen, the lovely, witty, kind and so talented Lis Sladen. I am consoled by the memories. I was there, I knew her, she was good to me and I shall always be grateful, and I shall miss her.
"
Elizabeth Sladen
, a.k.a. the Doctor (and
K-9's
) most beloved companion
Sarah Jane Smith
,
1946-2011
.