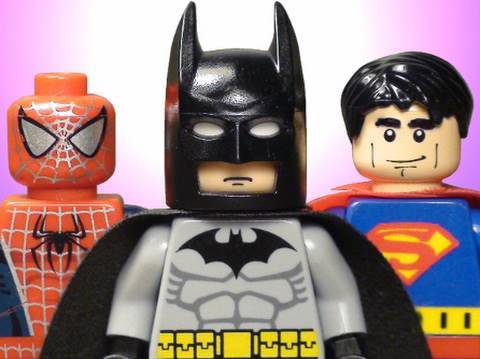 While work has been kicking my ass like
Doomsday
on a tear through Metropolis, some big doings for the Big Three on the comic-to-film front. To wit:
Marc Webb's Spiderman revamp gets a Gwen Stacey in the very Mary Jane Watson-ish Emma Stone (of Easy A and Zombieland) and a villain to menace Andrew Garfield's Peter Parker in Rhys Ifans, most recently of Greenberg and Exit Through the Gift Shop. Apparently, Ifans is playing Curt Connors, a.k.a. the Lizard. Both solid casting (if Stone can pull off blonde), but, honestly, what's Dylan Baker gotta do to catch a break?
Meanwhile in DC land, the Nolan-produced Superman reboot has locked down a director in…Zack Snyder. "The character of Superman needs to be relevant again, without disrespecting his mythology. That's my goal." Well, Snyder has shown he knows how to recreate comic storyboards in 300 and Watchmen, but he still doesn't seem like a great fit for this franchise to me. We'll see.
Over in Nolan's Gotham City, word breaks that Tom Hardy of Bronson and Inception will be playing a lead role in Batman 3, which likely means the villain. The Riddler? The Penguin? Black Mask? Killer Croc (to go along with the New Orleans location shooting?) At this point, I'm only ruling out Catwoman and Poison Ivy.