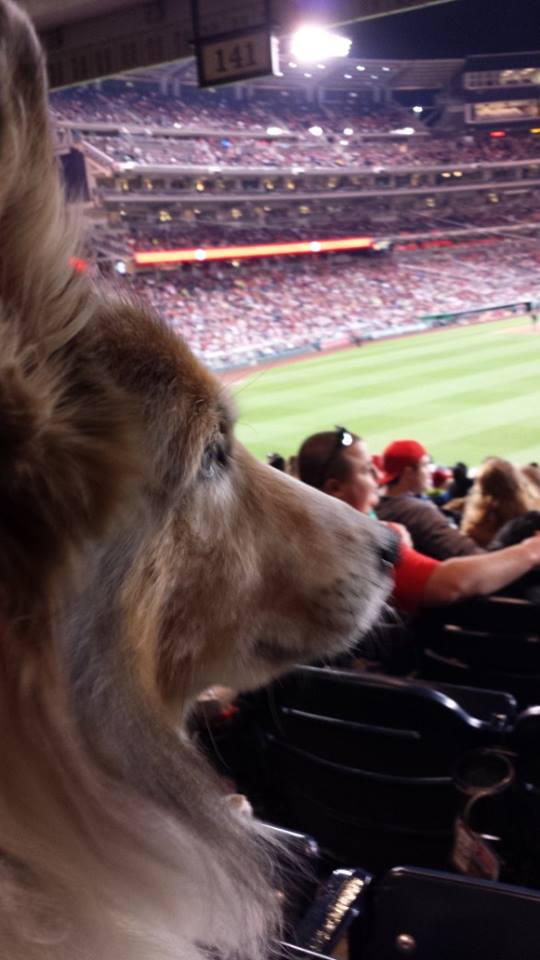 You can't teach an old dog new tricks, but you can help them pick up a new pastime or two. On account of
Pups in the Park night at Nats Park
,
Berk
got to take in his first MLB game Saturday night:
Phillies over Nats, 5-4
. FWIW, he seemed to quite enjoy the experience, most notably all the many other dogs around and the bag of peanuts in the seat in front of him. The folding chairs, not so much.