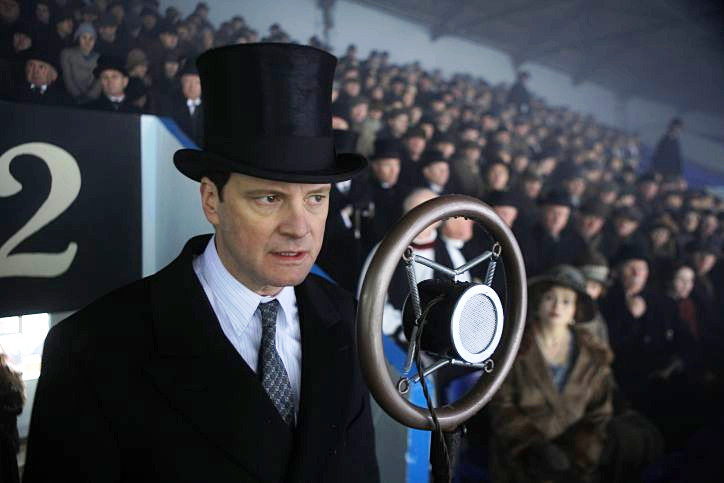 Part monarchical bromance, part speech impediment Rocky, Tom Hooper's impressive if Oscar Bait-y The King's Speech — about King George VI of England's attempts to overcome his debilitating stammer — is, in its own way, as edutaining and well-made a recent royal micro-history as the film concerning his daughter, Stephen Frear's The Queen. The acting is on point, the writing is keenly-observed, the direction is crisp and well-paced, and if Colin Firth gets a Best Actor Oscar for this to make up for his A Single Man loss (much like Jim Broadbent won for Iris after being overlooked for Moulin Rouge), well, no harm, no foul.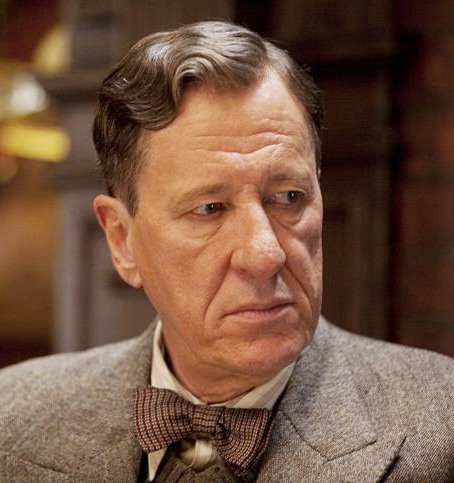 The point being, if in doubt, go see this film. You probably know if this sort of thing — a BBC-ish historical production with a feel-good, sports-movie narrative arc — is your cup of tea, and if it is, have at it, good fellow. Still, chalk it up to haters gonna hate, but I left the theater feeling a little underwhelmed by The King's Speech. Yes, it is well-made. But it also didn't do anything that surprised me — wait, so Geoffrey Rush's speech therapist is both wacky AND wise? Irreverent AND endearing? What a delightful combination! — and I ultimately found the stakes to be rather small.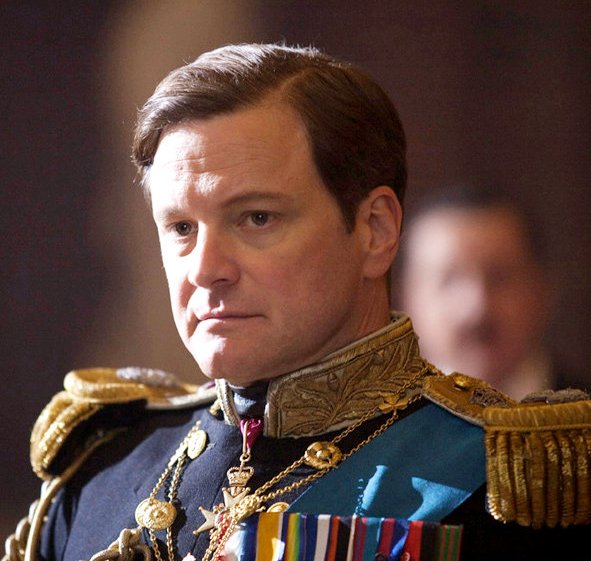 The film opens in October of 1925, as the shy, discomfited Duke of York, Prince Albert (Firth), waits within the bowels of Wembley Stadium with his doting wife Elizabeth (Helena Bonham Carter). Third in line to the throne behind his father the King (Michael Gambon) and his rapscallion brother David (Guy Pearce), the Duke is about to deliver an address — to be broadcast worldwide — at the closing ceremony of the British Empire Exhibition. This, alas, he bombs painfully: Albert's pitiful, strangulated attempts to overcome his stammer make the speech a chore for speaker and millions of listeners alike.
Cut to a decade later, and the poor prince is still prisoner to his unruly glottis. And so, with the Duke at the end of his rope, Elizabeth (who we know better as the beloved "Queen Mum.") seeks out some aid from a commoner who's ostensibly trained in the arts of speech therapy, one Lionel Logue (Rush). An Australian transplant to the isles, Lionel is a congenial family man far removed from the etiquette and ostentation of the Crown: The closest he's ever gotten to royalty is his well-reviewed portrayal of Richard III — another "rudely-stamped" Duke of York, as it happens — back in Perth. But is it possible this scampish, egalitarian therapist has the wisdom and the potential to break through to the future king where others have failed? Gee, you think?
I don't want to make light of Prince Albert's stammer, because it seems like a cruel fate indeed for a man born into a family business of speechifying to be afflicted with such a curse. (And Firth does a great job of conveying the sheer horror of it all. At any moment, you can see his fear that he might once again be betrayed by his tongue.) Still, perhaps it speaks to a failure of empathy on my part — I usually do well on the Voight-Kampff, I swear — but the question of whether or not an extraordinarily wealthy and catered-for man can manage to overcome his embarrassing speech impediment was not one I found all that engaging in the end. (This is sorta the same problem I have with Sofia Coppola films, and I fear Somewhere will be no exception.)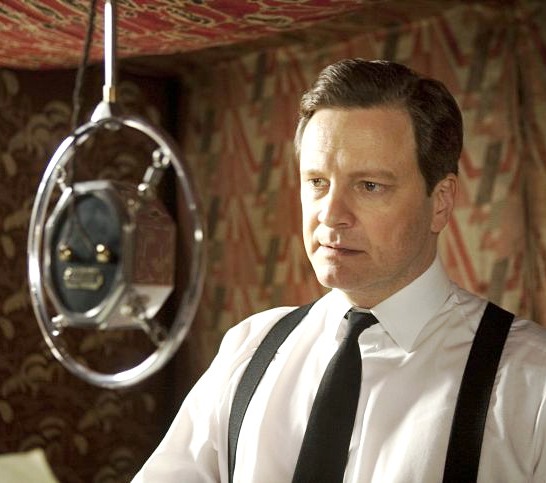 It seems the writers recognize the problem here, so to square that circle they invoke the encroaching thunder of World War II. Albert (later George, of course) is more and more explicitly contrasted with that eloquent demon on the Continent, Adolf Hitler, who is mustering a frightful army by virtue of his silver tongue. How will England's monarch be able to stand against the wrath of Nazi Germany, if he too is not possessed of royal gravitas and a kingly p-p-p-p-poker face? Well, ok, that does raise the stakes some, and, yes, from his decision to stay in London during the Blitz to his 1939 Christmas speech (not featured in the film), the dignity and fortitude of King George VI was indeed a rallying point for his people during the Second Great War.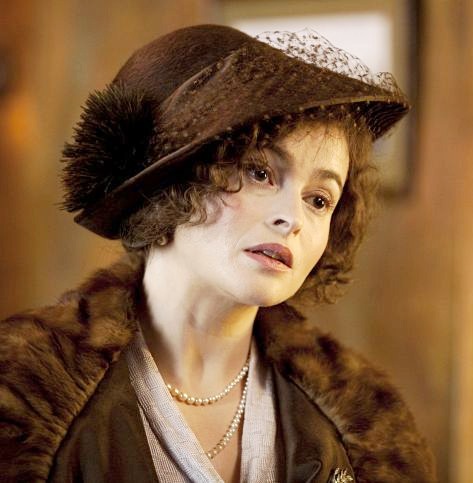 Still, from watching this movie you'd never get the sense that John Bull already has a great orator in his pocket, in Winston Churchill. (Here, Timothy Spall, who sadly comes off like a guy in a Halloween costume.) At the end of the day, it's Churchill's speeches — "their finest hour, "blood, toil, tears, ands sweat," "we shall fight on the beaches" — that stand the test of time, which, for all its good intentions and attention to craft, makes the central tale in The King's Speech feel like even more of an historical footnote. (And, as Dangerous Meta points out, Churchil himself was a stammerer. That's mentioned briefly in the movie, but perhaps not given as much due as it could've been.)
In the end, though, the question of stakes is less important than the nagging suspicion throughout The King's Speech that it was basically just a sports movie for the Merchant-Ivory crowd. There may be a Big Speech at the end instead of a Big Game, but we're still playing in the same old ballpark. We even have a training montage at one point.
Speech is very well put together to be sure, and if this genre speaks to you then do go see it. Still, I left the theater feeling like I'd seen this exact same sort of tale — adversity overcome with determination and the aid of a kooky-but-wise mentor — way too many times before. Adding British accents, and a stammering one at that, doesn't really change the tried-and-true Rocky/Remember the Titans/Great Debaters equation at work here in the end.