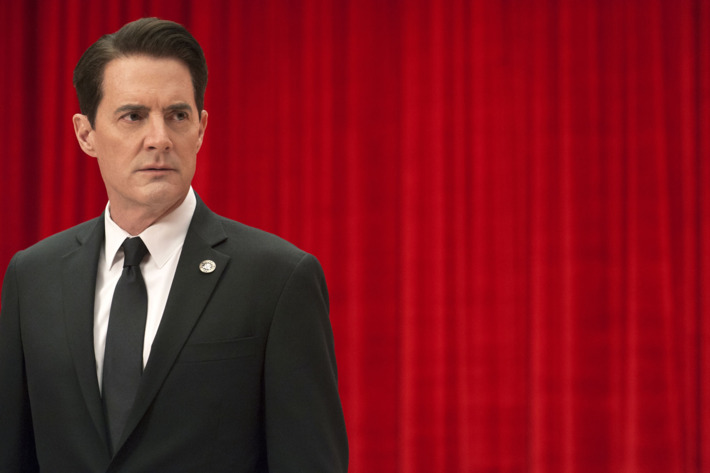 "[A]s the giant once foretold: It is happening again. Twin Peaks: The Return — the Showtime reboot of the Lynch series — didn't just exceed its progenitor's what-the-fuck quotient right out of the gate; as it meanders through a series of daringly protected, often mysterious scenes, the show seems determined to destroy any preconceptions we had about what another Twin Peaks would look like, or even what post–Twin Peaks television could aspire to be. What Lynch and Frost are doing feels so new to TV that even showrunners whose triumphs are built on Lynchian foundations are in awe of it."
— Matt Zoller Seitz,
"The Best Show on TV is Twin Peaks: The Return
."
The 2016 movie list may finally be done and the 2017 list is right around the corner. And there are a lot of great TV shows on these days — Legion, Bojack Horseman, Halt and Catch Fire, Preacher, Fargo, the waning-but-still-entertaining Game of Thrones. But it's safe to say that I'm not going to see a movie or TV this year, or for awhile thereafter, that I love as unabashedly as Twin Peaks: The Return. 27 years ago, before there was a GitM or even all that much of an Internet, I was just a high school sophomore in Florence, South Carolina who couldn't wait for the weekend to bring the next installment of Twin Peaks. For 16 Sundays this summer, as soon as the classic theme kicked in, that 1990-91 experience came viscerally roaring back.
If, like me, you still find yourself dwelling on the deeply melancholy final episode — and with the caveat that the real Judy/Jiao Dai is apparently "to explain" — here's the best and most in-depth fan explanation going around, at least until Mark Frost's Twin Peaks: The Final Dossier comes out on Halloween. As someone notes in the comments, this theory makes a good deal of sense, but still doesn't quite feel right. Whatever else was going on from Odessa to "Alice Tremond's" house, it was emotionally clear that Coop hadn't (yet) saved the day, and Laura was still — and may forever be — haunted by forces vast and cool and unsympathetic. [Update: It's since come out that this theory was written up by one of Milo Yiannopoulos's media pen pals, so the author's sense of judgment should be considered even further suspect.]
In its mournful finale, and in its curtain calls for so many beloved original cast members who have left us — Catherine Coulson, Miguel Ferrer, Don Davis, Jack Nance, Frank Silva, David Bowie, now Harry Dean Stanton — the new Twin Peaks also made clear that, however much you may want to, you can't really turn back the clock, at least not in the way you ever expected. As The Ringer's Alison Herman put it, "it was immediately obvious upon The Return's premiere in late May that this was not going to be the Twin Peaks of the '90s, with its soap opera shape, good-natured quirk, and Angelo Badalamenti's steadying compositions. What was not obvious, however, was just how aware Lynch and Frost were of our yearning for the original Twin Peaks, or how they would capitalize upon it to maximize the uncanny horror and visceral sadness of The Return."
Twin Peaks came back to us completely transformed in 2017, and yet, in its own way, still as captivating and chimerical, inspiring and visionary, funny and true as it was a quarter-century ago. In these cynical, Trumpian times, what a gift it was to have this show back again — still expanding the boundaries of what is possible on TV, still serving up damn fine cups of coffee (and musical numbers), still pushing us to rail against the darkness and malevolence in our midst.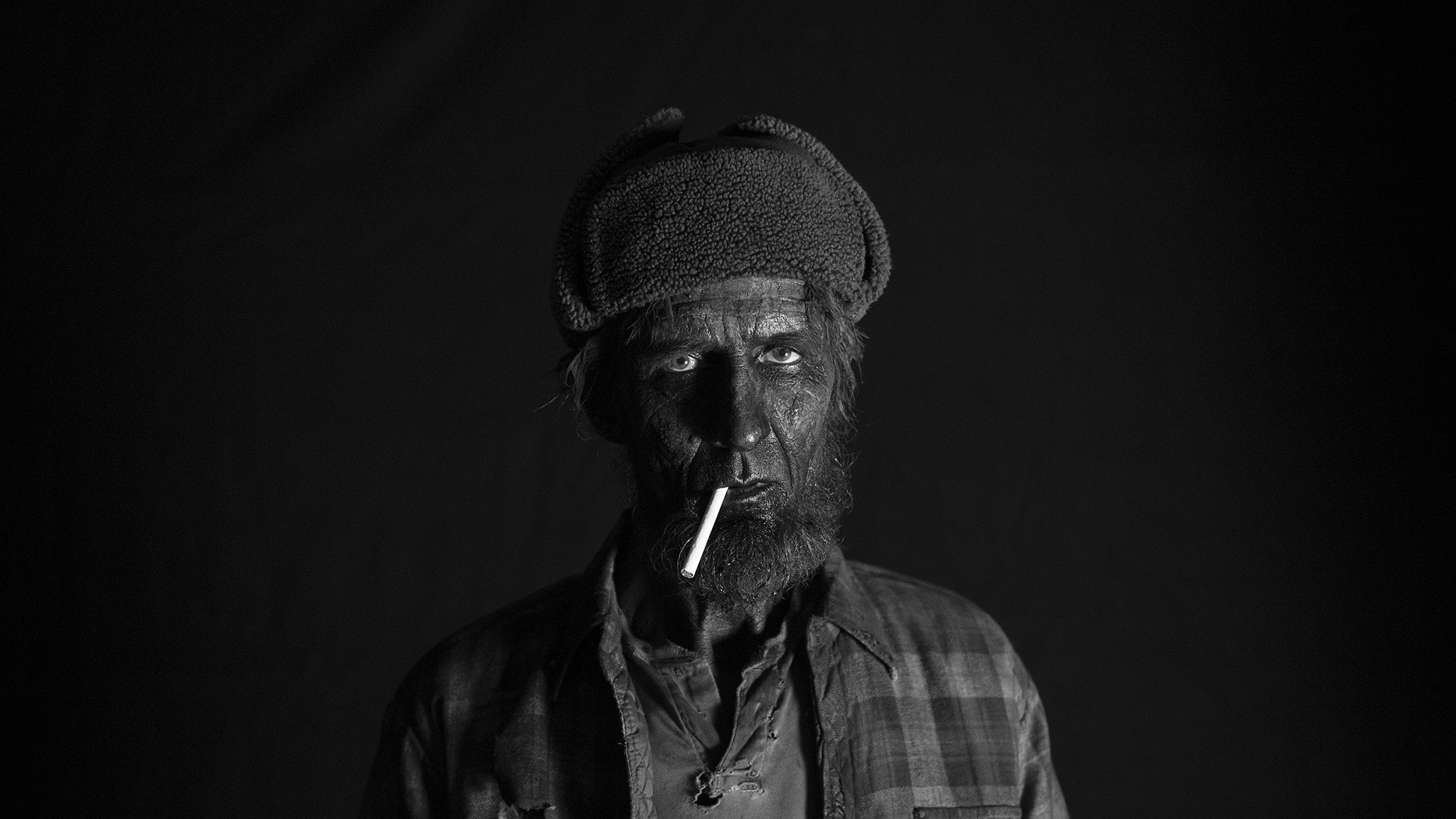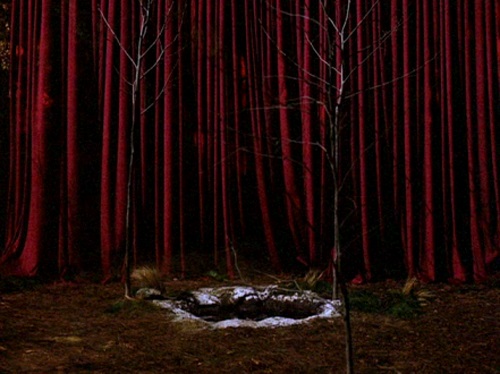 "To quote Agent Cooper, 'I have no idea where this will lead us, but I have a definite feeling it will be a place both wonderful and strange.'"
It is happening again
: In far and away the biggest culture news
this past month I've been away
, after 25 years (
as promised
),
Twin Peaks is returning to TV
(!!)
"According to a press release from Showtime, "Twin Peaks" will be a limited series of nine episodes. Lynch and Frost will write and produce each one and Lynch will direct all nine."
(More details
here
.)
Now this here is big doings, and no mistake. (And, whatever else may be depressing about life in the so-called space age, how great is it that we live in a world that provides MOAR Twin Peaks, MOAR Arrested Development, MOAR Doctor Who, MOAR Farscape, MOAR Han-Luke-Leia Star Wars outings? Let's get cracking on Deadwood's return already!)
Since this announcement, I've been rewatching Twin Peaks again while packing up boxes and — while I'm only into early Season 2 — been delighted to find that it totally holds up. Like many folks around my age, the show was a staple of my early high school years, and watching it is as much of an instant time capsule to the early 1990's as the 120 Minutes archive. Finally actually finding out what happened to Dale after the Black Lodge? Now that is something I did not expect. Can't wait.
and HELLO Mia. Eighties beauty Mia Sara (Ferris Bueller's Day Off, Legend) replaces Sherilyn Fenn on the new WB Batman spin-off, Birds of Prey.