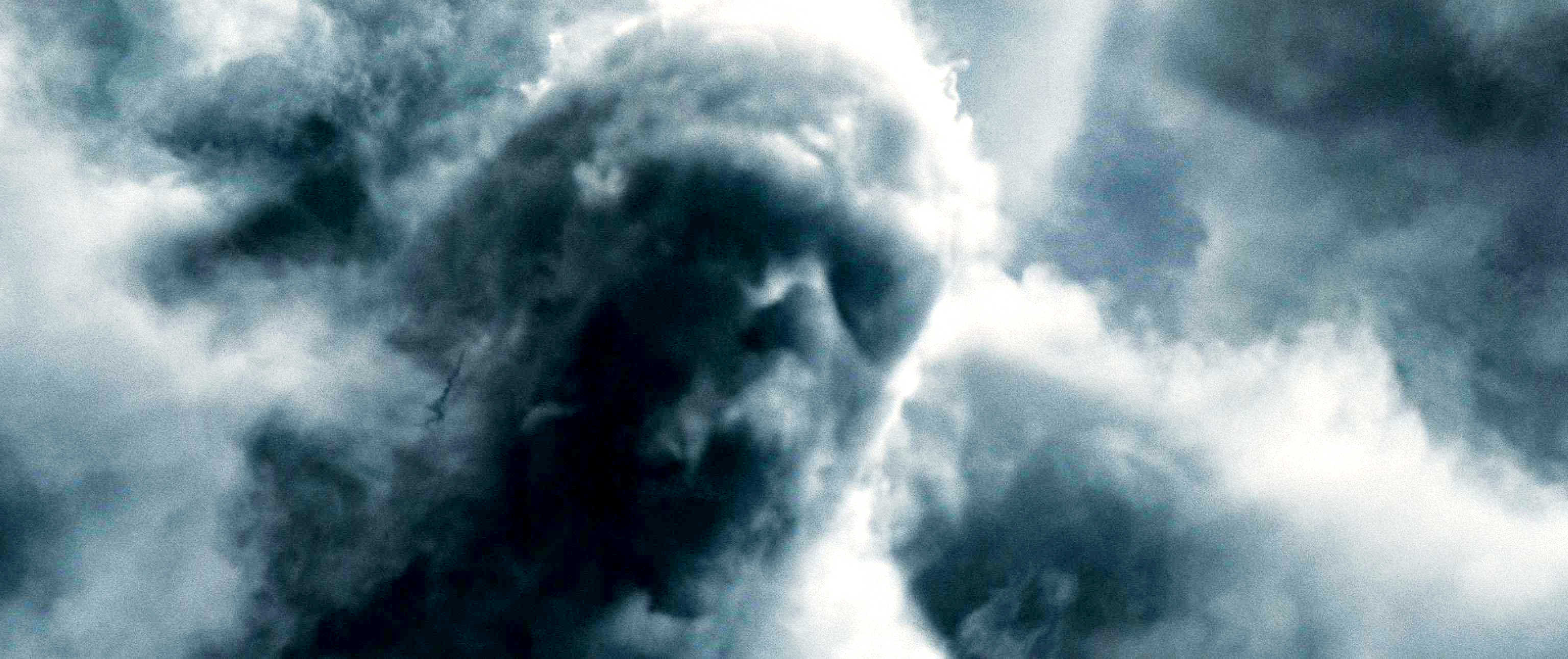 Second
on the weekend bill was
David Yates' Harry Potter and the Half-Blood Prince
, the sixth installment of the series (and Yates' second directorial outing after 2007's
Order of the Phoenix
.) On one hand, this year at Hogwarts is a deftly-made piece of work, and probably the most accomplished and filmic of the Potter movies (tho' I still prefer
Goblet of Fire
overall.) But, on the other hand, Yates and the assembled cast are just gathering steam right as the source material is petering out. I racked my brains before the movie trying to remember anything about
Half-Blood Prince
the novel, and basically came up with the ending, "Slughorn," "Harry's Potions book," and "Dumbledore drinks the crap." These four things do not a movie make, particularly not a 150 minute movie like this one. You can pad it out with Quidditch and/or various adenoidal episodes on the Big Three's part, but
Half-Blood Prince
— the movie like the tome — still feels somewhat overlong, unnecessary, and redundant.
Part 6 of the Harry Potter saga starts in media res — so much so that it feels like Yates & co. have basically given up on the non-readers — with a trio of the Dark Lord's Death Eaters openly attacking London Muggles in broad daylight. Yes, it's gotten that bad. But the potential Chosen One (Daniel Radcliffe) has his mind on other matters at the moment — mainly, getting to know the cute waitress at the local station cafe once her shift ends. Alas for Harry, Albus Dumbledore (Michael Gambon) apparates into the scene and bigfoots that plan relatively quickly — Instead, he enlists young Potter in an scheme to entice former Prof. Horace Slughorn (Jim Broadbent) back into the Hogwarts fold. (Slughorn is an inveterate namedropper, and thus susceptible to Harry's influence. That being said, the dance of seduction here all seems a bit more unsavory when viewed rather than read.)
Anyway, soon Harry — and Slughorn — and the rest of the gang have all returned to Hogwarts (with the exception of those schoolboys in disgrace, the Weasley twins, who are now making a mint in Diagon Alley.) But the darkness all around has now seeped even into Fortress Dumbledore — students become bewitched, various assassination attempts go awry, and the scion of Slytherin in particular, Draco Malfoy (Tom Felton), seems to be under more strain than usual. Perhaps worse still for the gang, the trickle of teenage sensuality seen in Goblet and Order has swollen to a torrent, and Harry, Ron (Rupert Grint), and Hermione (Emma Watson) are now in the full hormone-fueled throes of adolescence. Honestly, after all the pregnant looks, strange urges, and attempted snoggings in the first hour, I half-expected Harry to whip out an ID named "McLovin'" and try to score some butterbeer.
The kids all acquit themselves well enough given the modicum of plot this time around. Still, with all due respect to the teens, the secret weapon of the Potterverse on film remains the long and growing list of distinguished British thespians on hand. From the starting cast (Alan Rickman, Maggie Smith, Robbie Coltrane, Warwick Davis, David Bradley, Mark Williams and Julie Walters) to the later pick-ups (Michael Gambon, David Thewlis, Helen McCrory, Evanna Lynch), Half-Blood Prince is stocked to the gills with well-done character turns. The only person who noticeably stuck out as bad was Helena Bonham Carter — She's wayyy over the top (again) and may be refining her Queen of Hearts here. (I also would've liked to have seen He Who Must Not Be Named at some point over the film, but I suspect he'll be back for the next two installments.)
That being said, the best thing about Half-Blood Prince is probably Jim Broadbent's turn as Slughorn. At first, he just seemed to be doing a slightly toned-down variation of his "snip, snip, slice, slice" cameo in Brazil. But Broadbent manages to infuse the character with a melancholy I never took away from his more glad-handing, Falstaffian persona in the book. This should've been the "Half-Blood Prince's" movie, really (or Dumbledore's, for that matter) — but, particularly given the notable absence of the high adventure or puzzle-solving plot dynamics of earlier Potter tales, it's Broadbent's haunted sense of regret here that leaves a mark after the credits roll.