More recent signs of the freefall of journalistic integrity in the Beltway: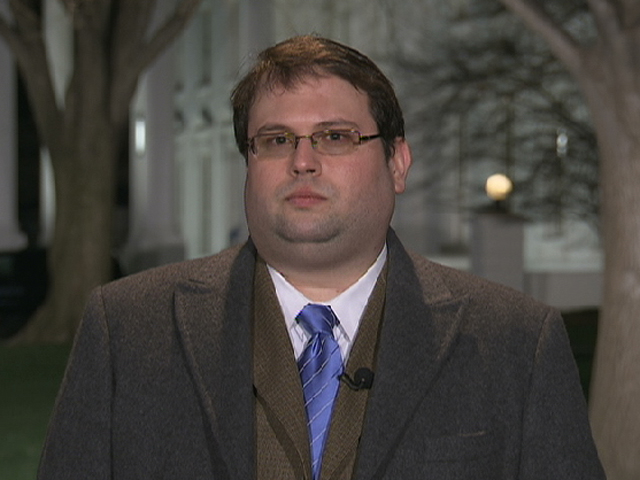 * Marc Ambinder, a thoroughly lousy blogging "journalist" in the Atlantic stable, chalks up prescient criticism of the Bush administration's gaming of security alerts as solely the result of liberal fringe-hippy "gut hatred." Says Ambinder in a burst of CYA blather: "Information asymmetry is always going to exist, and, living as we do in a Democratic system, most journalists are going to give the government the benefit of some doubt, even having learned lessons about giving the government that benefit." Way to speak truth to power, Marc. In other words, suck-up, spit-down, and let's not let the facts — or god forbid, any attempted acts of daily journalism — get in the way of our obsequious administration boot-licking.
FWIW, after getting roundly slammed for this ridiculous understanding of what constitutes journalism, Ambinder walked back his comments…some. (It hasn't caused him to deviate from his usual m.o., however, which is acting as stenographer to people in power and parsing the day's news to find that exact comfortable midpoint where the CW resides. And sadly,he's not even the worst blogger over at the Atlantic — that would be the former Jane Galt, Megan McArdle.)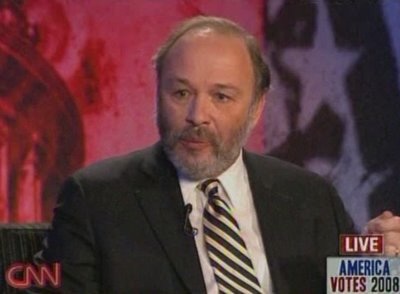 * TIME's Joe Klein has been on a bit of a losing streak lately. Ostensibly a "liberal" — at least the Village's town crier, Howard Kurtz, considers him one — Klein is, like Ambinder and so many other of his ostensibly lefty pundit colleagues — really just an establishmentarian. He rolls over for the powerful and spends most of his copy and television appearances simply honing his "I'm a lefty, but I'm one of the sane ones" schtick. Take any given issue, look over Klein's output, and you'll usually find him, a la Howard Fineman, staking out that comfortable middle where roadkill dies and TV pundits thrive. (Most recent case in point: health care reform, where's he's for…something…but lately could really take or leave that goofy public option.)
Anyway, Klein recently made the mistake of mouthing off about those crazy lefties, and particularly Glenn Greenwald — whom he weirdly deems a "civil liberties absolutist" — in front of a very able blogger (and in a bit of grand historical irony, the granddaughter of I.F. Stone), who cut him short in hilarious fashion. Klein then took his anti-Greenwald crusade to Journolist, where his angry screeds and troubles with facts didn't seem particularly well-received either.
So, now Klein has taken to ranting on Swampland about his recent troubles. Arguing that Greenwald indulges in "intemperate attacks in which he questions the character of — no, it's worse than that: he slimes — anyone who has the temerity to disagree with him," Klein also deems Aimai, the aforementioned partygoer/blogger, a "rather pathetic woman acolyte of Greenwald" — a bit intemperate, don'tcha think? As for Greenwald himself, Klein considers him "thoroughly dishonorable," as well as — I kid you not — insufficiently pro-military. "I have never seen him write a positive sentence about the US military," Klein declaims, a paragraph or so before he admits that "I am not a religious reader of Greenwald."
Now, putting aside whether Klein's blatant and bizarre Cheneyism is true — it isn't — as well as Klein's self-evident buffoonery here, how would penning enthusiastic copy about the US armed forces be in any way a reasonable evaluator of journalistic integrity? It's like these pundits have so talked themselves into ignoring the grotesquely under-reported Pentagon pundit scandal that they're starting to believe their own talking points. Screaming "You don't love the troops!!" is a naked and craven attempt at ad hominem obfuscation pretty much every time a politician engages in it. But coming from the pen of a journalist, and a purported "lefty" one at that, it's just plain ridiculous.
(By the way, Greenwald's own thoughts on this are here, although the Swampland commenters do just as solid a job of eviscerating Klein for this disastrous posting. As does Aimai the Acolyte, who in her response gets in this certifiable zinger: "He's not a public intellectual — he's a f**king wind sock. And he knows it.")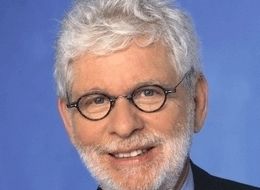 * Moving to another purported lefty of the establishment press, calling out the WP's Richard Cohen for dim reasoning and faulty logic these days is like calling the sky blue — it's just the way it is. Nevertheless, his piece on torture today was particularly vile, and it's a textbook case of two standard operating Beltway-pundit presumptions, also witnessed in the cases of Ambinder and Klein: [1] Establishment journalists are exceedingly special people, and [2] the height of wisdom is always to be found in the exact middle-of-the-road.
To take point one first, Cohen frets about Attorney General Holder's new weaksauce-as-intended inquiry into CIA torture because of the outrageous and despicable violations of civil liberties committed upon…Judith Miller. He writes: "Special prosecutors are often themselves like interrogators — they don't know when to stop. They go on and on because, well, they can go on and on. One of them managed to put Judith Miller of The New York Times in jail — a wee bit of torture right there." Uh, no.
A few years after getting absolutely played by the powers-that-be and reporting lies about the existence of WMD in Iraq in the paper of record, NYT reporter Judith Miller spent three months in a comparatively nice prison cell because she refused to testify in the Plame investigation about one of those very same powerful people, Scooter Libby. Now, however you feel about what happened with Ms. Miller, she was not tortured. She was not waterboarded dozens or hundreds of times. She was not tortured for refusing to assert a false positive. She was never given the Room 101 treatment. And she did not die in our custody. So that truly bizarre analogy breaks down pretty quickly.
Even more irritating, however, is the hemming-and-hawing, "pox on both your houses" attempt at moderation Cohen tries to employ through the rest of this piece. "This business of what constitutes torture is a complicated matter. It is further complicated by questions about its efficacy: Does it sometimes work? Does it never work? Is it always immoral? What about torture that saves lives? What if it saves many lives? What if one of those lives is your child's?" Cohen asks these questions as if they're unanswerable profundities…or as if all of the considerable data showing torture is completely ineffective does not exist.
Then he plays the 24 game: "Ah yes, the interrogator must build rapport with the captured terrorist. That might work, but it would take time. It could take a lot of time." Again, Cohen ignores the fact that the ticking-time-bomb scenario is a comic book fantasy with absolutely no application to the real world.
And he saves his worst for last: Torture, Cohen writes, "cannot be the subject of an ideological tug of war, both sides taking extreme and illogical positions — torture never works, torture always works, torture is always immoral, torture is moral if it saves lives. Torture always is ugly. So, though, is the hole in the ground where the World Trade Center once stood. " Did you catch that? Before Cohen took us to commercial with a resounding chorus of 9/11, 9/11, 9/11, he deemed that "torture never works" and "torture is always immoral" are now "extreme and illogical positions," right on a par with "torture always works." Say what?
It is exactly these types of false equivalencies, usually fostered by columnists these days to CYA and prostrate before power, that is killing what's left of journalistic integrity in the Beltway. For some reason or another — most likely so as not to lose their privileged place of influence in the hive — "journalists" like Ambinder, Klein, and Cohen seem to think it's their job finding, and then reporting from, the safe, non-threatening and perfectly vanilla midpoint between opposing political sides. The whole "holding up claims to independent, verifiable facts" aspect of journalism is a completely lost art among far too many of today's pundit class. It gets in the way of their lazy sense of entitlement, I guess, and I'm sure it really cuts back on the talking out of one's ass on TV for a living.
Put another way, it's Paul Begala's "Neil Armstrong principle all over again: "If John McCain and Sarah Palin were to say the moon was made of green cheese, we can be certain that Barack Obama and Joe Biden would pounce on it, and point out it's actually made of rock. And you just know the headline in the paper the next day would read: 'CANDIDATES CLASH ON LUNAR LANDSCAPE.'"
For all of Ambinder, Klein, and Cohen's many faults, the problem with establishment journalism today is bigger than any of them — they're just useful case studies in a diseased system. The values ostensibly undergirding the punditocracy — speak truth to power; check your sources, resort to facts; have some clue what you're talking about — have been corrupted, and the whole rotten enterprise is now in an advanced state of decay. (For yet another example, see MSNBC's Chuck Todd, who — as soon as he moved up a few pegs in the Beltway regime — started laughing off torture investigations as cable news "catnip.")
This long post may just read like sarcastic score-settling, but this is no small matter. The desiccated values and m.o. of today's Beltway pundit class are helping to kill off health care reform. They're helping Dubya-era criminals get away with torture. And they're going to derail any meaningful attempts at systemic political reform in the future…unless we start holding their feet to the fire. A republic needs no courtiers — it damn well needs good journalists.
The story of our journalistic establishment over the past thirty years is basically Bob Woodward, writ large: Beltway journalists and pundits used to challenge the politicians in power and serve as the public's vital and necessary watchdogs. Now, like any old mutt, far too many just want to sit next to the masters, bark at those who would deign to threaten them, and try to get rewarded for their servility with an occasional scratch behind the ears. This will not do.