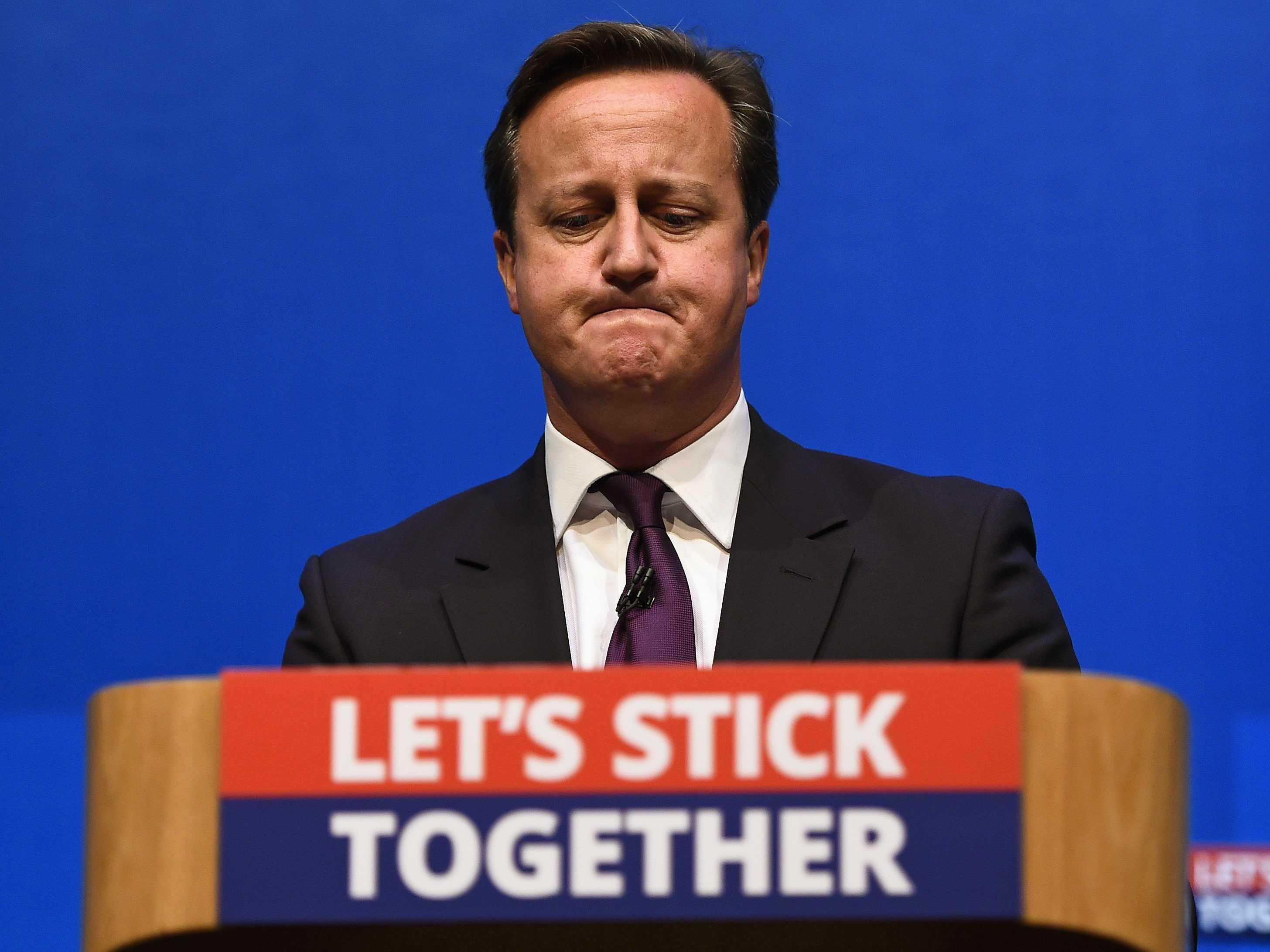 "Yes, the victorious campaign to leave the European Union won on the basis of xenophobia and the demonization of immigrants. For anyone of a cosmopolitan bent it's a terrible outcome…But if you tell people you know what's best for them for years and years while their prospects wither and their lives are immiserated, at some point you should expect some kind of reaction."
In the Prospect, David Dayen explains how deficit-witch-hunting and hubris paved the way for Brexit. particularly David Cameron and the Tories' "general belief in expansionary austerity, that you could cut your way to prosperity. For those that don't recall, this led to the brink of a triple-dip recession, and terrible growth numbers for years and years…What Leave offers, a toxic stew of isolation and racism, isn't any good either. But when elites spend this long doing nothing for large swathes of the population, they're willing to listen to anyone with a different idea."
Since the UK's faceplant last week, there's been some talk (and. for some, wishful thinking) that Brexit is the prelude to Trump, fact-free appeals and all, and lord knows we spent far too much time of late playing the austerity game also. But I'll stand by my "nope, not gonna happen" prediction here: The UK electorate is 90% white, America's is one-third non-white — That's a big difference, and the same sorts of nativist appeals just aren't going to play here anymore — which I am very thankful for.
Still, Brexit is another sterling example of how, when people are justifiably angry about being screwed over, many of them may not vote in their best interests. And it's emblematic of one of the more insightful comments I've heard recently about 2016 (and unfortunately I can't figure out where I first saw it): When you have Latin American levels of inequality, you'll end up with Latin American politics.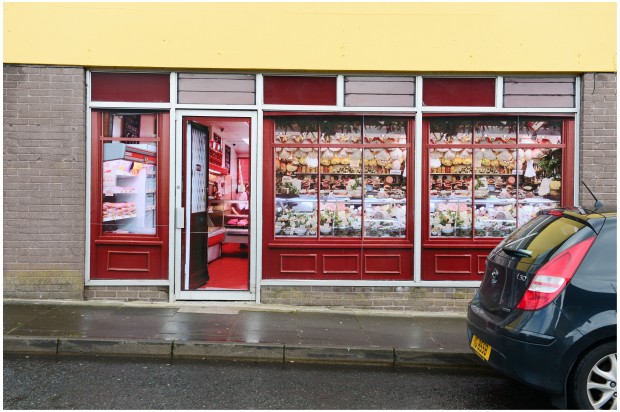 "What they've done is they have filled the shop front window with a picture of what was the business before it went bankrupt or closed. In other words, grocery shops, butcher shops, pharmacies, you name it, they have placed large photographs in the windows that if you were driving past and glanced out the window, it would look as if this was a thriving business. It's an attempt really by the local authority to make the place look as positive as possible for the visiting G8 leaders and their entourages, and it's really tried to put a mask on a recession that has really hit this part of Ireland really very badly indeed."
Not from The Onion: The Northern Ireland town of Enniskillen preps for the G8 summit by constructing a Potemkin village untouched by Britain's disastrous austerity measures. "This is one big initiative really stemming from the Foreign Office in London. This is David Cameron's gig. It's his invitation, it's his decision to host the G8 in County Fermanagh, which is, don't forget, part of the United Kingdom."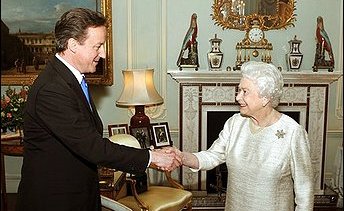 "'
I have been privileged to learn much about the very best in human nature, and a fair amount, too, about its frailties, including my own,' he said. Brown said he loved the job — 'not for its prestige, its titles and its ceremony, which I do not love at all. No, I loved the job for its potential to make the country I love fairer, more tolerant, more green, more democratic, more prosperous and more just.'
"
After a cantankerous election that got positively (In the) loopy at times (or, if you prefer, Coakley-esque), Prime Minister Gordon Brown has resigned, ending thirteen years of Labor rule, and Conservative David Cameron is the new PM of a coalition Tory-Liberal Democrat government. [Bio.]
According to E.J. Dionne, "Cameron's decision to ally with the Lib Dems could have a far-reaching impact on his own party. Many on the right end of the Tory Party are wary of the alliance — a mirror of the reaction on the Labour left. Cameron's eagerness for a deal suggests he really may want to remake the Conservative Party along more progressive lines. I guess we'll soon find out.
Update: Speaking of In the Loop, the man himself, Armando Ianucci, weighs in: "Nnnyaaaaaghwooohaaooooororarararararghhhhhhh. That's the message the electorate gave on Thursday. A long, angry, discordant noise that eventually became silly…[F]or a result that so perfectly expresses the public's mounting mix of contempt, confusion, and sheer bloody-minded desire to see the political classes sit down to eat humble pie, stand up to get thwacked on the head with the remainder, and then shoved into a corner to be locked in a dark cupboard to sit in their own mess, Thursday's result was sheer comic genius."