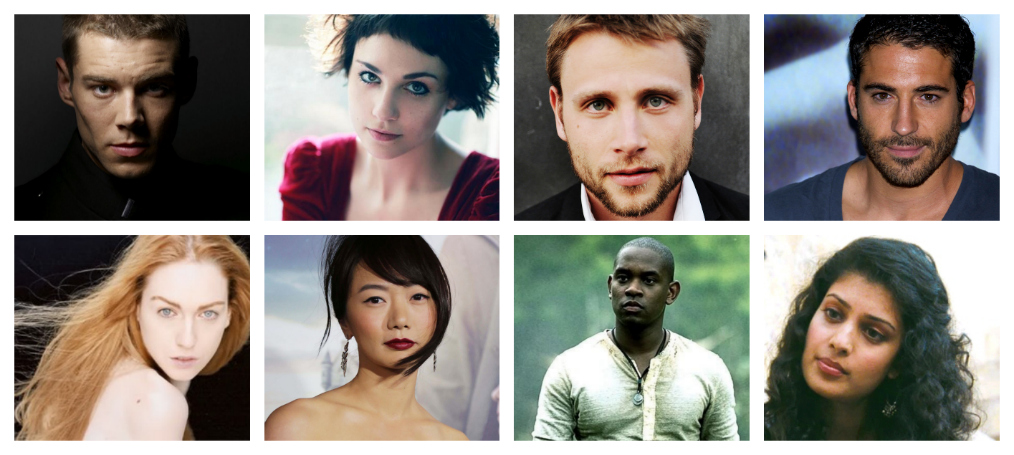 "The series follows eight characters around the world who, in the aftermath of a tragic death, find themselves linked to each other mentally and emotionally. They can not only see and talk to each other as though they were in the same place, they have access to each other's deepest secrets. Not only must they figure out what happened and why and what it means for the future of humanity, they must do so while being hunted by an organization out to capture, kill or vivisect them."
Er, ok. The Wachowskis and J. Michael Straczynski announce the cast of their new Netflix series, Sense 8, including Doona Bae of Cloud Atlas, Darryl Hannah, Naveen Andrews, Doctor Who's Freema Agyeman, and a bunch of relative unknowns (above).
In other notable casting news, the Wachowskis' most recent leading man, Channing Tatum, has joined the cast of the Coens' next, Hail Caesar — a project they've been circling since 2005 — along with Tilda Swinton and Ralph Fiennes. (George Clooney and Josh Brolin are also attached.)
"Tatum's role is described as a Gene Kelly-type star while Fiennes will play Laurence Lorenz, a studio director. Swinton…will play a powerful Hollywood gossip columnist. Clooney, we're supposing, is playing Eddie Mannix, a fixer who works for the studios in the 1950s. But it could be Brolin." Didn't this used to be about Shakespeare in the '20's?