Those are the main things, of late. but let's see: what else can I tell you? Well, after many years back in the workforce, and freelancing when I can — gradual school: kids, don't do it — I've been able to extricate myself at last from the usual post-grad pit of penury and get back in black. Of course, retirement is only 25-30 years away now, so…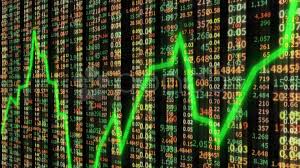 I've been getting into stocks
. And quite frankly, 18 months in, I've been pretty lousy at it. Basically, my rules are thus: (1) I figure indexing and ETFs are the smart plays, and where the bulk of my savings should go. (2) I'm a buy-and-hold and a long — I want to invest, not trade. (3) I'd rather not profit from evil, so no oil/gas companies or investment banks or the like. And (4) I should try to invest at least some in individual companies for a greater return while I'm still decades out from retirement.
Sounds like a plan. But, so far, buying SunEdison (nee SUNE, now SUNEQ) was an out-and-out disaster — thankfully, I got out a few months before the final collapse. That hasn't helped the solar ETF (TAN) either. And of the twenty or so stocks I'm currently holding, a good handful of them are just dogs: I'm looking at you, Twitter (TWTR), Fireeye (FEYE), and Teladoc (TDOC). (On the flip-side, my best picks so far are ATVI (Activision), Adidas (ADDYY), and Intuitive Surgical (ISRG).)
Anyway, I'm probably boring you with all this. (I also presume getting more into the markets is a general aging thing — just wait until this turns into a golf, tennis, and back-pain blog.) But, I thought I'd mention it, since, while this isn't going to be Seeking Alpha anytime soon, I may be inclined to post more Wall street-type stuff here in the future.
But, just in case you're thinking GitM has put away childish things…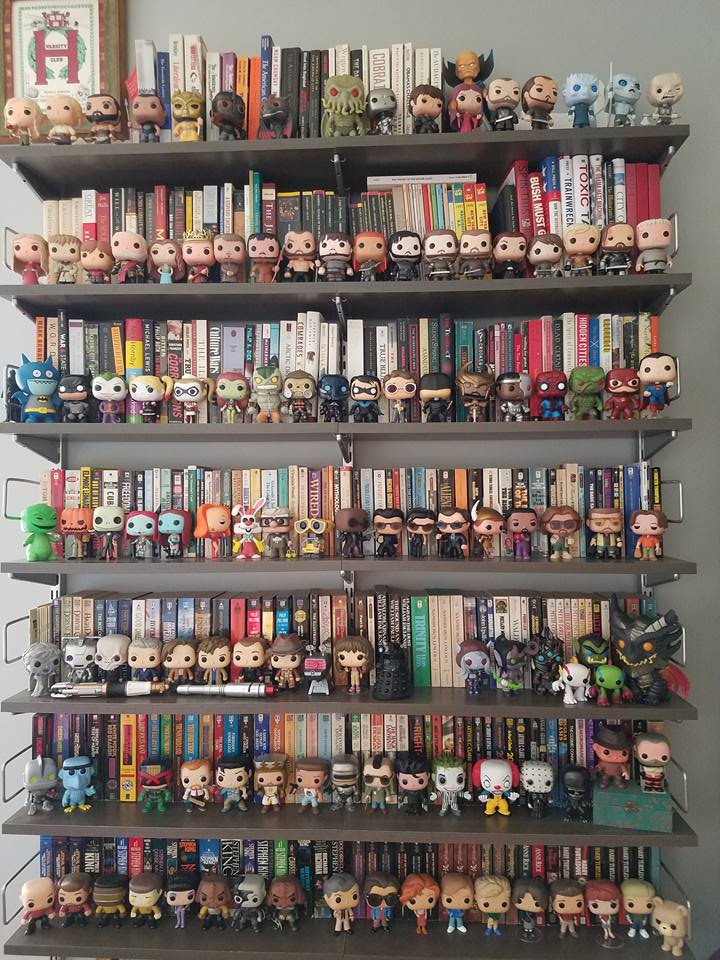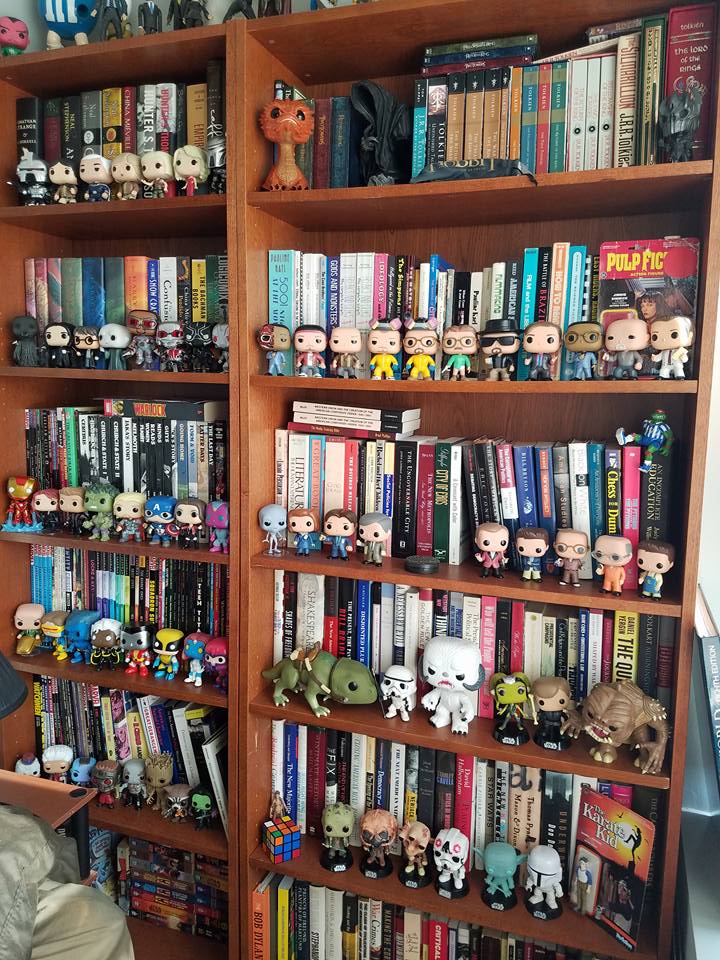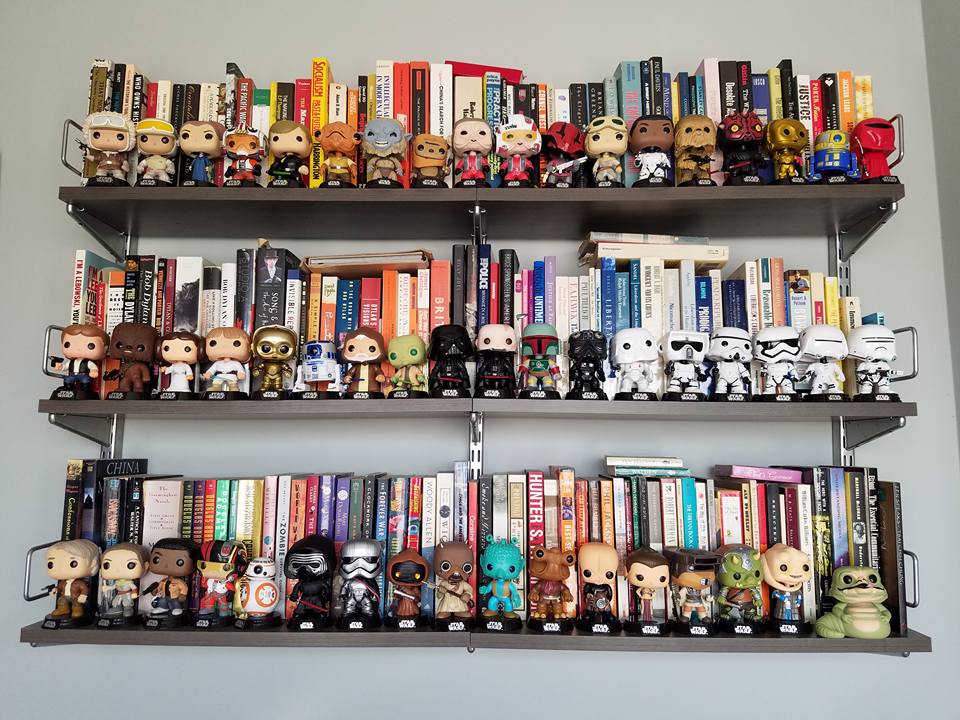 I've started collecting Funkos
.
Or "Pop Vinyls,"
as the case may be, since Funko puts out a number of different products. In any event, long-time readers may recall I
was a toy collector
of sorts
before taking the graduate school vow of poverty. Now that I've emerged out the other side, I'm free to indulge anew. (
Within reason, of course
: I may be on the lookout for an in-the-wild
Lando
,
Bossk
,
Rorschach
, or
Dark Phoenix
, but you're not going to see me buying the
Jupiter Ascending,
Tomorrowland
,
Napoleon Dynamite
or
Family Guy
sets anytime soon. That would be crazy.)
One additional boon of Funko-buying, besides it scratching that old Star Wars figure itch: It really adds structure to your mall-crawls. For decades, I've been like, eh, these stores are all boring. Now, I'm all "hey, this mall has a Hot Topic, a Gamestop, and an FYE. To arms!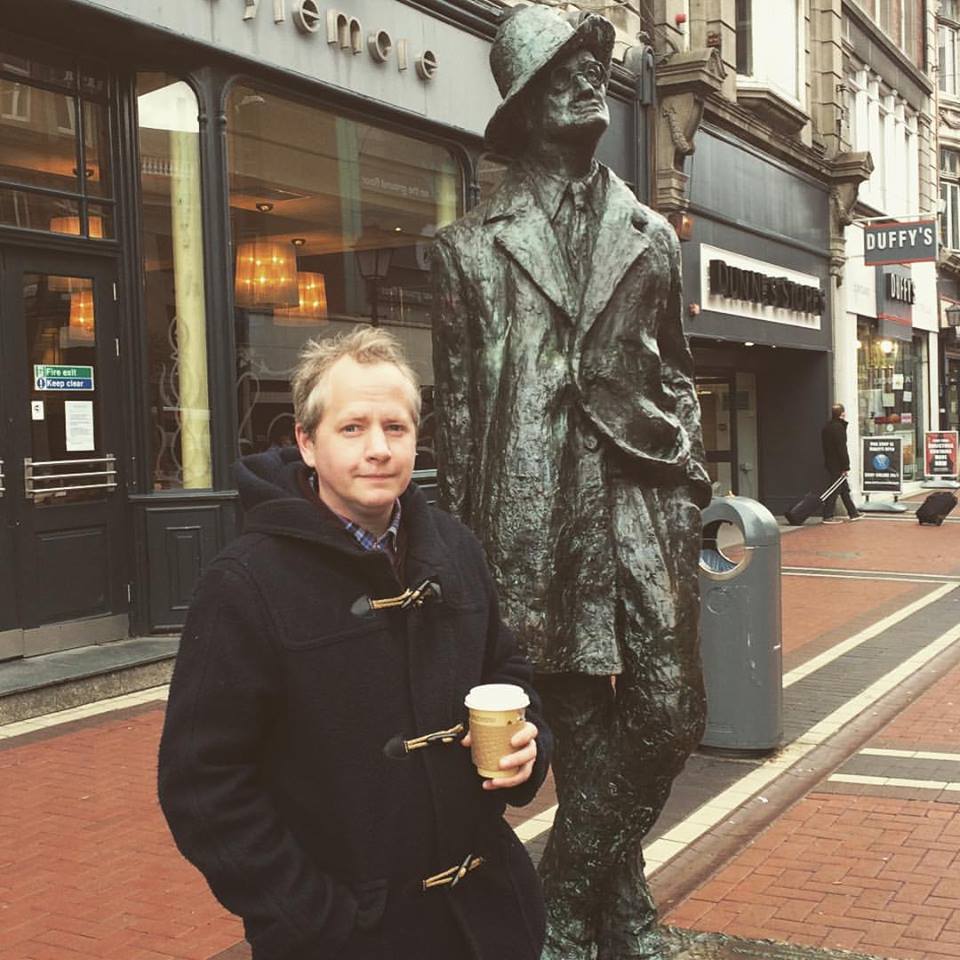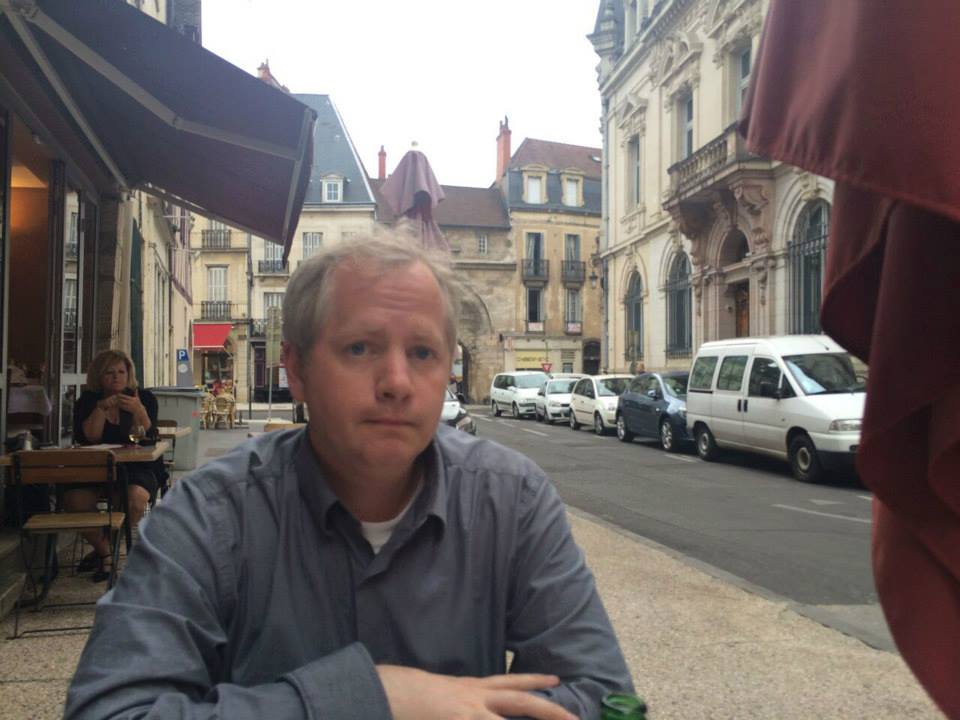 I'm upping my travel game
. Conspicuous consumption can't all be about plastic figurines — We don't have enough shelves for that! And especially since Amy's work has her on-the-road quite often, and she's become a miles-and-hotel-points ninja along the way, we've been working to hit the road more often. (That's me in Dublin and Dijon above, last November and June respectively.)
Next big trip: our honeymoon, which will include a week+ in Vietnam (probably doing Ho Chi Minh City and Da Nang/Hue/Hoi An, while leaving Hanoi and Halong Bay for a future trip) and a week+ in Japan (Tokyo, Mt. Fuji, Osaka/Kyoto, and possibly Hiroshima). If you have any travel suggestions, feel free to drop them in the comments.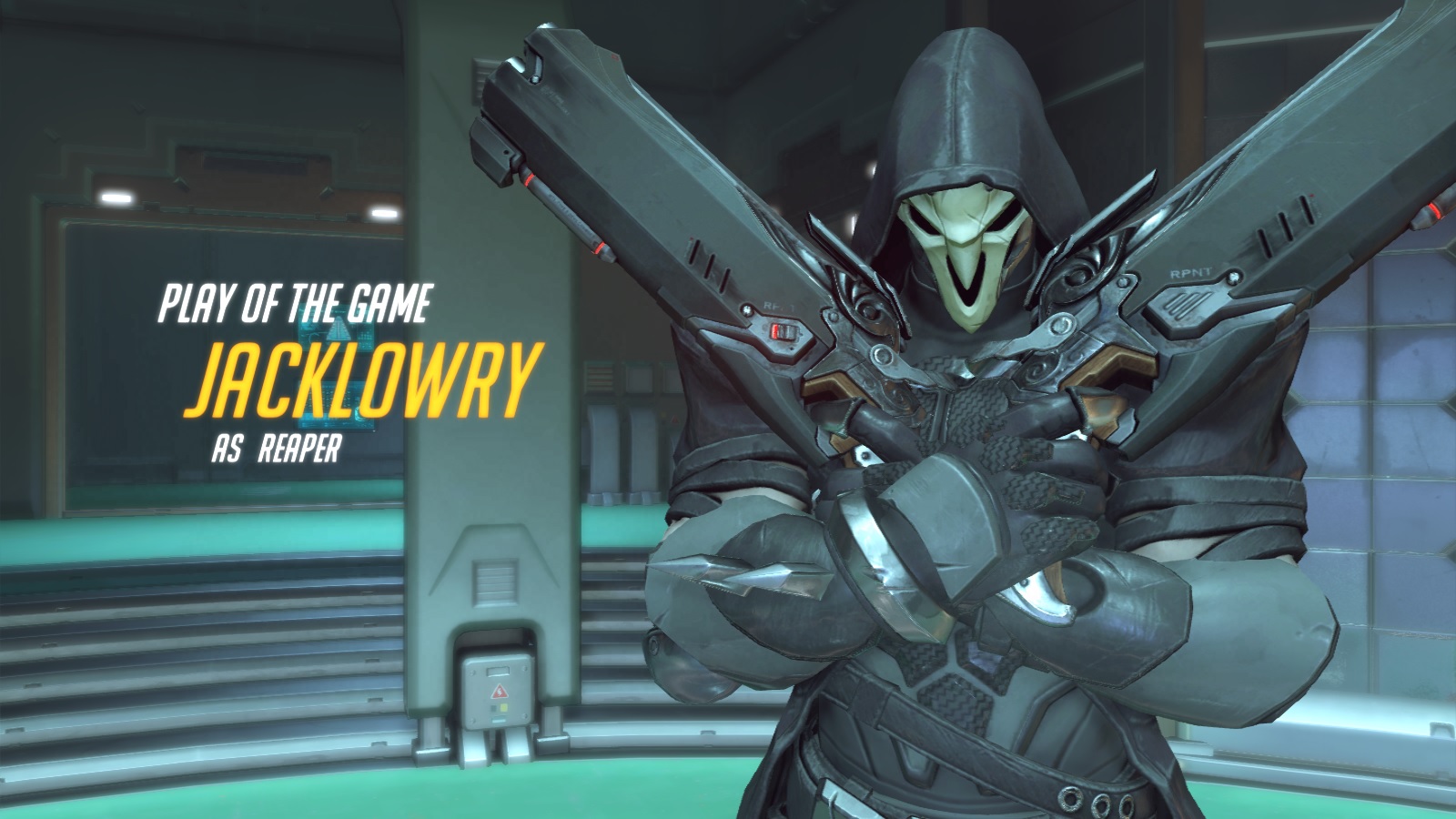 Otherwise,
life continues much as it has this past age
, for which I'm very thankful.
I saw Weiner, The Lobster, and The Witch over the long weekend, all worth seeing for different reasons. I've been picking up new shows in Mr. Robot and Preacher, while keeping up with Game of Thrones, Better Call Saul, The Flash, and the like.
Since Arkham Knight and Fallout 4 are done, and my rogue is all kitted out and waiting for Legion, most of my gaming time these days involves Hearthstone (great for the walk home) and the recently-released Overwatch, a.k.a. Blizzard's stab at Team Fortress 2. (I mostly play Reaper, even if my name — Jacklowry — isn't all that Reaper-ish.)
Nope, life is good. Very good. The only real issues these days are the general dismal state of politics, rampant inequality and poverty, encroaching climate change, etc., but those are issues for the rest of the blog.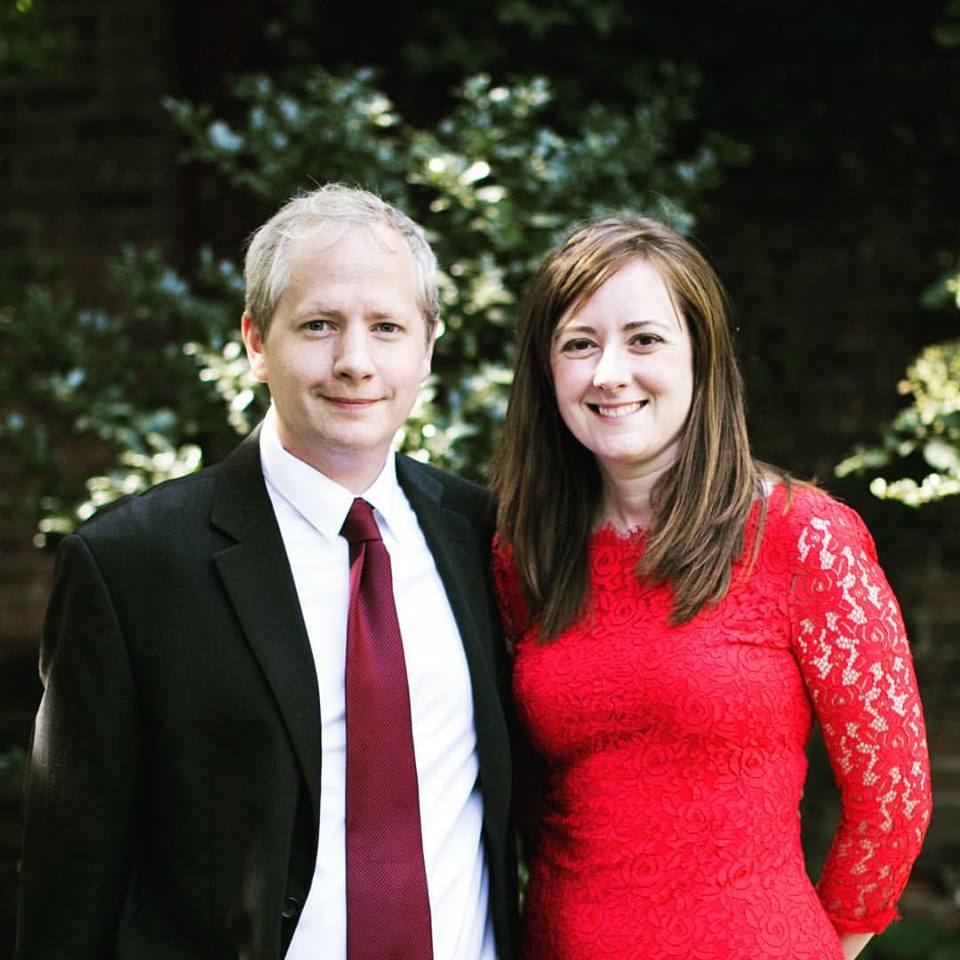 Alright, June 1st. So, before posts start up here with any regularity again, I should probably catch y'all up on recent events. (Consider the next few posts the recap in front of the comic and/or the "Previously On" for the seasons you missed.)
First, up above is me and Amy — whom I've mentioned a few times over the years — at my sister's wedding last October. And below is us at the Trianon in Versailles (Wilson's base during the Conference) last summer, a day or two after I proposed.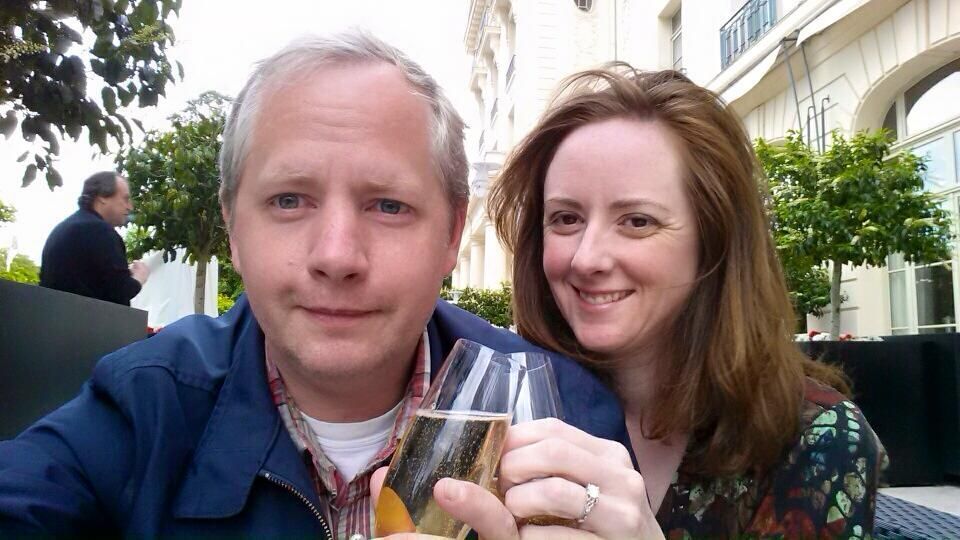 Amy
is a
criminologist at George Mason
, and while I won't sing her praises too much here, suffice to say we get along swimmingly (perhaps in part because, yes, we do have the same last name. Good enough for Franklin and Eleanor, good enough for Jaime and Cersei.) We moved in together on Capitol Hill a year and a half ago, around the same time
I left Congress and started at the Trust
. Our wedding is this September in Maui.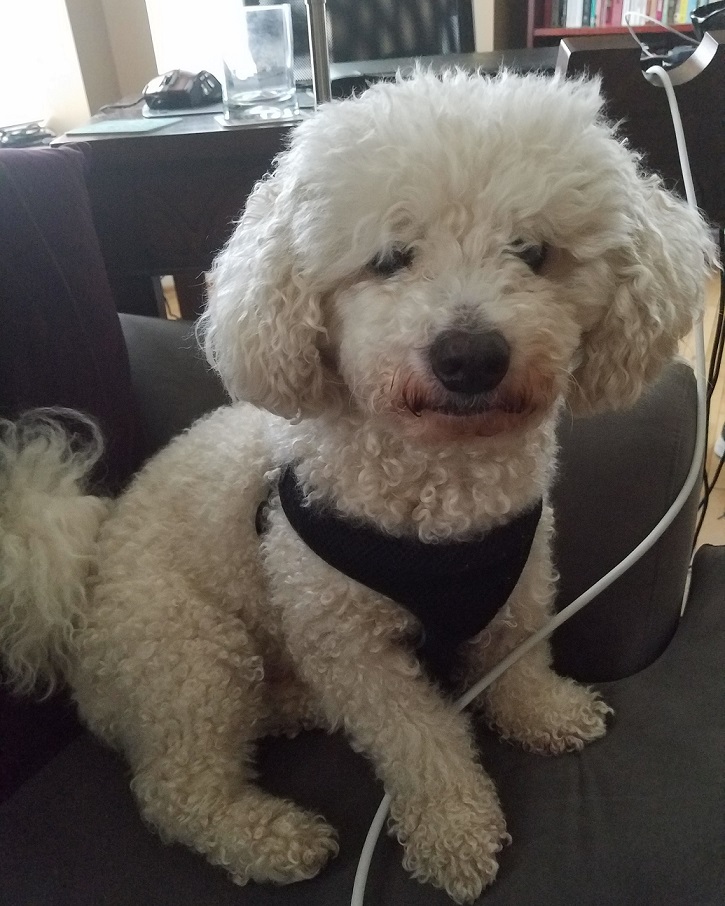 And this is Murf. Formerly Amy's, now our seven-and-a-half-year-old bichon frise, Murf is completely blind after several bouts with canine glaucoma — in fact, both of his eyes have now been eviscerated. But he gets around surprisingly well by smell, hearing, and memory, almost as easily as
Berk
did after he went deaf. (Maybe one day, we'll get a basenji and
complete the triptych
.)
Speaking of the old man, and as I said here, he and Murf shared this realm for a year or so, during which they went from antipathy to generally ignoring each other before Berk's end. They had different interests anyway. Berk was into watching, circling, and barking, while Murf is more of a sit-in-your-lap, incessant licking man. To each his own.