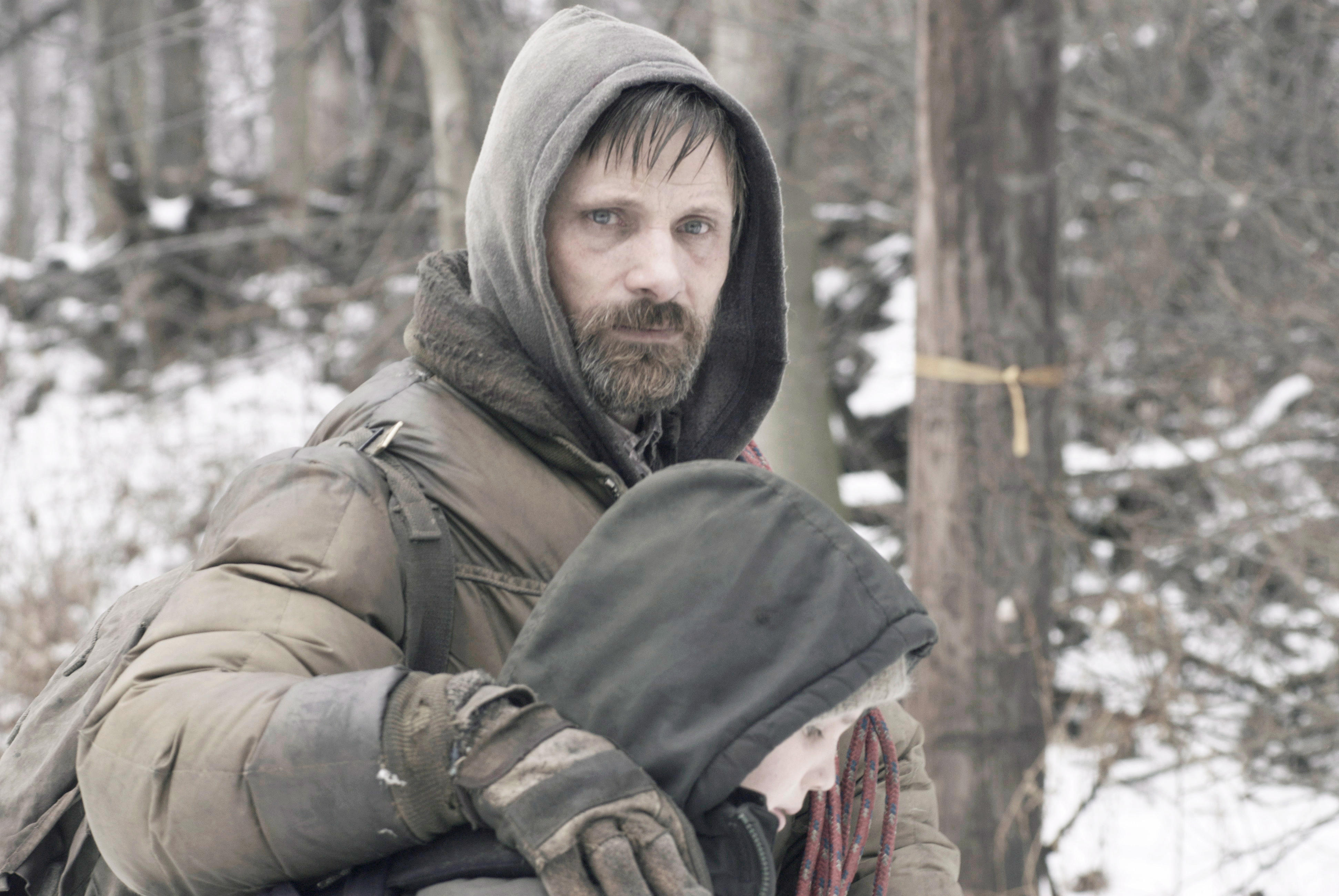 Gray. Ash gray. The sky was ash gray, and the air was heavy. Yes, the air tasted like rust and the tang of remorse. And the ground, it crunched like gravel under a boot, tho' all the boots were long gone — they had marched on into that last blinding sunset, without remorse and without complaint. Soon it will be black, deepest black, like charcoal or the souls of thieves or the eyes of dead men in their shallow graves, stinking of rot and putrefaction.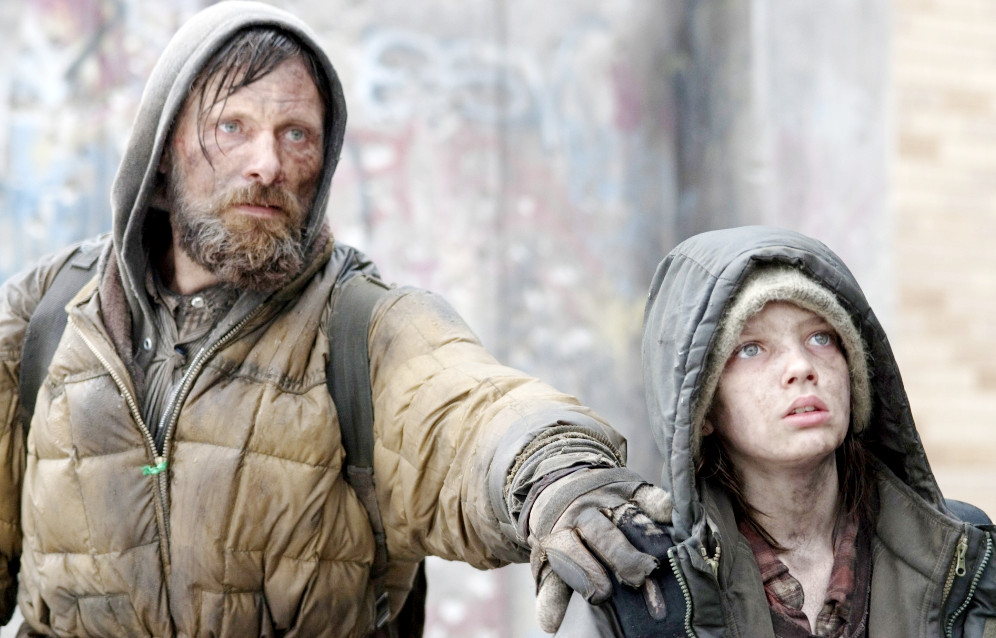 And so the Man sighed. For it was Thanksgiving, a good time to repent. To forgive, even, and be forgiven. (But, no, ye will not be forgiven, not in this lifetime, nor the next.) And so the Man sighed again. And with that sigh that carried a whiff of the Old West and better, simpler times when Men were Men and were good with their hands and knew the old tongues, he leaned to his Sister (for it was Thanksgiving) and said, wearily, "Ok, The Fantastic Mr. Fox was pretty solid. Let's go hit up The Road." And so they went, into that ash gray, charcoal black in-between, where violent men prowl and shriek and beg for forgiveness (it will not come), and the good dreams cough up their last.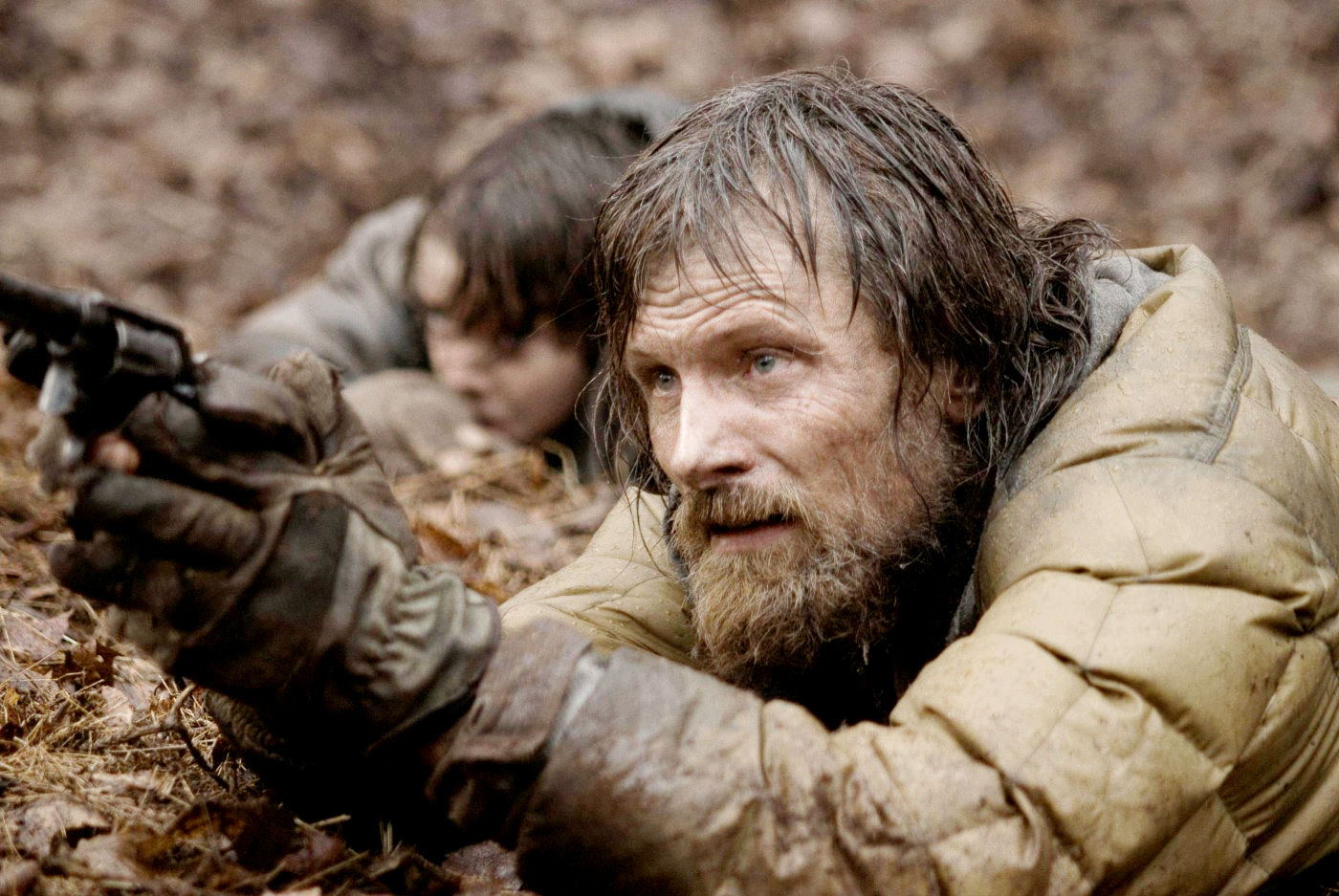 Or something like that. I wouldn't say Cormac McCarthy is a bad writer, because he quite obviously isn't. (Tho' Salon's Stephanie Zacharek does seem to have his number.) But his voice, and his penchant for wallowing in He-Man pretension, definitely don't speak to me, and my enjoyment of the Coens' No Country for Old Men notwithstanding, I tend to find his books significantly overpraised. I've heard people call Blood Meridian the best American novel since Moby Dick. But, personally, I found it overwrought and tedious, and I put it down in boredom after 150 pages of meticulously detailed vignettes involving blood spatter, entrails, scalps and the like. (Of course, your mileage may vary.)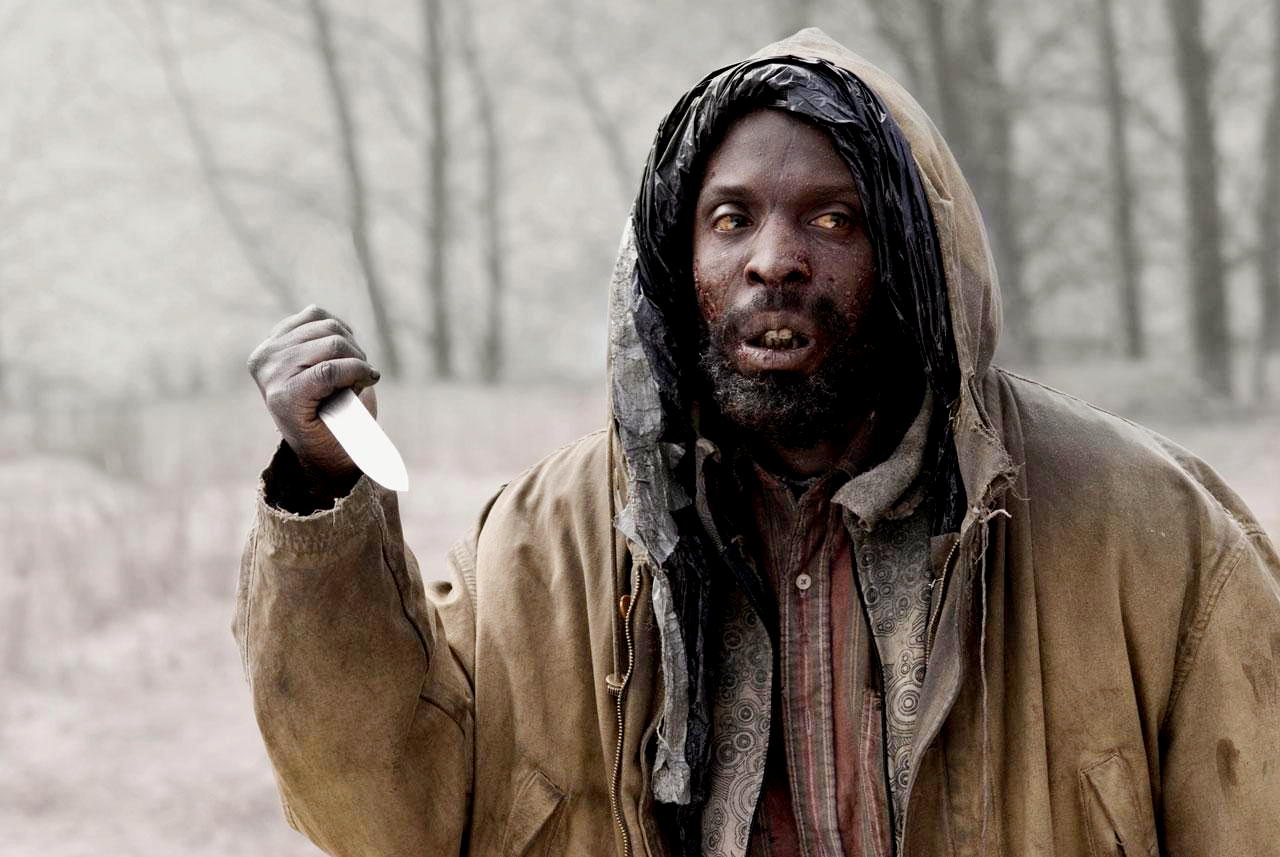 That was also my sense going into John Hillcoat's adaptation of McCarthy's The Road. As post-apocalyptic sci-fi goes, I thought the book was a solid foray into the genre, and I thought it a well-done, if very depressing, beach read. But I was a bit surprised to find it heralded thereafter as a Big Important Book, when, to my mind, it didn't seem any more or less deserving of acclaim than, say, On the Beach or Alas, Babylon or The Death of Grass or The Stand or (probably my fave of the bunch) A Canticle for Leibowitz. As I said here, "I thought The Road was post-apocalyptic sci-fi for people who normally condescend to the genre, and thus haven't read/seen very much of it."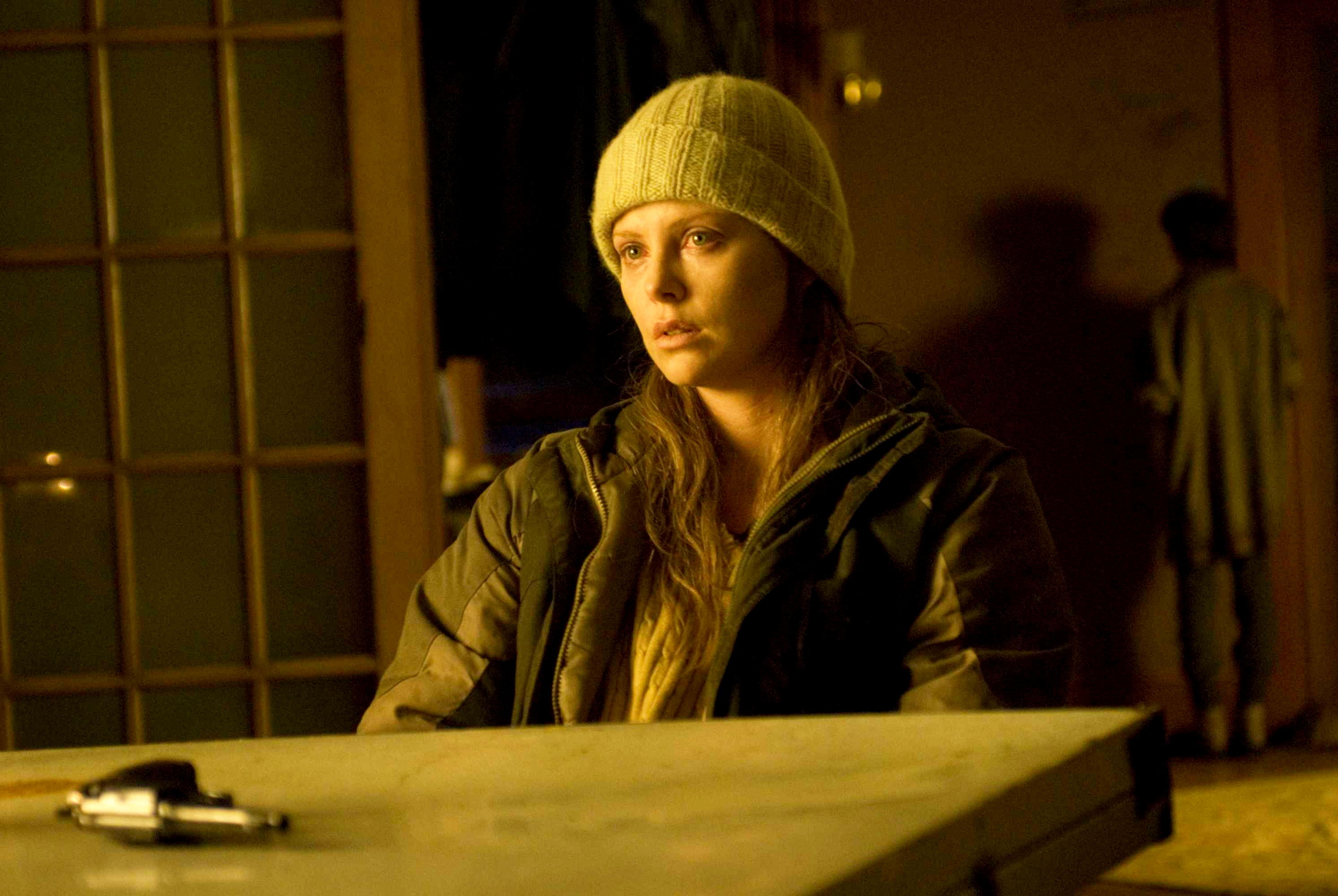 If I've gone on at length here about my thoughts about the book rather than John Hillcoat's movie, it's because Hillcoat's film version felt more than most adaptations like its source material, with all of its strengths and weaknesses. The Road is not as moody, evocative, and weirdly twisted as Hillcoat's The Proposition, a movie I caught on Netflix and for several weeks thereafter felt like I had dreamed. But it does set a strong and consistent tone, even if that tone is one of grim, monochromatic despair. And, while it's hard not to conjure visions of Aragorn of the Dunedain when a scruffy Viggo Mortensen leads a small child 'round the wilderness, he's pretty good in the part, and it's hard to think of very many other actors who could have pulled it off as well. (Although Guy Pearce makes his case as a contender for the role, late in this film.)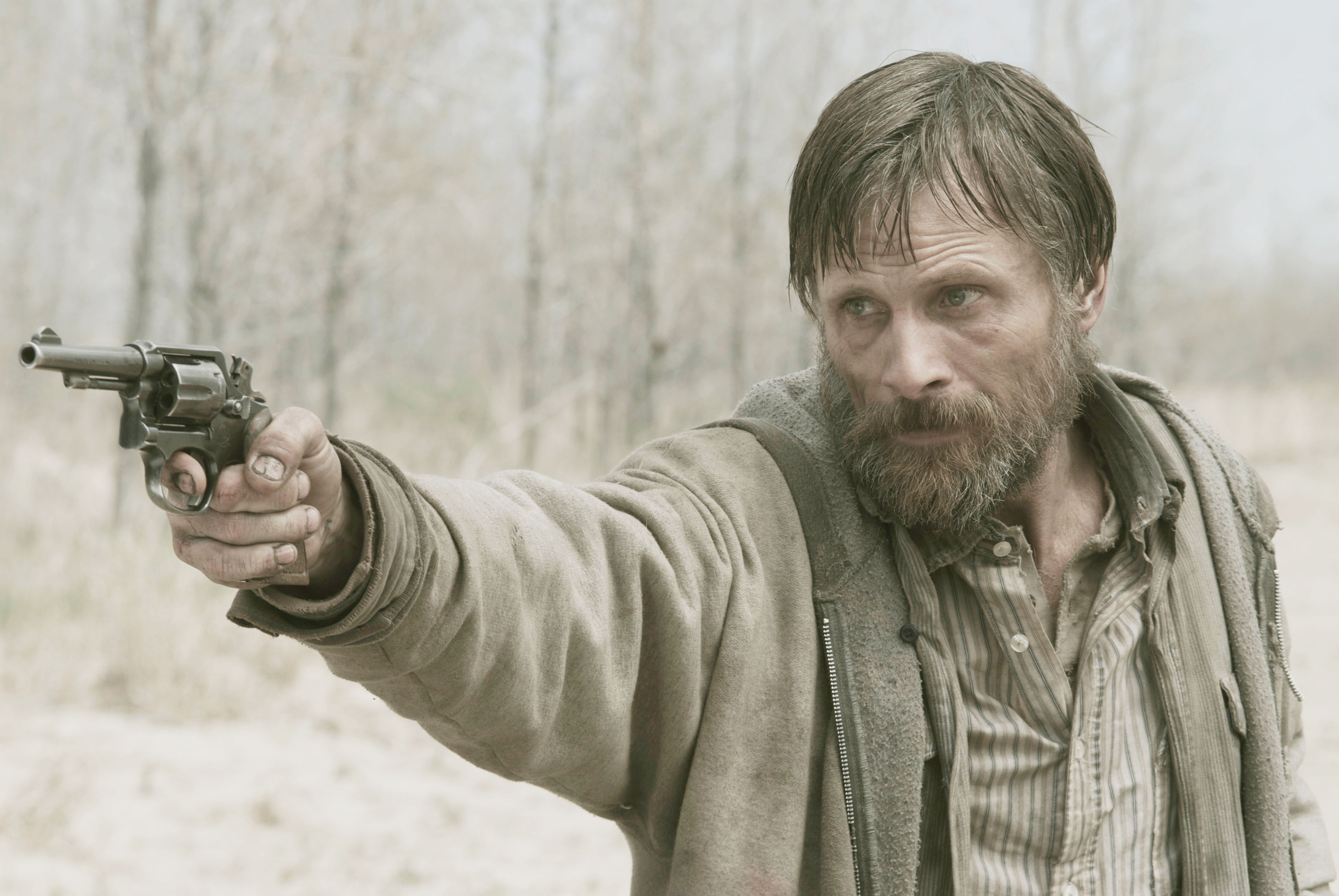 If you haven't read the book, basically it is the near future — let's say 2013, after John Cusack and co. have dipped out on their arks — the End has come and gone, and the tattered remnants of mankind have been cast back into the primeval wild. Through this bleak and battered valley of the shadow walks a Man (Hobo Viggo) and his Child (Kodi Smit-McPhee, also quite good.) Unlike so many other of the remaining survivors, they forego cannibalism and scrounge to survive, with the Man remembering the good old days and the Boy sweetly, perhaps mercifully, oblivious of life before the Fall. And so, bereft of the Woman (Charlize Theron) in their life — she took the quick ticket out — they traverse south, hoping that a new, better life might await them somewhere along the coast.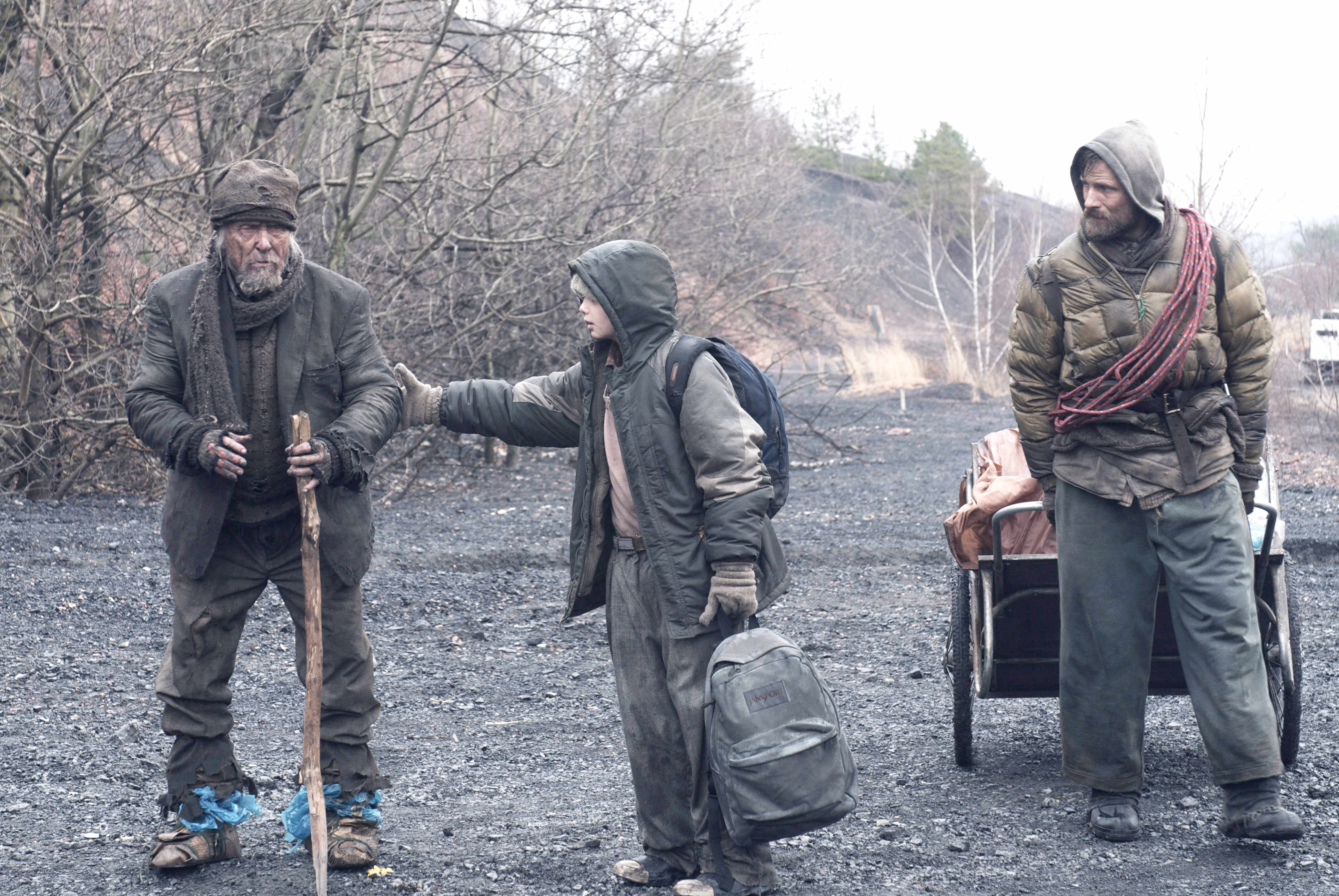 And that's about it, really. Our father and son run into various HBO all-stars along the way (Garrett Dillahunt of Deadwood is still a skeez, and, even amid the ruins of human civilization, Omar comin'! (Michael Williams)). And they encounter Robert Duvall, who damn near walks away with the film in a jaw-droppingly good cameo. For my part, the movie conjured up a few new questions for me (why isn't anybody using bicycles?) to go along with the ones I still carried from the book (why would you ever leave that bomb shelter?) But, it's basically The Road, filmed. For better or worse, it has that's book's melancholy soul, its occasional moments of horror, and its grim sense of inevitability and cynicism about the last days of Man.
Now, I personally happen to think there'd be a bit more banding together and ad-hoc families created a la Zombieland and, I hate to say it, 2012, than the blistering, relentless pessimism in evidence here. But I suppose McCarthy would just argue I'm flinching in the face of God's indifference to our plight. Eh, we'll manage. You may think Man has no sense of decency, sir, but don't worry — It's alright, baby, it's alright.