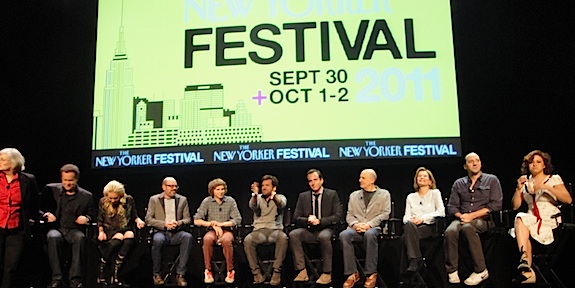 "
It's true. We will do 10 episodes and the movie. Probably shoot them all together next summer for a release in early '13. VERY excited!
" Never mind Harold Camping
getting it wrong
…
again
: The biggest news of October 2011, as everyone knows, was official word
that Arrested Development is returning for 10 episodes and a movie
, due out in 2013. Apparently, Michael Cera finally needed some quick cash. (I kid, I kid. Says show creator Mitch Hurwitz: "
'I thought it would be funny [to put that out there]… but it really turned ugly. For those of you have been following this saga, Michael's been great and he's always been game.
")