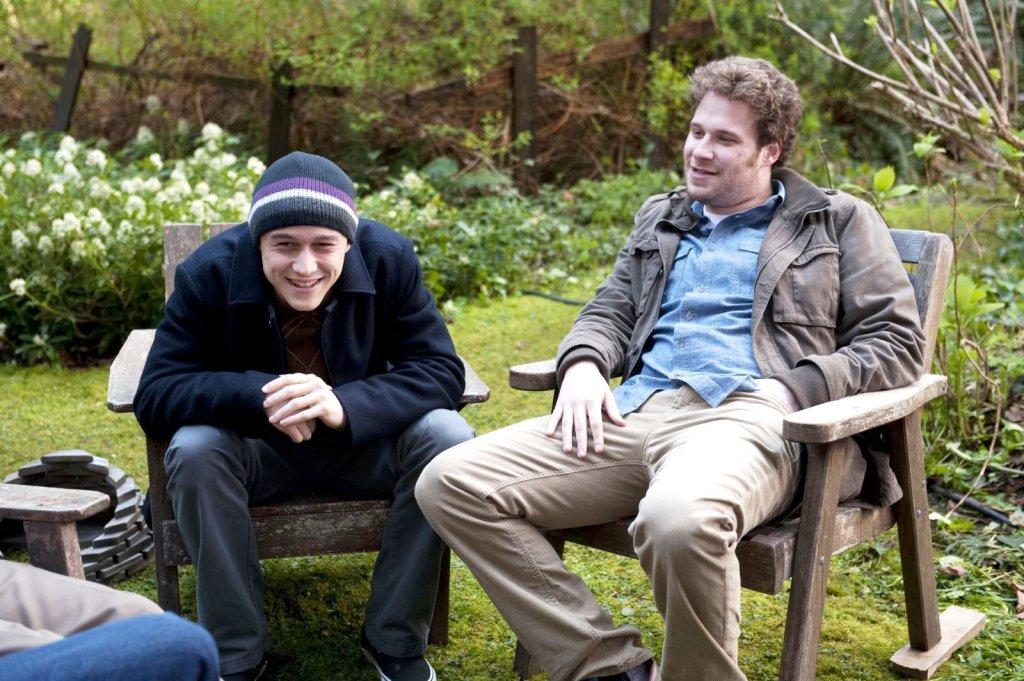 I promised myself I would stop writing six-to-eight-paragraph
movie reviews
here if one-to-four paragraphs sufficed.
Jonathan Levine's 50-50
is an excellent film to launch the new occasional brevity.
In short, this is a solidly successful attempt at infusing a cancer dramedy with Knocked Up-style Apatowishness — the lowbrow humor, the wry observations, the bromance — and it's totally fine for what it is. Joseph Gordon-Levitt's character here is mostly indistinguishable from his turn in (500) Days of Summer — he's the good guy bad things happen to — and Seth Rogen's character here is mostly indistinguishable from, well, Seth Rogen. Given this, your mileage may vary.
My main problem with 50/50 is that it telegraphs its characters' arcs from the beginning. Gordon-Levitt's original girlfriend, here played by Bryce Dallas Howard, is just a little too unsympathetic from Jump Street — you know she'll be out the door by Act 2 — while Anna Kendrick's helpful therapist is so gosh-darned winsome that it's no surprise she eventually ends up taking her work home with her. 50/50 would've been more interesting, I think, if Howard's character was a reasonably sweet individual who was just overwhelmed by the burdens of the situation. But that's now how we're playing it here.
Otherwise, 50/50 has its moments — I particularly liked JGL's two stoner/chemo buddies, Phillip Baker-Hall and Matt Frewer (getting typecast as a cancer patient?) And, when the film grows darker in its third reel, it feels reasonably well-earned. All in all, 50/50 is a perfectly benign fall date movie.