It's a good time to live in New York: Not only are the Knicks suddenly playing winning basketball again, but Match Point is, as rumored, a return to form for that consummate Manhattanite (and unabashed Knicks fan), Woody Allen. Mining the same misanthropic vein as Crimes and Misdemeanors, the movie nevertheless feels — aside from a few nods to Allen's usual high-culture influences and the occasional Annie Hall-ish quirk by Emily Mortimer — unlike anything Woody's done in years. Gone are the Upper East Side setpieces (we're in London this time) and that quintessential Allen stammer. (Heck, Ewan Bremner, a British Allen analogue if there ever was one, is in this movie and even he's not doing it.) Instead, we're left with an increasingly dark amorality play about ambition, adultery, and the considerable, if not terrifying, role of blind luck in organizing the universe.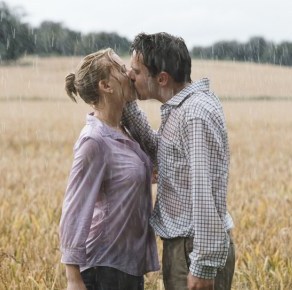 Unfortunately, Match Point suffered from one of those three-minute summary-type trailers. If you've seen it, you probably already know more than you want about the story. If you haven't, here's the abbreviated version: Chris Wilton (Jonathan Rhys Meyers, more believable as a tortured soul than a romantic lead), a former tennis pro who gives lessons at the club by day and reads Dostoevsky by night, befriends Tom Hewett (Matthew Goode) one of his more dissolute upper-crust students, and, over opera and cocktails, wins the heart of Tom's sister Chloe (Emily Mortimer). Soon, with his good graces and acquired cultural literacy, Chris has managed to seduce the whole Hewett family, including Tom and Chloe's father (Brian Cox, surprisingly not chewing the scenery) and mother (Penelope Wilton, surprisingly — to me — not chewing on flesh.) But, trouble arises in the second set when Chris meets a kindred spirit in Tom's fiancee, the vampish American Nola (Scarlett Johansson, better-than-usual). Soon, Chris finds himself laying his new life on the line in order to get closer to Nola, with potentially disastrous results…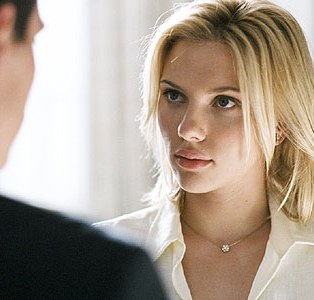 As the paragraph above attests, Match Point is in part a tale of scheming class climbers skulking about London's higher social echelons, a conceit that still paid dividends in Henry James' day but may seem relentlessly dated now, at least as it's presented by Allen. And, indeed, what with the high-culture name-drops (Strindberg, Sophocles) and all the old-money accoutrements favored by the Hewetts, this often seems like London by way of Merchant-Ivory more than any real place on the globe. But, I think this stylization is forgivable, particularly since, ultimately, Woody is hunting bigger quarry than class and its pretensions anyway. Giving away the details of the third act would be a crime, but Allen aficionados won't be surprised to find that Chris eventually finds himself wrangling with an — or the — existential dilemma. And it's with this final act that the film itself leaps a notch and joins the upper ranks of Allen's oeuvre. Who knows? Perhaps Woody just got lucky this time. After all, chance favors the prepared mind…or are we all just fortune's fools?