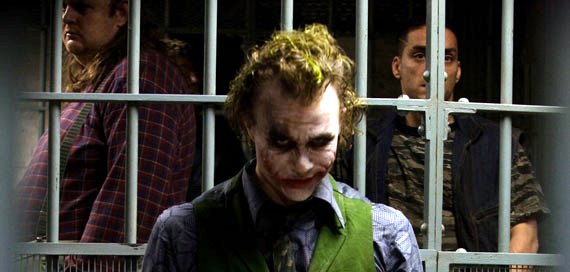 "Any legitimate terror suspect, she said, would almost certainly be held in remote, high-security 'supermax' federal prisons, which are already home to convicted terrorists like British shoe bomber Richard Reid and Zacarias Moussaoui, the alleged 20th hijacker of the Sept. 11, 2001, terrorist attacks. That's what these prisons are designed for.
" The WP's
Dan Froomkin surveys the most recent idiocy being spouted by Republicans
— as
well as FBI director Robert Mueller
and far too many Senate Democrats: that moving detainees from Gitmo into maximum security prisons would represent a clear and present danger to the republic. (As always,
see also Glenn Greenwald
on this ridiculous subject.)
I'm unclear as to what the GOP thinks will happen if we move these detainees into our regular prison system (other than that it'll probably be harder to waterboard them.) What kind of fantasyland do these yokels reside in? These detainees aren't Lex Luthor or the Joker. They have no vast army of misguided goons waiting to help them in the Big House. (In fact, I think they'll find they don't have much in common with your run-of-the-mill hard time lifer.) Nor have they concocted any diabolical master plans to escape from these extremely secure institutions. Newsflash: Those supercriminal types you read about in comics don't actually exist. (And, while we're debunking conservative fantasies, forget what you saw Jack Bauer do: "ticking time bomb" scenarios don't in fact happen either, and, even if they did, torture is in no way effective as a means of obtaining the information you'd need. Not that its efficacy matters anyway, because it's a war crime regardless.)
Absurd. Blatantly absurd. And altogether irritating that, once again, too many Democrats in Congress are not only taking these inchoate lunacies seriously, but grimly echoing them as if there's even a modicum of sound reasoning going on here. Can these conservatives and their Dem enablers distinguish between the Real World and their bizarre, half-baked realm of nightmares anymore? At this point, I half-expect Chuck Grassley and Harry Reid to tell me they're imprisoning Zubadayah, Khalid Sheikh Mohammed, et al in a pane of glass and shooting them into the far reaches of space. I mean, it worked for General Zod in Superman II, right?