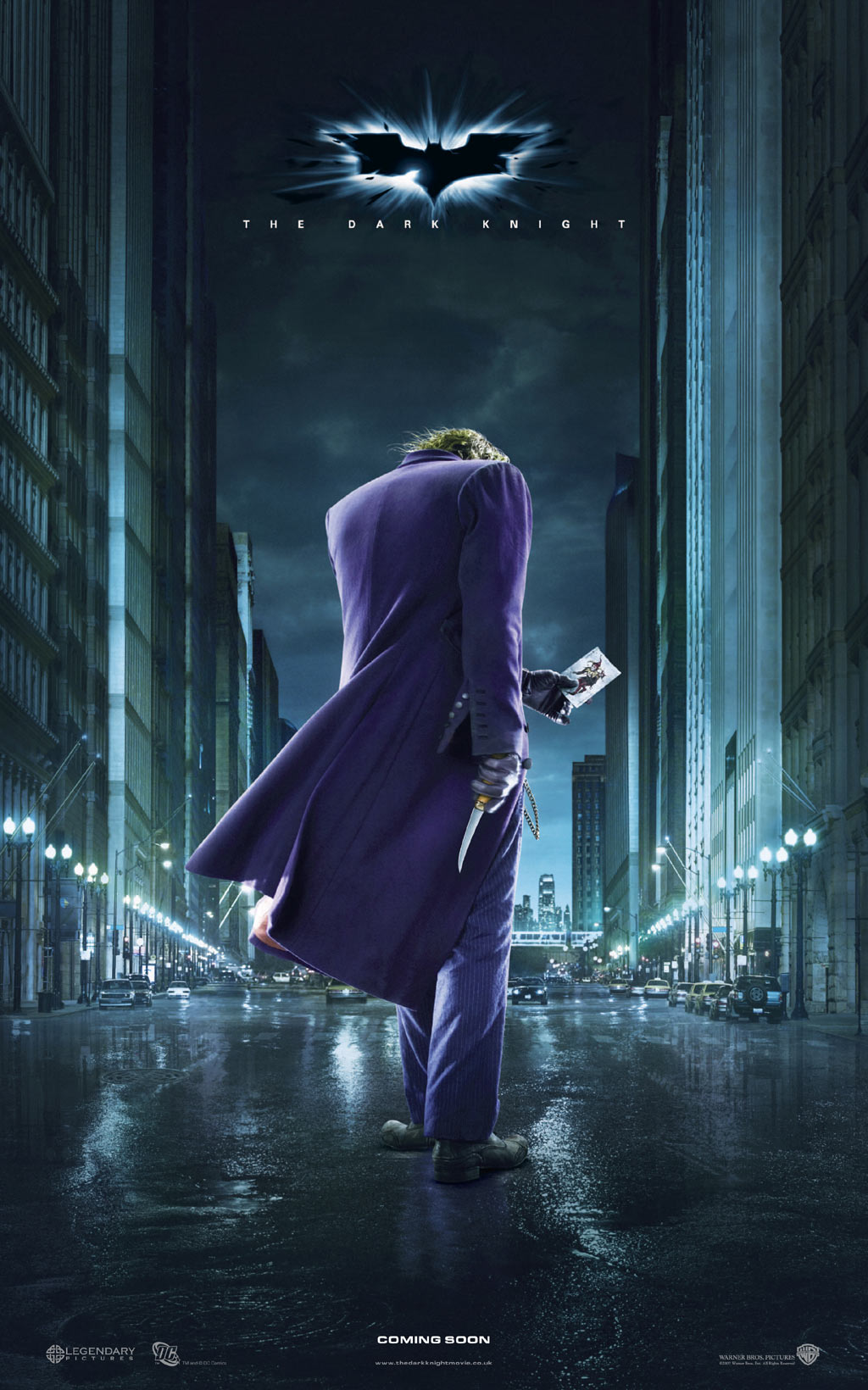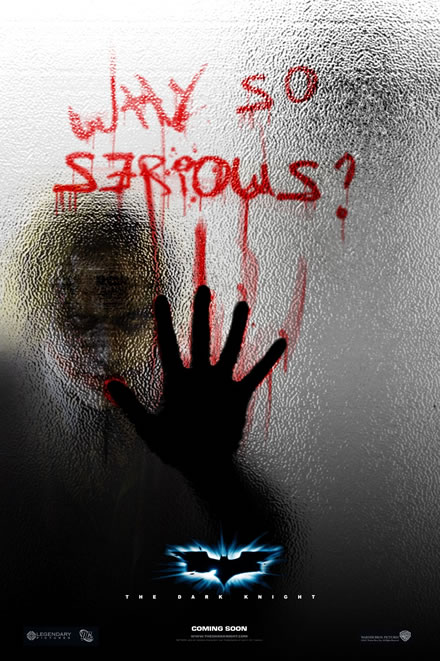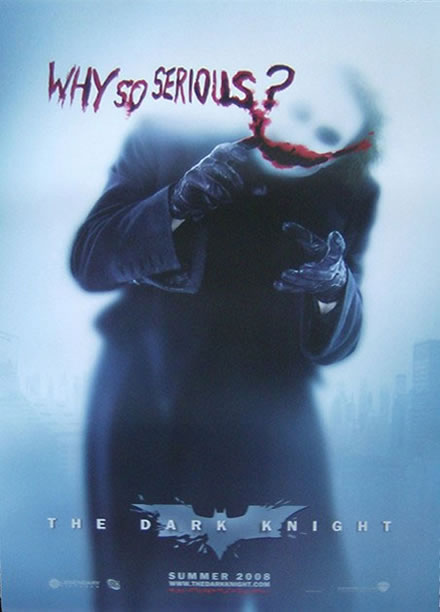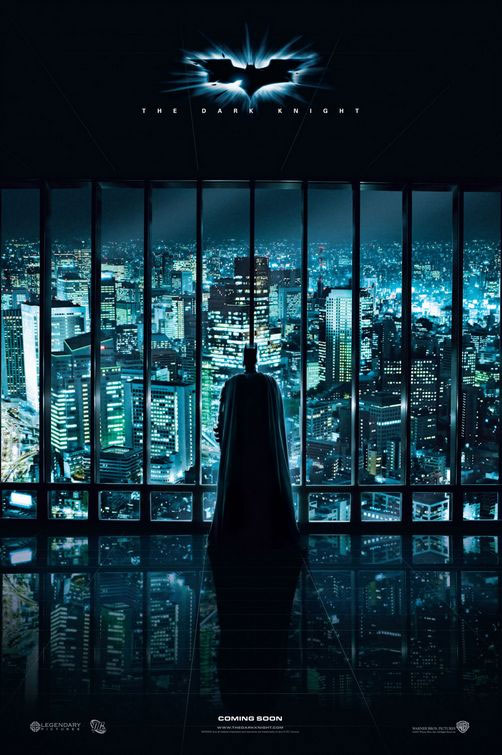 Update 5: Hello all. Since this is one of the more popular entries on the site: My review of The Dark Knight is here, the Batman archives are here, and the main page is here. Welcome, and good hunting.
"You've changed things…forever. There's no going back. You see, to them, you're just a freak…Like me!" Ok, between this amazing new poster (the one in the middle, although all three are grand) and this leaked, really busted version of The Dark Knight trailer (also here and here, and the real thing appears online here Sunday), I am currently geeking out like a twelve-year-old. (Berk's wondering why the heck I'm giggling like the Joker right now.) Honestly, this thing hits at the fanboy-gut level, and is just about the coolest darned thing I've seen in ages. Explosions, Batbike, and Michael Caine pep speech aside…how about that clown? I think I'm gonna watch it again.
Update: "I believe whatever doesn't kill us…simply makes us stranger." Also, in front of I am Legend on IMAX, the first six minutes of The Dark Knight, featuring a Joker-planned heist of a mob-run bank in downtown Gotham City. It was clever enough, and features a good slow build-up to Heath Ledger saying hello. But it's not nearly as visceral a thrill as the trailer (which, for some reason, wasn't shown with the IMAX prologue…ah well. Sunday, then.) Update 2: The first six minutes (in Kramervision, of course) have leaked. Get 'em while you can.
Update 3: While we all await the official trailer release this evening, yet another really creepy Joker poster appears online, in the same vein as the earlier glass one. (It's been added above.) This might be my favorite of the lot. Update 4: And it's up, in splendiferous hi-def.