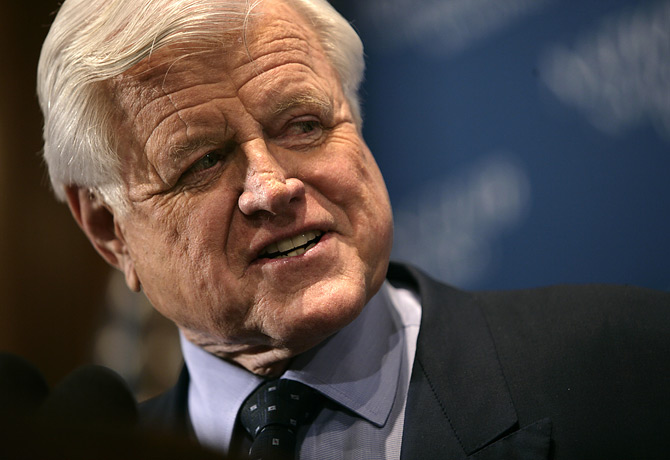 "Yes, we are all Americans. This is what we do. We reach the moon. We scale the heights. I know it. I've seen it. I've lived it. And we can do it again. There is a new wave of change all around us, and if we set our compass true, we will reach our destination — not merely victory for our Party, but renewal for our nation." — one year ago today.
Senator Ted Kennedy
,
1932-2009
. From the Immigration Act of 1965 to the health care reform battles of 2009, few Senators in our history have had the influence and reach of Sen. Kennedy. He was the brother that
lived
, and — say what you will about his personal foibles (and the assholes on the right no doubt will revel in them) — he spent a lifetime engaged in the struggle to make America a kinder, fairer, stronger, and wiser place. The Senate has lost one of its last, great liberals, and we are all the poorer for it.
That being said, "[f]or all those whose cares have been our concern, the work goes on, the cause endures, the hope still lives, and the dream shall never die."