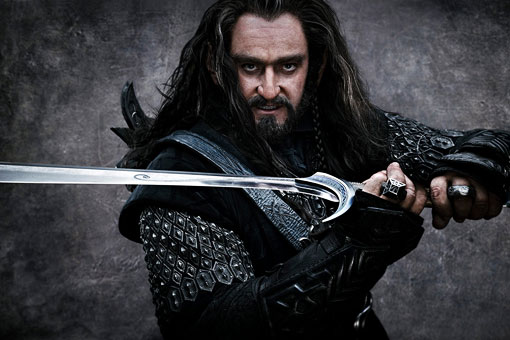 Far over the misty mountains cold, to dungeons deep and caverns old, we must away ere break of day to seek the pale enchanted gold.
After revealing
the rest of the dwarven company
, Peter Jackson & co release
a pic of Richard Armitage as Thorin Oakenshield
. Looks younger than I've imagined, but it's hard to disentangle my vision of Thorin
from the Rankin/Bass cartoon
at this late date.
Update: If you have a hankering to see these dwarves in action, PJ has released another fun production video, below.