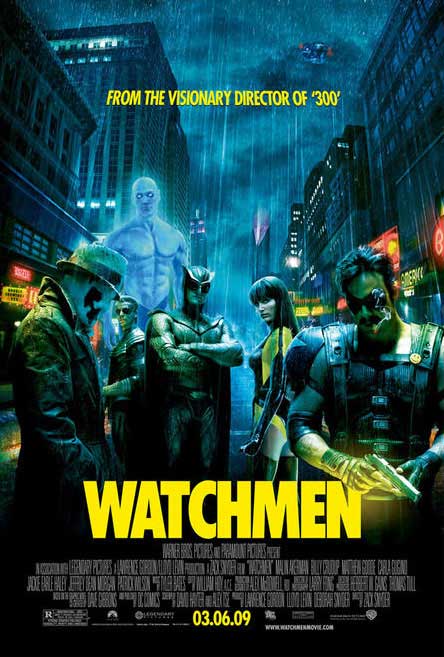 "It doesn't take a genius to see the world has problems. We can do so much more. We can save this world…with the right leadership." If you haven't been by there recently, the official site for Zack Snyder's Watchmen has added extensive quotes and mini-trailers for each of the main characters. It's particularly good to see/hear more of Ozymandias — Except perhaps Doc Manhattan, Matthew Goode as Veidt was the character I've had the most worries about.
Also of note, Jackie Earle Haley's Rorschach delivers his first journal entry ("Dog carcass in alley this morning. Tire tread on burst stomach…"), and the oft-quoted line from the trailer — "the world will look up and shout 'save us!'" — has been restored to its original form.
Update: The final poster is released. Bit of a cut-and-paste photoshop job, to be honest. But I suppose it'll do until the trouble gets here.