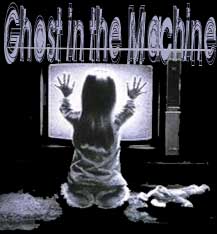 Another revolution has come and gone, and, as of today,
Ghost in the Machine
is 11 years old.
[0, 1, 2, 3, 4, 5, 6, 7, 8, 9, 10.]
Obviously, the
movie reviews notwithstanding
, it's quieter around here these days, both due to time constraints and job-related circumspection. But, even in a state of fitful slumber, the ghost carries on. If this is your first time here or you've been hanging around for over a decade now, thanks, as always, for stopping by.