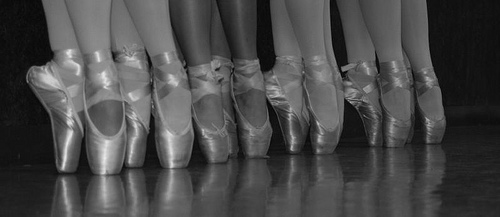 "
Ballet pointe shoes are not typically thought of as technological artifacts, but they certainly are…Dancers on this pointe regimen developed characteristically long, lean leg muscles. Balanchine also encouraged dancers to let the shoes remake their bodies, including developing bunions that gave the foot just the right line.
"
Speaking of shoes
and from the
Atlantic
, a new paper
examines pointe shoes within the history of technology
. "
[I]n 1980 dancers threatened to strike — not over hours or pay, but for better pointe shoes, and better management of them.
"