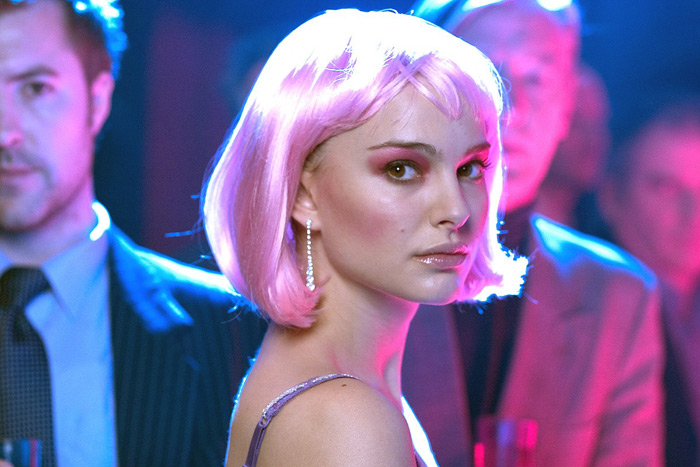 It's too bad some of Julia Roberts'
Ocean's Twelve
mojo didn't rub off on the
Closer
shoot, 'cause here's a film that could use both the fun and the self-awareness of Soderbergh's flick. But, no, Mike Nichols'
Closer
(meant, I assume, in the primal and jagged sense of the NIN song) turned out to be a pretty grievous swing and miss. Jude, Julia, Natalie, and Clive each do what they can to enliven the proceedings, but they're fighting a losing battle this time around. Stilted and stage-y throughout,
Closer
feels like warmed-over
Neil LaBute
, and seems less a treatise on our often-frightening capacity for emotional violence as much as an excuse for A-list actors to talk dirty to each other.
First, there's the dialogue. Perhaps Closer works better as a play, but it certainly doesn't work as a movie. All four characters speak past each other in sterile, well-crafted bon mots that sound unspontaneous and rehearsed throughout. Then, there's the fact that all four of these characters come off as thoroughly detestable (and not in an empathetic Sideways kinda way): Jude's a wheedler, Julia's depressive, Natalie's somewhat heartless, Clive's a bully. Thus, it becomes much easier to dismiss the characters' respective agonies as just-desserts for awful behavior, rather than as any kind of meaningful comment on the evils "normal" people perpetrate in the name of love.
Add these flaws together and you end up with some strikingly misconceived scenes, probably none more so than Natalie's strip-tease for a love-ravaged Clive. Both actors go for it, with Portman fearlessly parading around semi-nude and Owen drawing up barrels of rage and despair to the fore. But to what purpose? Their conversation seemed so forced and artificial, and Portman so curiously distant from the traumatized Owen (who we just saw at his worst the scene before), that it took me right out of what's going on. Ultimately, Closer leaves you with not much more than the experience of watching first-rate actors splendidly overexert themselves on cut-rate material. And sadly, to paraphrase Morrissey, the closer they got, the more I ignored them.