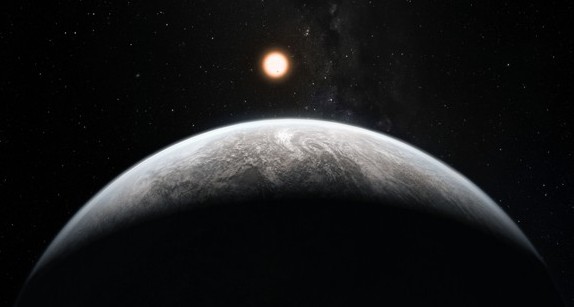 "
In a teleconference, Kaltenegger said that the planet is at the warm edge of its star's habitable zone, as if 'standing next to a bonfire.' That means the planet would require a lot of cloud cover — which reflects starlight — to keep the surface cool enough to prevent any water from boiling, she said.
"
Gliese 581g, meet HD85512b. Among the 50 new planets astronomers announced on Monday is a "Super-Earth" that lies within the inhabitable zone and could hold water. "The new super-Earth is 3.5 times the mass of Earth."
And, how are we going to get there, you ask? While DARPA works its mojo, NASA announces its most recent plans for a successor to the Shuttle: A new Space Launch System. "Administration officials said the new rocket system…would be the most formidable launch system deployed since the Saturn V…The new rocket coupled with a deep-space crew capsule already under development should enable an un-crewed test flight of the exploration system in 2017 and a crewed test flight by 2021, officials said." If history is any guide, you'll probably want to tack a few years on to those dates.
While we wait, here's another interesting cosmic find to ponder: Astronomers have found an honest-to-goodness twin-sunned Tatooine in Kepler 16b, 200 light years away. "'This is an example of another planetary system, a completely different type that no one's ever seen before,' Doyle said. 'That's why people are making a big deal out of this.'"