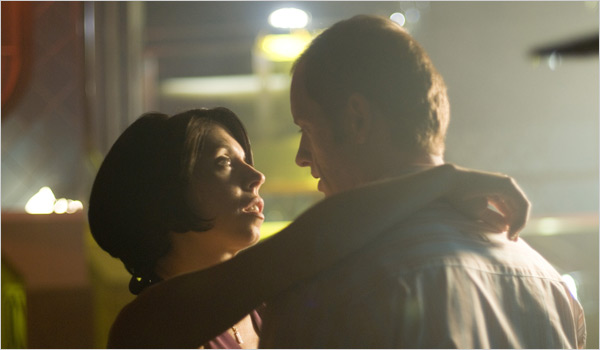 A(n Irish) marriage grown stale and lovelorn. A woman (Eileen Walsh) chafing under the suffocating, sexless domestication of suburban motherhood. A man (Aidan Kelly) emotionally checking out and casting a guilt-ridden, wandering eye at the nubile flesh around town. And a doomed plan (in this case, a tenth anniversary date, not a move to Paris) that will theoretically resuscitate all the feelings this couple once shared… Yes, Declan Recks' Eden, a 2008 adaptation of a Eugene O'Brien play and the second movie I caught as part of the local Film Forum sunday series, is for all intent and purposes, Revolutionary Road with brogues. And yet, in the end I enjoyed Eden a good deal more than the Kate-&-Leo-gone-sour show.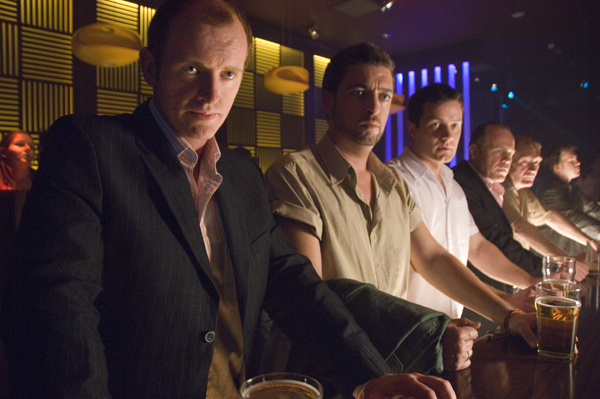 It helps that Eden is a low-key, naturalistic affair, and — a few gamy symbols and some late-film Catholic flourishes aside — it isn't burdened with the stilted pretentiousness that marked Mendes' movie. But I also found the depiction of marital purgatory here considerably more realistic than the histrionics of those Revolutionary Wheelers. Rather than rage against the dying of the light, Breda and Billy, the two (former) lovers here, have just grown physically and emotionally distant. Breda the bored housewife now spends her days indulging in bodice-ripper-type sexual reveries that even she knows to be a little sad, while Billy — like no small number of Irishmen before him — has basically just disappeared into the bottle. And rather than engage in knock-down, drag-out fights as per the Wheelers, it is awkward silences, pleasantries exchanged around the (more intrusive and realistic) children, and the solace of the local pub that are the symptoms of Billy and Breda's decay.
Nothing surprising happens in Eden, and, trust me, it's probably not the best movie to rush out and rent for Valentine's Day regardless. But, as a portrait of two well-meaning people drowning in quiet desperation, I found it worthwhile nonetheless.