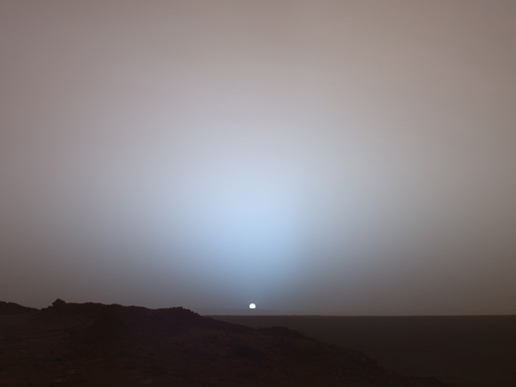 "
Darkness crept back into the deserts of the red expanse. Rumors grew of a shadow in the East, whispers of a nameless fear.
" Those
two crazy Brits just landed
, and already they're paying dividends: Curiosity sends back this
haunting vision of a Martian sunset
.
Update
: Oops, sorry, this isn't from Curiosity. It's from
the Mars Rovers, circa January 2009
.